The early action in Day 4 of the 2014 Winter Olympics in Sochi included the women's slopestyle qualifying runs for freestyle skiing.
American Keri Herman, who is on the short list of medal hopefuls, was definitely excited for the event to get underway:
Ok lets break this down for a sec, The Olympics! I seriously cant believe I accidentally made it here. So excited to ski w/ my friends tmrw!

— Keri Herman (@KeriHerman) February 10, 2014
Some bad news that came down the pipe before the event even started was the fact that Maggie Voisin and Tiril S. Christiansen had to pull out of the event, via Jason Stahl, an executive producer for NBC Olympics:
.@skimagg123 (Maggie Voisin) and @tirilsjaastad had to pull out of #slopestyle due to injury.

— Jason Stahl (@stahl_jason) February 11, 2014
At 15-years-old, Voison was set to be the youngest U.S. Olympian since 1972.
Unfortunately for the competitors, the injuries are par for the course, as Kelly Whiteside of USA Today pointed out:
At women's freeski slope , 75 percent of field has had significant knee injuries, stadium announcer says #sochismg

— Kelly Whiteside (@KellyWhiteside) February 11, 2014
The Cliff notes for the qualifying runs is that every competitor has the chance to ski two times, and the top 12 individual run scores advance to the final. The fact that there are two runs provides a bit of leeway in case of a poor run on the first attempt.
Herman was one such skier who struggled in her first try and stumbled on the landing of a jump, which put the pressure on for her second run in qualifying.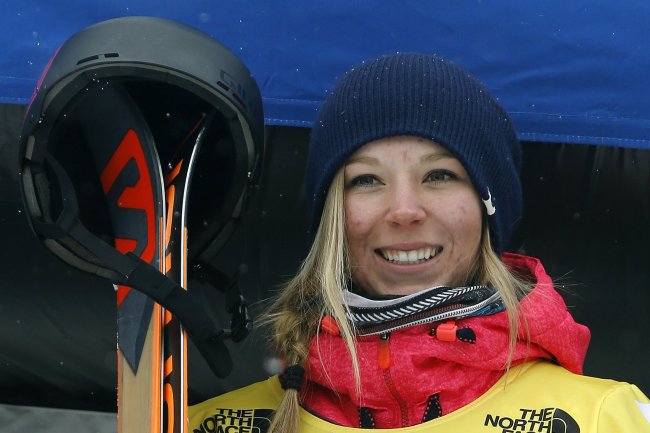 Julie Jacobson/Associated Press
Like the excellent Olympic athlete that she is, Herman came through in the clutch. Her second run was good enough to qualify for the finals, which is all she could ask for in the qualifying process.
Another skier who struggled on her first qualifying attempt was Lisa Zimmermann of Germany, who was the World Cup standings leader heading into the Olympics. She fell on her first run, which put one of the heavy favorites behind the proverbial eight-ball in the early going.
Unlike Herman, Zimmermann did not come through when it was most needed on the second run, failing to clinch a spot in the finals. It was certainly a disappointment for such a talented skier.
Elsewhere, Camilla Berra of Switzerland landed a double front flip in her first run, which gave her the early lead, but Dara Howell of Canada, who used to be a figure skater, became the first to receive a score better than 80 and showed her appreciation to the crowd, via Skyler Wilder of NBC Olympics:
Taking over the lead and blowing the crowd a kiss, @DaraHowell is the new leader... Canadian sweep in the mix #slopestyle #Sochi2014

— Skyler Wilder (@NorthWestWilder) February 11, 2014
Anna Segal of Australia proved that the Land Down Under can produce winter athletes as well as summer athletes by clinching a spot in the finals. She has a history of success under her belt:
Aussie @AnnaSegal on #slopestyle course - she was the 2011 World Champion, watch out!

— Skyler Wilder (@NorthWestWilder) February 11, 2014
Teenager Julia Krass of the United States was fired up to have the chance to compete at the Olympic level and will also compete in the finals:
Whew! Landed a run at the olympics! Time to clean things up and get after it!

— Julia Krass (@juliakrass) February 11, 2014
Perhaps most alarming in the qualifying runs was the nasty spill for Canadian Kaya Turski, which was made even worse because of her recent health issues:
OK, know that @kayaturski just had knee surgery in August and she had a unique procedure that took synthetic tissue, she just slammed it

— Skyler Wilder (@NorthWestWilder) February 11, 2014
She was certainly one of the favorites heading into the event and needed to come through in the second run to remain in the competition. With the knee clearly posing a problem, she was not able to do so, which eliminated another serious contender and making it anyone's game in the finals:
What a bummer, @kayaturski will NOT be advancing to the final - this is officially anybody's game #slopestyle #sochi2014

— Skyler Wilder (@NorthWestWilder) February 11, 2014
Here is what the top 12 looked like after the qualifying runs:
Olympic Freestyle Skiing: Women's Slopestyle Qualifying Leaderboard

| | | | |
| --- | --- | --- | --- |
| Place | Name | Country | Best Score |
| 1 | Dara Howell | Canada | 88.8 |
| 2 | Kim Lamarre | Canada | 85.4 |
| 3 | Katie Summerhayes | Great Britain | 84 |
| 4 | Yuki Tsubota | Canada | 81 |
| 5 | Devin Logan | United States | 80.4 |
| 6 | Emma Dahlstrom | Sweden | 79.2 |
| 7 | Anna Segal | Australia | 78.8 |
| 8 | Julia Krass | United States | 78.4 |
| 9 | Eveline Bhend | Switzerland | 77.2 |
| 10 | Camillia Berra | Switzerland | 74.8 |
| 11 | Keri Herman | United States | 72.4 |
| 12 | Silvia Bertagna | Italy | 70.6 |
NBCOlympics.com
With the qualifying runs in the rear view mirror, it's time for the freestyle skiing world to turn its attention to the finals. Here is a schedule for the event with broadcast information:
Women's Ski Slopestyle Final
Date: Tuesday, Feb. 11
Time: 4 a.m. ET, 1 p.m. Sochi time and 9 a.m. GMT
Broadcast Information: Live stream at NBCOlympics.com at 4 a.m. ET, NBC at 3 p.m. and 8 p.m. ET (rebroadcast) and BBC at 9 a.m. GMT
Who are the medal favorites? Let's dig into a discussion on some names to watch in the finals.
Who to Watch For in Finals
Dara Howell, Canada
Keri Herman, United States
While the qualifying runs were certainly exciting, medals will be handed out in the finals, which is the ultimate goal for every Olympian.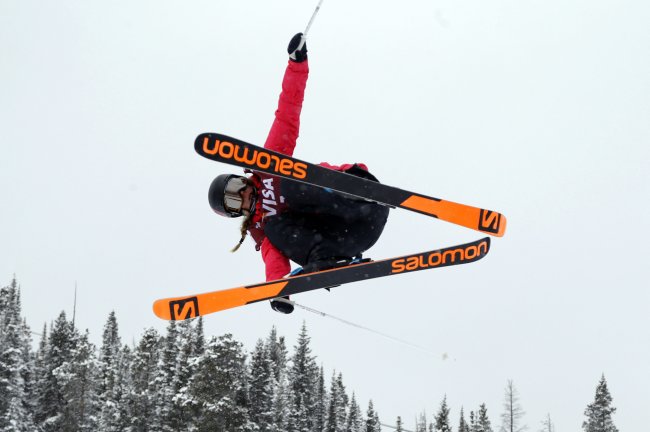 Julie Jacobson/Associated Press
One of the serious contenders for the gold is Howell of Canada, who finished second in the World Ski Championships in slopestyle and third at the 2013 Winter X Games.
What's more, she finished in second place at the U.S. freestyle championships in Vermont and found the podium in slopestyle at the New Zealand Winter Games.
The Canadian freestyle skiing team has already seen gold and silver in the men's moguls from Alex Bilodeau and Mikael Kingsbury respectively, so don't be surprised if Howell adds to the success.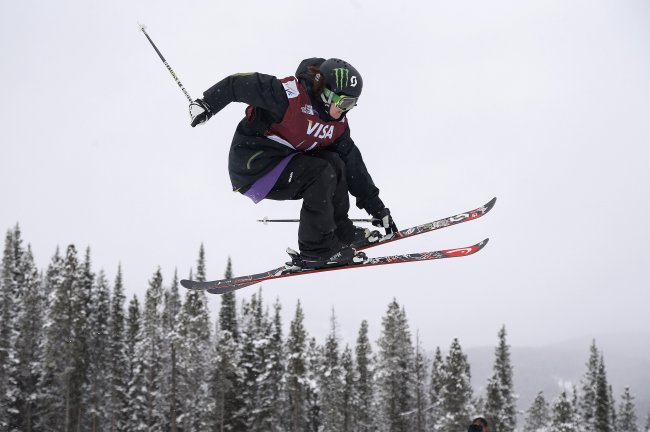 Julie Jacobson/Associated Press
American Herman may represent Uncle Sam's best shot at the podium in this event, thanks to her impressive resume that includes a silver medal in the 2010 Winter X Games, a silver medal in the 2010 Euro Winter X Games, the second overall spot in the 2010 AFP rankings, a silver medal in the 2011 Winter X Games and a victory in the opening Olympic qualifying period slopestyle World Cup in Argentina in 2013.
Herman also has a number of other top finishes under her belt and became the first woman from the United States to take home the World Cup slopestyle title.
If nothing else, she is enjoying her time in Sochi:
Last day of practice done and getting excited for finals tomorrow! Qualis at 10 finals at 1 Sochi time :)

— Keri Herman (@KeriHerman) February 10, 2014
One competitor that the North Americans won't have to worry about now is Zimmermann from Germany, who was on the short list of favorites for the podium.
She is notable because, at such a young age she became the first female to land a double-cork 1260 in any competition, which caught the eye of fellow skier Turski, whose quotes were relayed by Megan Michelson of ESPN.com:
It's very impressive. Lisa is probably the only [woman] that can do the dub 12, which is huge... It definitely makes all of us think a little bit about what we need to be doing. It pushes me to work on what I'm doing.
Unfortunately for freestyle fans, the double-cork 1260 will not make an appearance in the finals.
Whoever brings home the gold, it is certainly set to be an exciting final. Make sure to tune in.
Follow me on Twitter: