20 Changes in Football Since Manchester United Last Missed Champions League
Michael Regan/Getty Images

Manchester United are having a season to forget under the leadership of David Moyes, with the Red Devils languishing down in seventh place.
A far cry from their title-winning season last year, United are 15 points off top spot with 13 matches left to play, and even the Champions League for next season is looking a difficult proposition at this point, with Moyes' team nine points off the pace for fourth.
Not since 1995-96 season have United failed to take part in the Champions League—and the football world has undergone a whole host of changes since then.
Begin Slideshow

»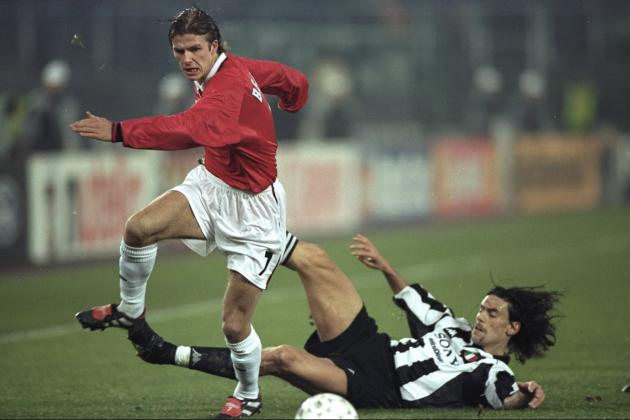 Shaun Botterill/Getty Images

One of the most notable changes in terms of the Champions League is the points awarded for a win.
When United missed out in 95-96, it also marked the first campaign of the tournament when three points instead of two were given to victorious teams in the group stage.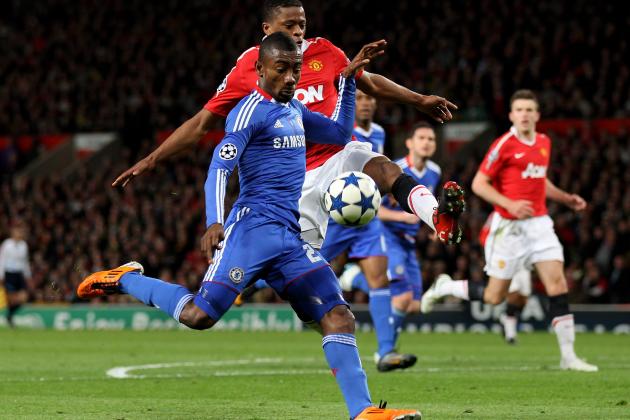 Alex Livesey/Getty Images

In 1997-98 season, UEFA first allowed more than one club from each nation to compete, with the runners-up from top leagues taking part as well.
That has since expanded, of course, with four teams from England, Germany and Spain currently playing in each year's Champions League.
Manchester United faced domestic rivals Chelsea in a Champions League final, a direct consequence of this rule change.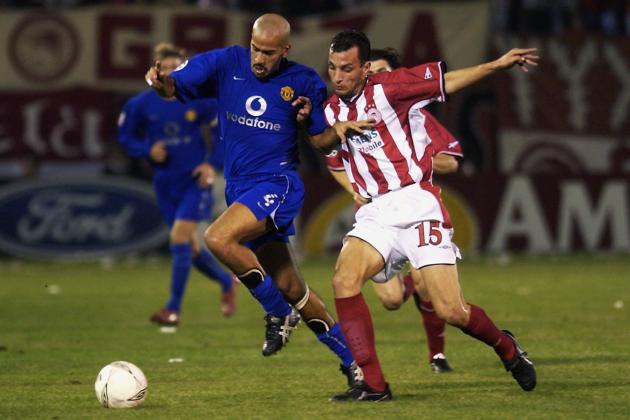 Ross Kinnaird/Getty Images

Remember Manchester United's famous 1-0 win over Lille in 2001-02?
No, nor does anybody else because that season saw a whole host of disappointing, dreadful games as the Champions League expanded to include two group stages.
Since then, of course, it has reverted to the previous format of one group stage followed by knockout rounds.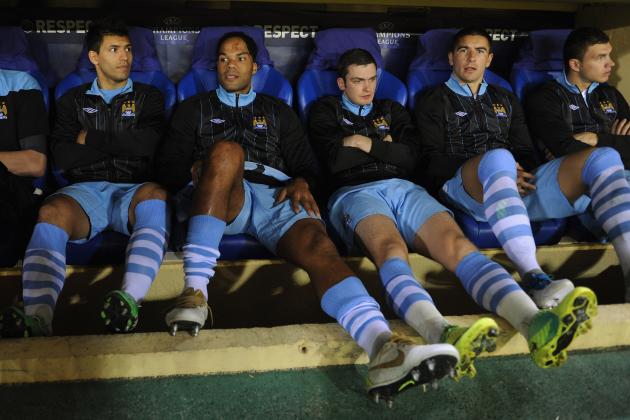 Michael Regan/Getty Images

As the demands on teams grow ever larger, so too do their squad size numbers.
A natural consequence of that has been the expansion of the substitutes' bench: In 95-96, it was still five subs on the bench for Champions League teams, with seven allowed now.
Some domestic leagues, of course, allow far more now.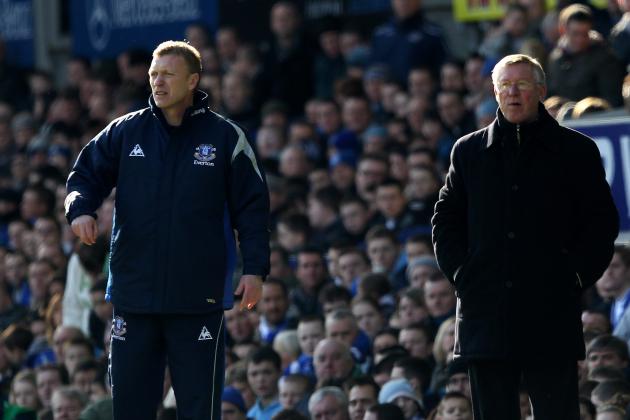 Clive Brunskill/Getty Images

Not a big deal for most clubs, but Manchester United had the same manager before, during and for a long, long time after the 95-96 campaign.
However, the summer saw Alex Ferguson's reign finally end with retirement, with former Preston and Everton boss David Moyes the man to replace him.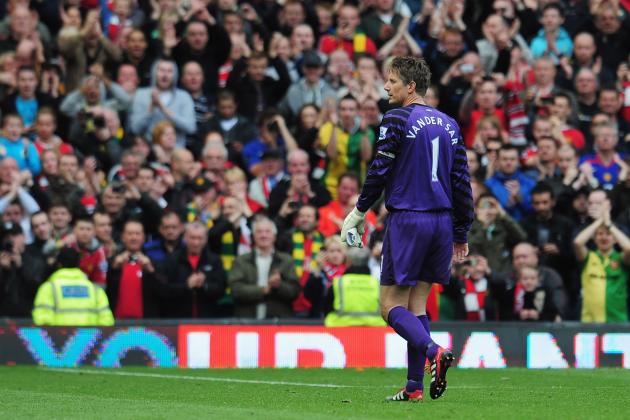 Shaun Botterill/Getty Images

When United missed out in 95-96, the final was contested by Ajax and Juventus, with the Italians winning on penalties.
The Dutch side's goalkeeper on that occasion was one Edwin van der Sar—who later moved from Ajax to Juve, in fact, before ending up in England with Fulham.
In 2005, he made the move to Manchester United themselves, playing more than 250 times for the Red Devils in all competitions before retiring in 2011 with 11 trophies to his name whilst at the Old Trafford club.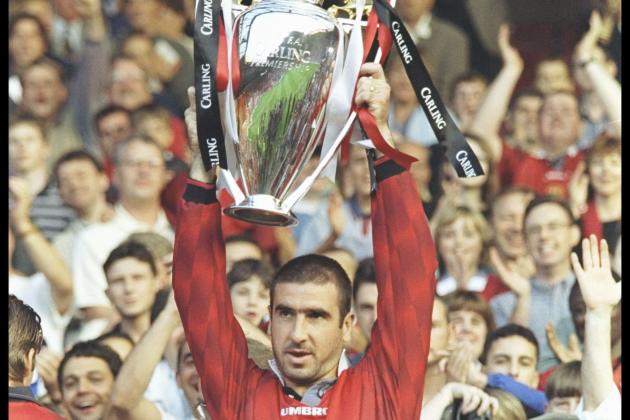 Mike Hewitt/Getty Images

1995-96 saw United lift the Premier League title having only finished as runners-up the season before—the reason they were not in the Champions League that campaign.
A big change took place in England's top flight that year, as it reduced in size by two teams.
Previously a 22-team league, the Premier League has remained a 20-club division ever since.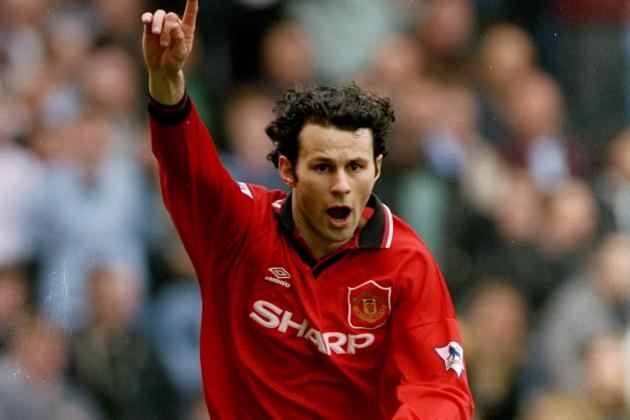 Shaun Botterill/Getty Images

Peter Schmeichel, Denis Irwin, Steve Bruce, Gary Pallister, Lee Sharpe, Eric Cantona, Andy Cole, Nicky Butt, Gary Neville, Phil Neville, Paul Scholes, David Beckham, Roy Keane.
The names of United's 95-96 title-winning team roll off the tongue, but all have now passed into the history books after retiring from playing professional football.
Except, that is, Ryan Giggs. Giggs played 44 times and scored 12 goals in all competitions the last time United failed to reach the Champions League and now, aged 40, he continues to play a part in United's squad.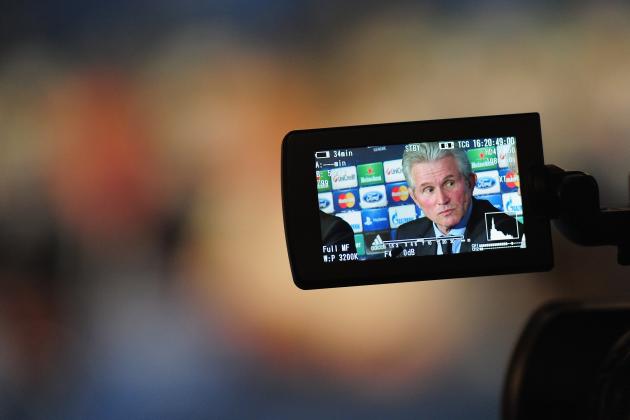 Shaun Botterill/Getty Images

The early Champions League years saw a steep curve in earnings potential, but they had nothing on the modern-day version of the event.
With BT Sport paying out £900 million on the latest deal, set to run from 2015 onwards, the finance game is on an entirely different planet to back in 95-96.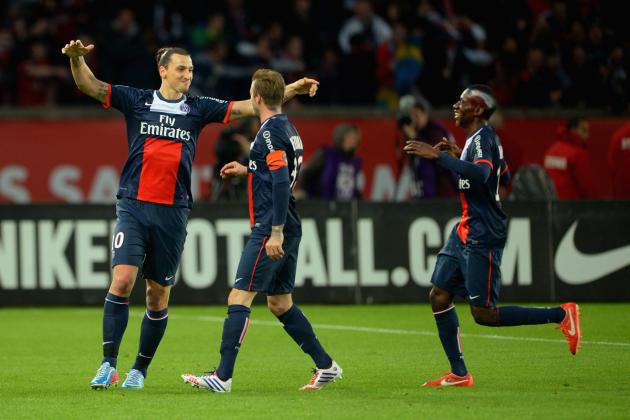 Michael Regan/Getty Images

Speaking of financial gaps, there weren't too many oil money-rich clubs or sheikh-backed teams around at that point, either.
Malaga, PSG, Manchester City, Chelsea, Monaco, Anzhi Makhachkala and others have seen takeovers of mega money come and go, some with more notable success than others.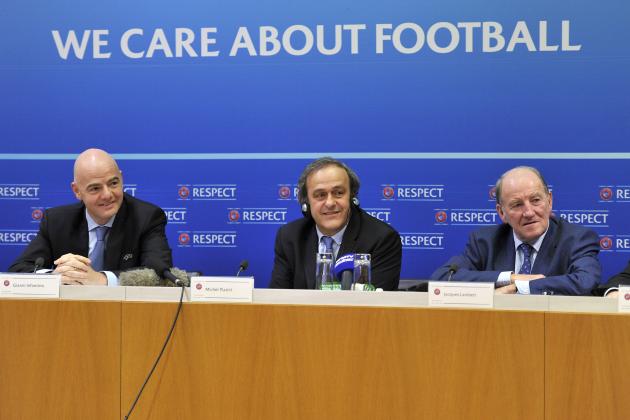 Harold Cunningham/Getty Images

Partly as a result of the last two slides, the Financial Fair Play (FFP) model came into existence.
We're yet really to see it curb massive spending, even if a few teams have been banned from European competition as a result.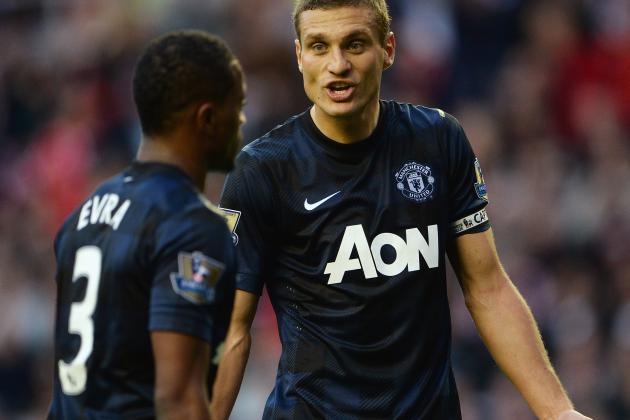 Michael Regan/Getty Images

Back in 95-96, the three foreigners per team rule was still in effect.
This was challenged and eventually overturned, allowing clubs to play more than that number of non-national members in their sides and in the matchday squad.
However, certain restrictions still existed on those of nationalities from outside the EU.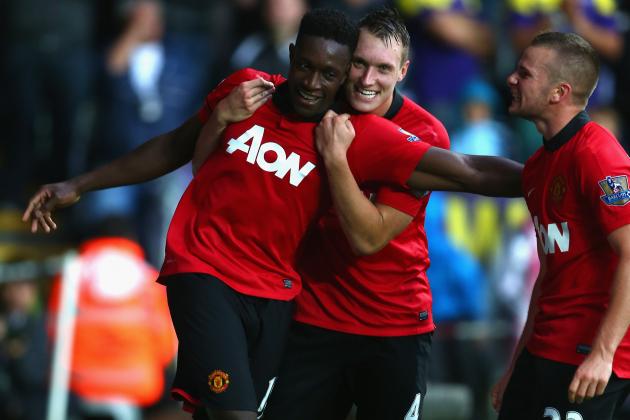 Michael Steele/Getty Images

Much more recently, the home-grown quota was introduced, with clubs required to register a number of players whose development had been contributed to both within his club and within the club's home nation to qualify.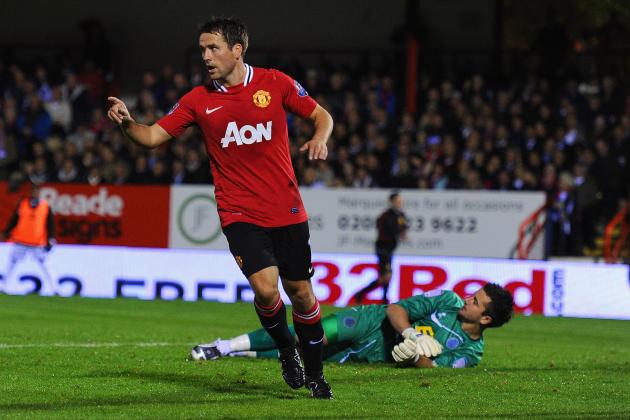 Michael Regan/Getty Images

Late in 1995, Jean-Marc Bosman won his case to move clubs freely at the end of his contract, and thus the Bosman move was born.
Manchester United have signed Michael Owen under the principle, whilst the likes of Owen Hargreaves have left the same way.
This summer will see current defender Nemanja Vidic move on for free upon the expiration of his contract.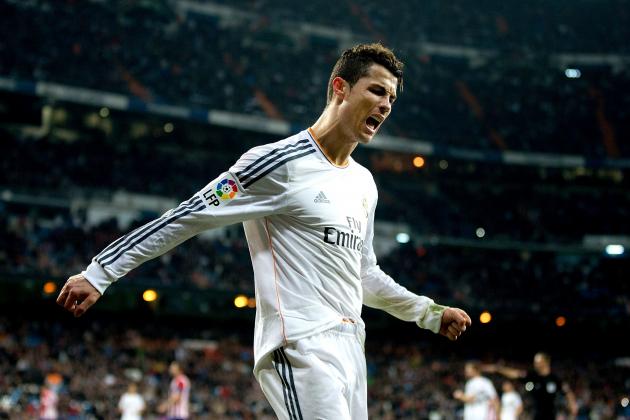 Gonzalo Arroyo Moreno/Getty Images

At the start of 1995-96, the world-record transfer was the £13 million paid for Gianluigi Lentini by AC Milan.
Later in '96, Alan Shearer broke that record with a £15 million move to Newcastle United.
Since then, Ronaldo, Denilson, Christian Vieri, Hernan Crespo, Luis Figo, Zinedine Zidane, Kaka and Cristiano Ronaldo have all broken the record—with Gareth Bale the current most expensive player at more than £85 million.
That is unless Neymar's move to Barcelona is eventually deemed more expensive in total.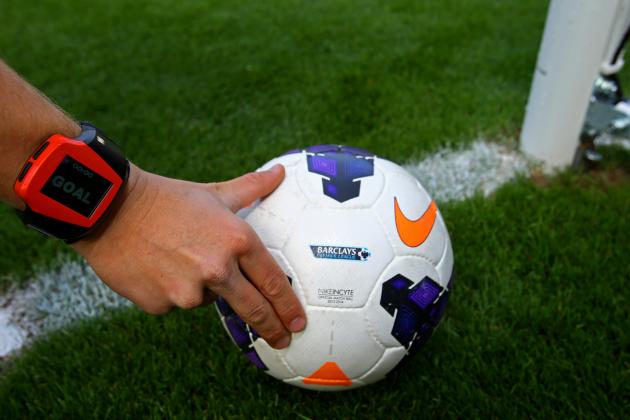 Matthew Lewis/Getty Images

After much debate, long years of waiting and plenty of fanfare, goal-line technology is finally a part of the game.
It possibly hasn't generated as much in-game comment as might have been expected in the end, but there can be little doubt it's a good thing to have.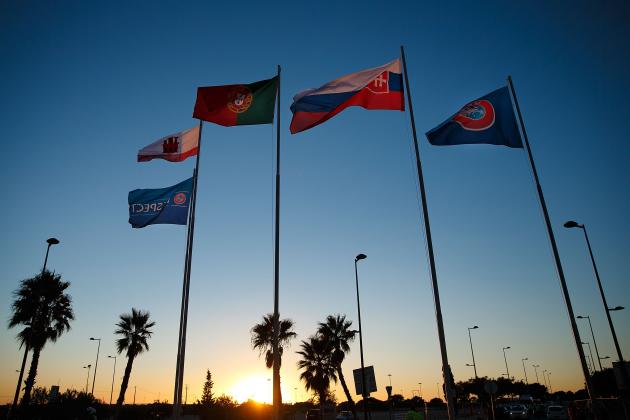 Gonzalo Arroyo Moreno/Getty Images

For various reasons, UEFA member associations now number rather more than they did last time United missed out on the Champions League.
Montenegro, Gibraltar, Slovakia and others have joined since 1995. Meanwhile, Yugoslavia no longer exists.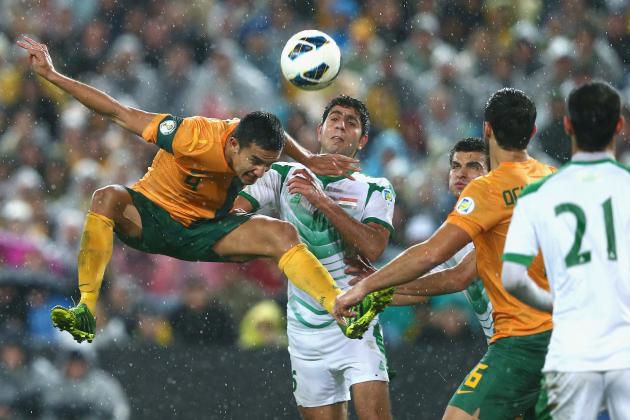 Ryan Pierse/Getty Images

Further afield, Australia have changed their FIFA zone entirely.
Fed up with a lack of competition and opportunity to reach major finals, Australia moved from the Oceania region to the Asian region in 2006.
Since then they have played at the 2006 and 2010 World Cups and have qualified for Brazil 2014.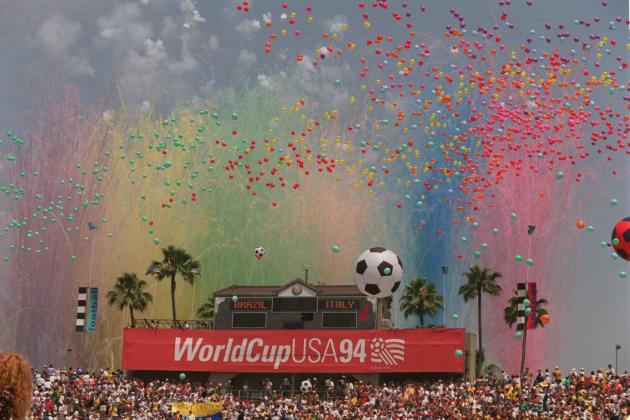 Ben Radford/Getty Images

A total of 24 nations took part in the 1994 World Cup, the last one before Manchester United last missed out on the Champions League.
Since then, the game's greatest competition has expanded significantly, adding in more nations, games and groups to see a total of 32 countries taking part.
Similarly, Euro '92 had only eight teams competing—Euro 2016 will have 24 competing nations at the finals.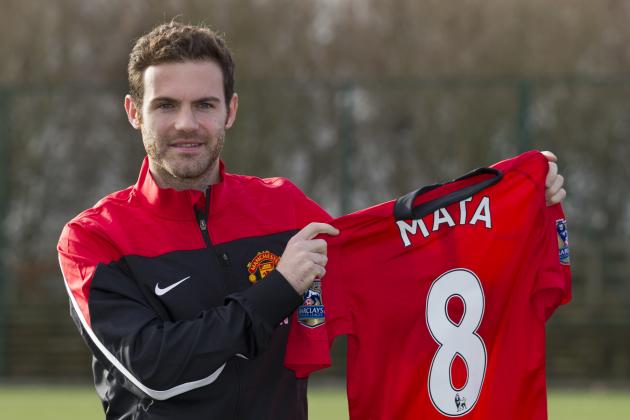 Jon Super/Associated Press

One rather notable and important addition to the football world since the mid-'90s is that of the transfer window.
Whereas before teams were free to add to their squads up until mid-March, there are now (in major European leagues, at least) two select timeframes for clubs to sign and sell players: the close season in summer up to the end of August and the January transfer window.
Juan Mata was United's sole senior signing of this most recent January, for a club record £37.1 million.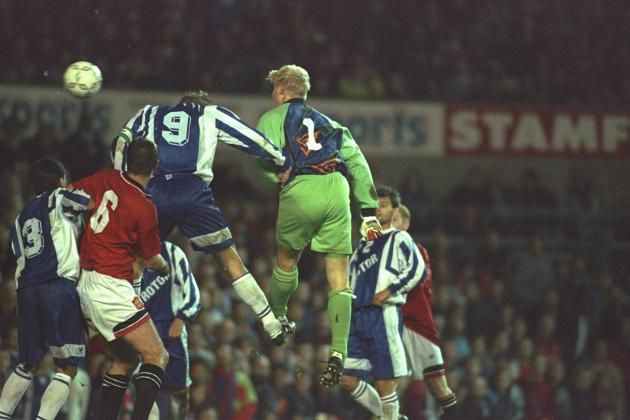 Mark Thompson/Getty Images

The Champions League is a monster, one which dwarfs its poorer siblings.
Last time United missed out, in 1995-96, they took part in the UEFA Cup instead—that has been revamped, rebranded and is still ignored, now as the Europa League.
Meanwhile, the UEFA Cup Winners' Cup, still running at that time, no longer even exists.
It's essentially the Champions League or nothing as far as the big clubs are concerned—and at this rate it's going to be nothing for United next season.