2014 College Football Recruits Who Likely Won't See Field Until Junior Season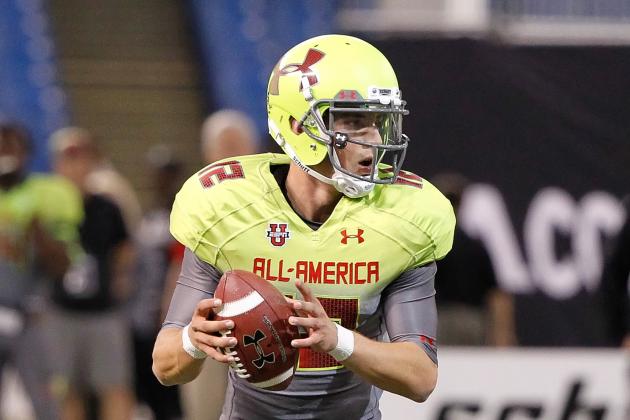 Kim Klement-USA TODAY Sports

Playing early is the goal of pretty much every recruit in the country, with prospects nowadays paying close attention to each school's depth chart.
However some of the players in the 2014 recruiting class will be on the sidelines for a couple of seasons. In fact, a few of them appear likely to have to wait until their junior year to be in the spotlight.
A quarterback headed to a Pac-12 school will have to wait a few years to shine, while a talented linebacker headed to an SEC powerhouse faces a stacked depth chart. Plus, a defensive end needs several seasons to add strength and mass.
Player evaluations are based on review of tape at Scout.com, Rivals and 247Sports.
Begin Slideshow

»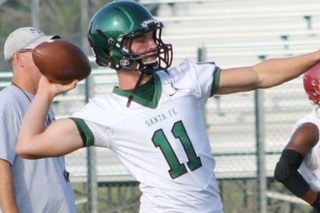 Credit: 247Sports

School: Oklahoma
A 4-star quarterback with a good skill set, Justice Hansen is headed to Oklahoma to make a lot of noise in Norman. He has the talent to do so, but there's only one small problem: Trevor Knight.
The Sooners' incumbent starting quarterback just finished his redshirt freshman season, plus Cody Thomas and Texas Tech transfer Baker Mayfield are also on the roster.
While he's certainly good enough to play early, don't expect to hear from Hansen for awhile.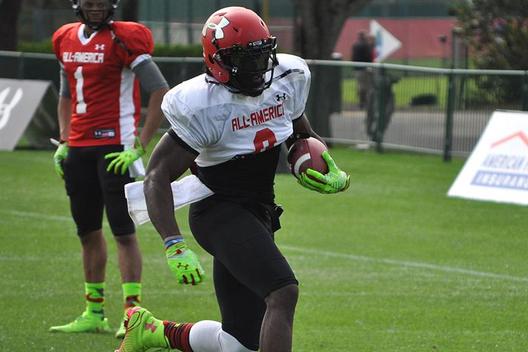 Credit: 247Sports

School: Alabama
The more keen film study is done on 5-star athlete Bo Scarbrough, the more apparent it becomes that his best position is running back. At 6'2" and 225 pounds, the Alabama native has good straight-line speed and strength to work as a bell-cow runner in college.
His only obstacle is the fact Alabama has a million stud running backs on its roster. Scarbrough can play receiver, but the depth chart in Tuscaloosa is also stacked at that position.
He'll likely need to embrace sitting back and learning, with his carries increasing each season until having a chance for a breakout junior year.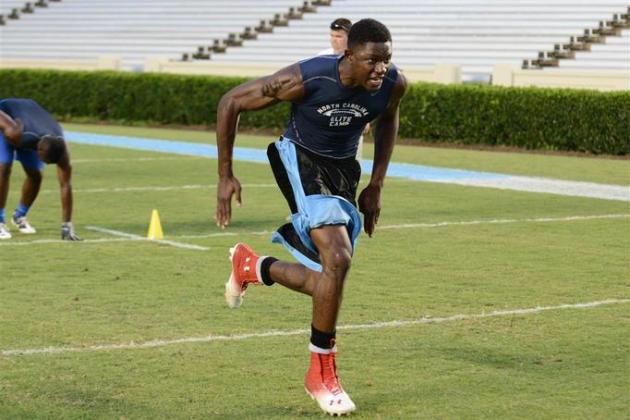 Credit: 247Sports

School: Florida State
At 6'7" and 220 pounds, 4-star defensive end Lorenzo Featherston has a lot of work to do in the weight room. He would be wise to fully commit himself to the strength and conditioning program at Florida State, as he could add more than 50 pounds to his frame before leaving Tallahassee.
Although Featherston is a talented and athletic player, he's simply not ready to play college football right now. He lacks the needed strength, power and ability to hold his own versus college offensive linemen.
Combine that with the fact Florida State keeps a stable of talented defensive linemen, and it's easy to see why he may not make an impact until his junior season.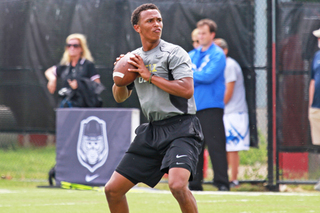 Credit: 247Sports

School: Notre Dame
With Everett Golson now back in South Bend, Notre Dame has an experienced starter at quarterback who is available for the next two seasons.
Behind Golson is talented dual-threat underclassman Malik Zaire. That makes it tough to envision 4-star quarterback DeShone Kizer making an early impact for the Fighting Irish.
It's probably for the best, as Kizer is still on the raw side and needs to refine his technique. He'll benefit from easing into head coach Brian Kelly's playbook and will be ready when his name is called in a few years.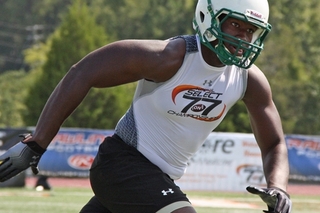 Credit: 247Sports

School: Alabama
Shaun Hamilton is a 4-star inside linebacker who is 6'0" and 240 pounds. He has great strength at the point of attack, plus he displays impressive short-area explosion in the box to running backs.
A perfect fit for Alabama's base 3-4 defense, Hamilton will be a factor for the Crimson Tide's defensive attack one day.
That day just may not be soon, because Alabama has two young studs in front of Hamilton in Reggie Ragland and Reuben Foster, plus veteran Trey DePriest is still around.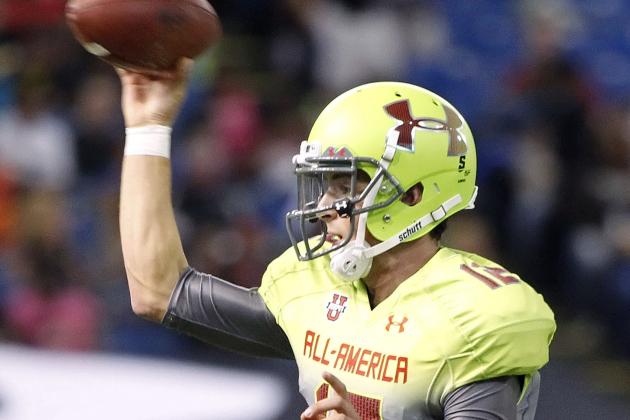 Kim Klement-USA TODAY Sports

School: Oregon
Morgan Mahalak isn't going to start for Oregon this year, as the 4-star quarterback will be behind future first-round pick Marcus Mariota.
After Mariota leaves, however, he'll still have to battle talented reserve quarterback Jake Rodrigues and others for playing time. It's nothing against Mahalak's talent, as the 6'3", 190-pound passer has a compact stroke and good mobility.
It's more in regards to the fact that the Ducks' quarterback depth chart will be a steep hill to climb for a few seasons.
Mahalak told Greg Biggins of Scout.com (subscription required) on Nov. 17:
"I really hope Marcus stays, I want to learn from him," Mahalak said. "Regardless, I'm going to come in and be ready to compete no matter what. First step is to earn the respect from the guys on the team and I know I have to come in and wok hard and see what happens."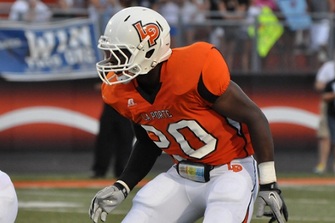 Credit: 247Sports

Hoza Scott was supposed to one of the cornerstone recruits for Texas A&M, but things have changed.
The athletic 4-star linebacker has academic issues and must now get his associate's degree at a JUCO before he's eligible to play in college, per a report on SECRant.com.
Achieving an associate's degree usually takes two years, which means Scott will likely not play college football until his junior season—at the earliest.
Some of the recruits who likely will not see the field until their junior season can be found on the 2014 Bleacher Report College Football Recruiting Heat Map!
Edwin Weathersby is the College Football Recruiting Analyst for Bleacher Report. He has worked in scouting/player personnel departments for three professional football teams, including the New York Giants and Cleveland Browns