Ranking the 10 Best Fighters in the Bellator Promotion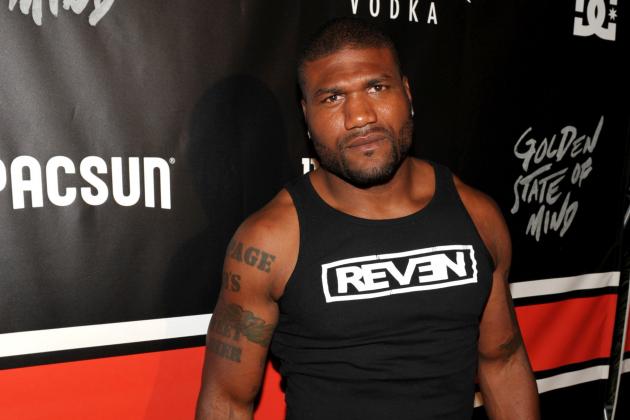 John Shearer/Associated Press

There is no doubt that Bellator is the second biggest MMA promotion in the world. Obviously the UFC is the biggest.
Bellator has some high-level talent that can make it to the UFC, if they are given Bellator's graces to leave. The promotion has fighters who rival those in the UFC, as seen with some of its champions and top contenders.
There is often an argument about who are the best fighters in Bellator. Well, let's try and sort that out now and look at the 10 best fighters in the organization.
Begin Slideshow

»
Weight Class: Welterweight
Bellator Record: 7-1
Overall Record: 25-5
Now that Ben Askren is gone, Douglas Lima has become the top guy in the welterweight division. He gets to prove that when he fights Rick Hawn for the vacant title.
Lima is well-rounded and loves to finish fights. He is 25-5, finishing 22 bouts by either knockout or submission. He is a technician on the ground but an absolute brute on the feet.
Other than a title loss to Askren, Lima hasn't lost since 2009 and has beaten a number of top talents such as Clint Hester, Ryan Ford, Steve Carl, Ben Saunders (twice) and Terry Martin.
Lima is a diamond-in-the-rough star for Bellator who is waiting to be marketed properly.
Weight Class: Bantamweight

Bellator Record: 5-0
Overall Record: 15-3
Bantamweight champion Eduardo Dantas has two things going for him: skill and age.
The 25-year-old Brazilian is well-rounded for a guy his age, despite being known for his grappling. He had a slip-up against Tyson Nam outside of Bellator, but he came back in his most recent bout and steamrolled teammate Marcos Galvao via knockout.
He was set to defend his belt against Rafael Silva, but an injury broke that up. Now he meets Anthony Leone with the title on the line.
He has a long time left in this sport and is already one of the best fighters in Bellator. That is great news for the tournament-based promotion.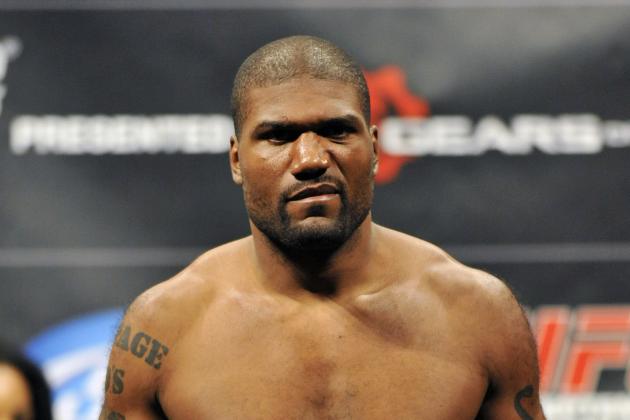 Jack Dempsey/Associated Press

Weight Class: Light Heavyweight

Bellator Record: 1-0
Overall Record: 33-11

Quinton "Rampage" Jackson has had just one fight in Bellator and is already one of the biggest and best stars.
Jackson, the former UFC light heavyweight champion, appears to be reinvigorated in his new home. His performance against Joey Beltran in his Bellator debut was classic Rampage, as he put the UFC vet down with the hammers attached to his arms.
He is now ready to make a run at the title. First in his way is former Bellator champion Christian M'Pumbu.
Todd Williamson/Associated Press

Weight Class: Featherweight

Bellator Record: 9-2
Overall Record: 19-5
Pat Curran is no longer the Bellator featherweight champion, but he is still easily one of the promotion's best fighters.
He lost a rematch to Daniel Straus in his most recent fight but owns a victory in the first meeting. He was outhustled by the wrestler, but that was not a reflection on how good Curran can be.
Before that, he looked unbeatable in the Bellator featherweight ranks. He defeated Patricio Freire, Shahbulat Shamhalaev and Joe Warren in his amazing run at 145 pounds.
He has a rubber match with Straus just around the corner. That will judge who is the better man.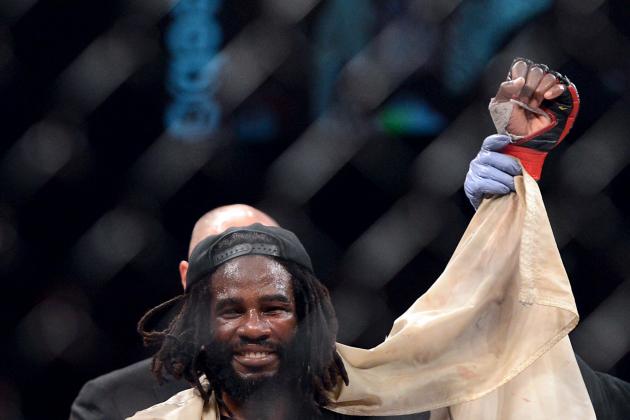 Jayne Kamin-Oncea-USA TODAY Spor

Weight Class: Featherweight

Bellator Record: 8-1
Overall Record: 22-4

Speaking of Daniel Straus, he is the next best fighter in Bellator after Curran.
The featherweight king is a cardio machine who grinds away his opponents. That was seen in his last bout against Curran, where he grounded the ex-champ and wore him out for five rounds.
There is nothing flashy about Straus. That being said, his style is effective, which is evident in him holding the belt.
As stated, he has Curran in a rubber match next. That will show if he deserves to be champion.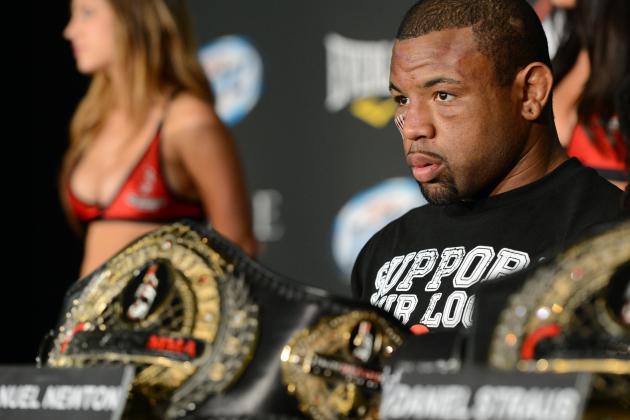 Jayne Kamin-Oncea-USA TODAY Spor

Weight Class: Light Heavyweight

Bellator Record: 5-1
Overall Record: 22-7-1

In my opinion, Emanuel Newton should be undefeated in Bellator and the champion. That is not the case, as he lost a controversial decision against Attila Vegh.
That being said, Newton, who has a rematch with Vegh, has been the best light heavyweight in Bellator. This is despite the fact Vegh beat him and eventually became the champion.
Newton has beaten some of the best in the promotion, including Muhammed Lawal (twice), Mikhail Zayats and Roy Boughton. If he can best Vegh in their title rematch, he will have to be considered one of the best light heavyweights in the world.
Weight Class: Heavyweight

Bellator Record: 4-0
Overall Record: 13-0
It's a shame that Vitaly Minakov isn't in the UFC. He could make a nice run given his skill and the lack of depth in the UFC's heavyweight ranks.
Minakov, who was recently crowned champion after demolishing Alexander Volkov, is a well-rounded guy with great takedowns and powerful striking. Given the talent level in Bellator, he could be the champion for a long time to come.
Right now, he has Cheick Kongo on his radar for his first title defense. A win over the Frenchman can put him in the world rankings at heavyweight.
Weight Class: Middleweight

Bellator Record: 10-1
Overall Record: 49-7

Alexander Shlemenko has been the unspoken-of commodity that should be a centerpiece for Bellator.
He is world class yet rarely talked about when folks bring up the best in the middleweight division. He is a well-rounded fighter whose striking can impose fear into any opponent.
Plus, look at his record. He has more than 50 fights in his career and is still in single digits for losses.
Brennan Ward is up next in a title defense. Assuming Shlemenko gets by him, he will have cleared out most of the division.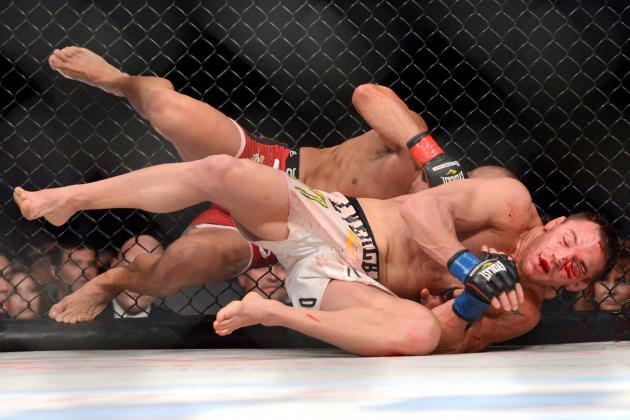 Jayne Kamin-Oncea-USA TODAY Spor

Weight Class: Lightweight

Bellator Record: 9-1
Overall Record: 12-1
Michael Chandler used to be Bellator's poster boy. He was the lightweight champion, made appearances for the company and even appeared in a commercial for Dave and Busters.
He is no longer the champion following a loss in a rematch against Eddie Alvarez.
Chandler is an amazing wrestler, but his evolving striking has made him dangerous. Not only can he take someone down, but Chandler can put him down with one punch.
Now, he has his rubber match with Alvarez. Will he get his belt back or take the second loss of his career?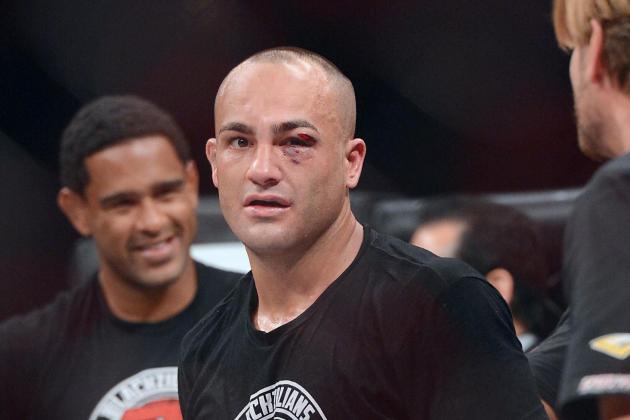 Jayne Kamin-Oncea-USA TODAY Spor

Weight Class: Lightweight

Bellator Record: 9-1
Overall Record: 25-3
There's a reason Dana White wants Eddie Alvarez. He's the best fighter in Bellator.
The lightweight champion gained the belt in his last bout in a rematch against Michael Chandler. That win earned him a rubber match, which will be the biggest fight of his career.
He is well-rounded, tough and a finisher. There is no doubt a win over Chandler will put him among the top 10 lightweights in the world.