The first complete day of Olympic competition is in the books, and what a day it was for Team USA.
On Saturday, the athletes from the United States won two medals, one gold and one bronze. The figure skaters also got themselves in contention for a team medal on Sunday, and Bode Miller is looking good in the downhill.
Along the way, the Americans experienced plenty of heartbreaks and hijinks.
Here are the superlatives from a busy day for the U.S. athletes in Sochi.
Best reaction to winning a gold medal:
That honor goes to Sage Kotsenburg, the 20-year-old who surprised everyone when he took the gold medal in the snowboarding slopestyle event.
He won the first gold for Team USA, the first gold medal by any athlete of these Games and became the first-ever Olympic champion of snowboard slopestyle.
As you can guess, he was pretty excited, and his competitors were too: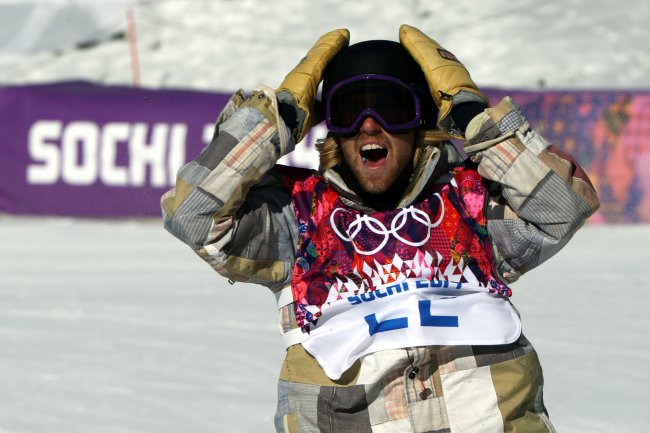 Christophe Pallot/Agence Zoom/Getty Images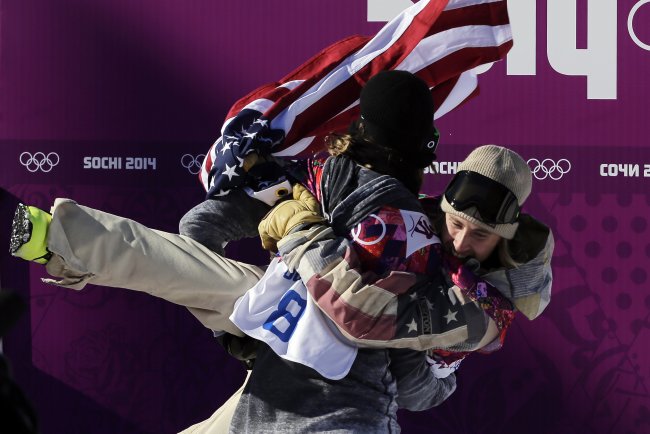 Andy Wong/Associated Press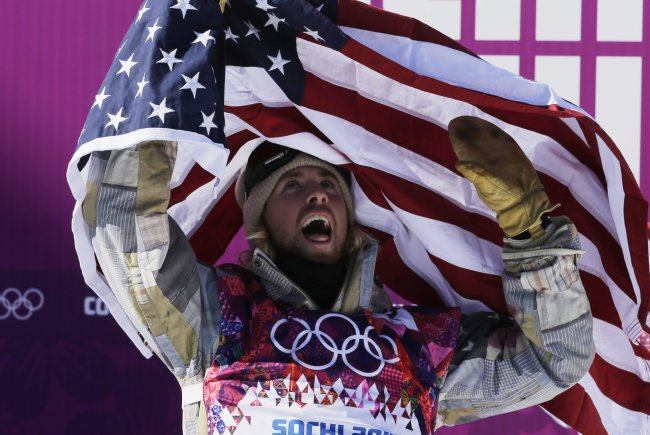 Andy Wong/Associated Press
His victory was pretty popular among his U.S. teammates and his snowboarding competitors. Everyone—and I mean everyone—took to Twitter to congratulate Kotsenburg.
Sickest podium ever! @sagekotsenburg @stalesandbech @markmcmorris CONGRATS GENTS! pic.twitter.com/Ix2KRtre0V

— Nick Goepper (@NickGoepper) February 8, 2014
@sagekotsenburg JUST WON THE OLYMPICS! !!! BEST DAY OF MY LIFE

— Joss Christensen (@josschristensen) February 8, 2014
Congrats to @sagekotsenburg @stalesandbech @markmcmorris !!! #TeamUSA

— Shaun White (@shaun_white) February 8, 2014
YESSS @sagekotsenburg !!!!' Wtf so stoked you won ahhha!!!!!!! BOSSSS!!!!!!!!! Yessss!!!!

— Torin Yater-Wallace (@TorinWallace) February 8, 2014
Biggest statement performance: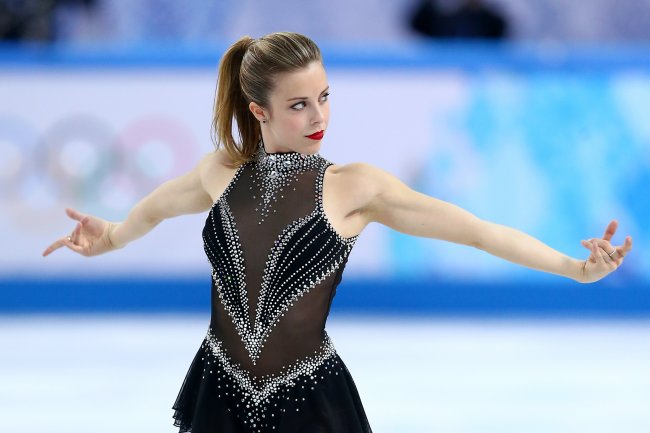 Streeter Lecka/Getty Images
This goes to Ashley Wagner, who shook off her disastrous performance at nationals to prove that she does indeed belong on the Olympic stage. She finished fourth in the ladies team short program, which was good enough to take Team USA into the medal round.
.@AshWagner2010 says she feels confident after that skate and knows what to work on in next two weeks #Sochi2014 pic.twitter.com/LUEk5vw1v5

— Nick McCarvel (@NickMcCarvel) February 8, 2014
Best reaction to the judges' scores:

That also goes to Ashley Wagner. While she was pleased with her skate, she was not happy with the way the judges scored her.
Matthew Stockman/Getty Images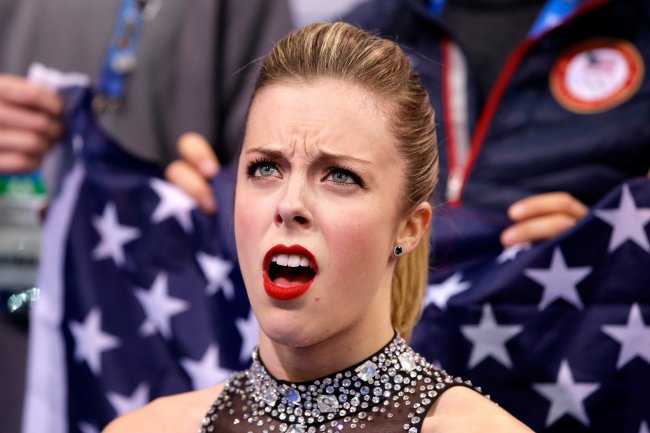 Pool/Getty Images
Most expected dominating performances:
This honor is shared between the U.S. women's hockey team and ice dancers Meryl Davis and Charlie White.
The women's hockey team started out their golden quest with a dominant 3-1 win over Finland on Saturday.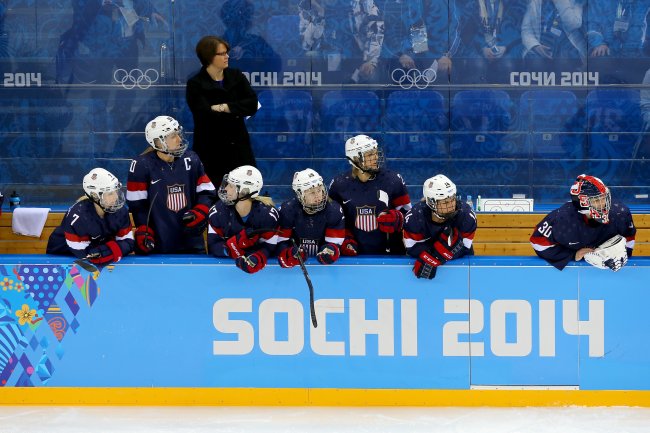 Martin Rose/Getty Images
Meanwhile, gold-medal favorites Davis and White won first place in the ice dance short program in the team competition, which helped make up for lackluster performances by American figure skaters yesterday.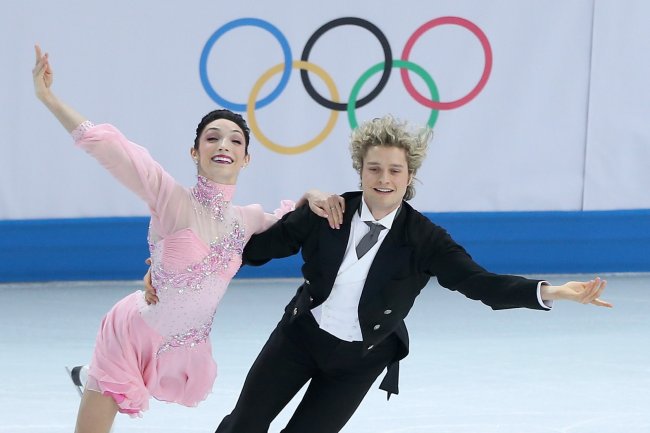 Matthew Stockman/Getty Images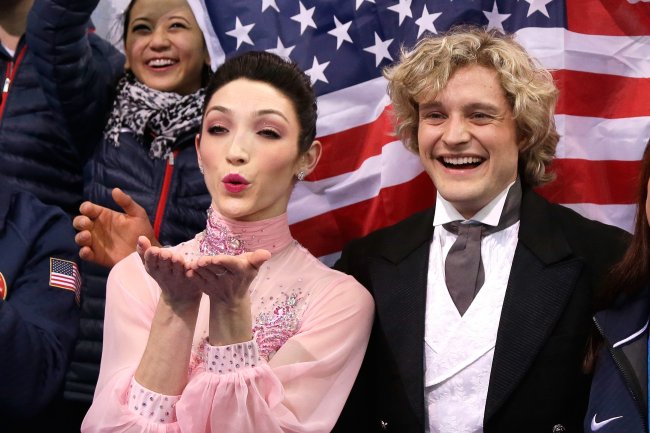 Pool/Getty Images
Most disappointing bronze:
In her final Olympics, Hannah Kearney was the favorite for the gold in women's freestyle skiing moguls. As the defending champion, she was poised to become the first freestyle skier to ever win two Olympic golds.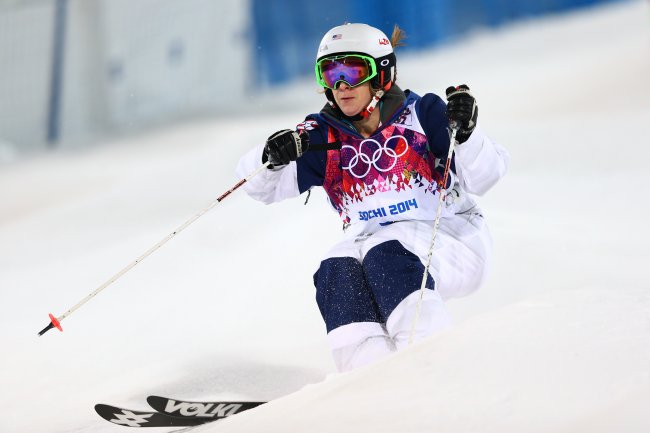 Cameron Spencer/Getty Images
But in her final run, she bobbled the landing off of her first jump and lost her form for a split second. She finished in third place, right behind Canadian sisters Justine and Chloe Dufour-LaPointe.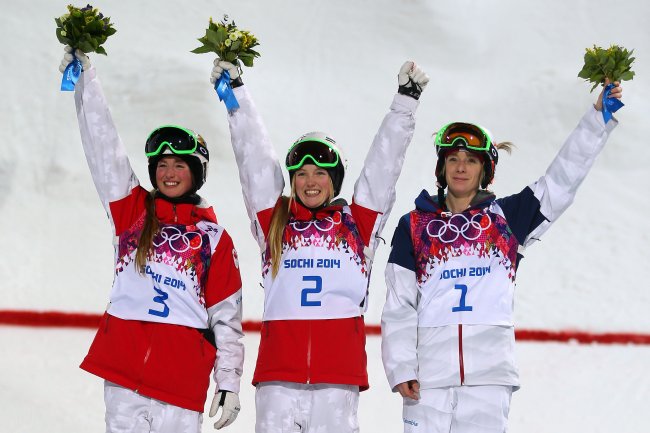 Mike Ehrmann/Getty Images
There's a lot for Kearney to be proud of, but a bronze is definitely not how she had hoped to finish her Olympic experience.
Best attempt at a throw quad Salchow:
Take a bow, Marisa Castelli and Simon Shnapir. The pairs skaters took the ice for their free skate in the team competition on Saturday, and they attempted the hardest throw in pairs: the throw quad Salchow.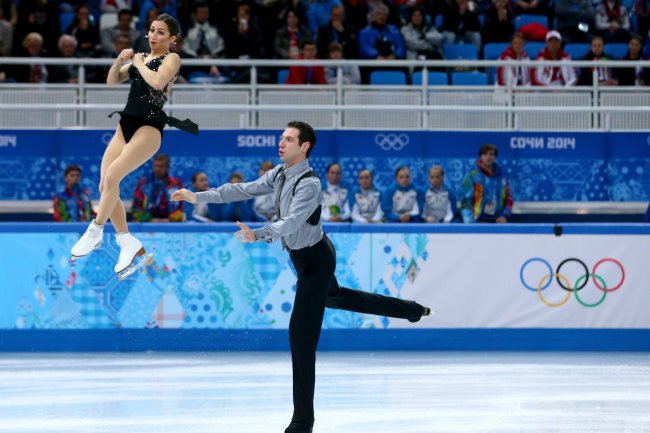 Streeter Lecka/Getty Images
It wasn't a perfect landing, but Castelli stayed on her feet. This helped put the U.S. into third place headed into the final day of the team competition.
USA pairs Castelli and Shnapir on ice, attempt rare throw quad Salchow, she two-foots but doesn't fall.

— Christine Brennan (@cbrennansports) February 8, 2014
For an interactive look at the throw quad, check out this great graphic from ESPN Olympics.
Best bathroom breakout:
There are no off days in Sochi. Bobsledder Johnny Quinn got stuck in his bathroom without his cell phone, so he used his Olympic skills to get out of there.
I was taking a shower and the door got locked/jammed....

— Johnny Quinn (@JohnnyQuinnUSA) February 8, 2014
...With no phone to call for help, I used my bobsled push training to break out. #SochiJailBreak pic.twitter.com/apZRefgvCO

— Johnny Quinn (@JohnnyQuinnUSA) February 8, 2014
Biggest ring:
That title goes to former Team USA member Johnny Weir, who is now a figure skating commentator for NBC.
A better look at Weir's ring. That thing probably weighs two pounds. pic.twitter.com/slj6YzK9hL

— James Dator (@James_Dator) February 8, 2014
Johnny Weir's ring deserves its own Tumblr. pic.twitter.com/MyoMG0OvyI

— BuzzFeed Sports (@BuzzFeedSports) February 8, 2014
Best workout view:
This is a tie between ice dancer Alex Shibutani...
My view from the gym in the Athlete's Village! How's that for motivation? #Sochi2014 pic.twitter.com/2t2R2ce5bp

— Alex Shibutani (@AlexShibutani) February 8, 2014
and freestyle skier Emily Cook.
Best things to watch tomorrow:
Jamie Anderson will be going for the gold medal in the women's snowboarding slopestyle. She qualified in second place, and is the favorite for the gold.
Black Sea. Sunset. Opening ceremonies. #Olympics #Sochi2014 #TeamUSA pic.twitter.com/q18C2ToE1v

— Jamie Anderson (@Jme_Anderson) February 7, 2014
The figure skating competition is wrapping up with the free skates for the men, ice dancers and ladies. Team USA has a great shot at a medal.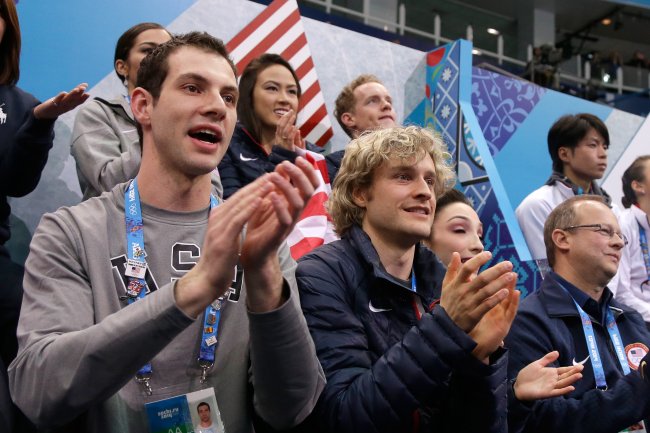 Pool/Getty Images
Also, Bode Miller will be going for the gold in the downhill. The five-time Olympian is in first place after the training runs, but he's still wary about the dangerous nature of the course. He told reporters that "if you're not totally focused and paying attention, this course can kill you."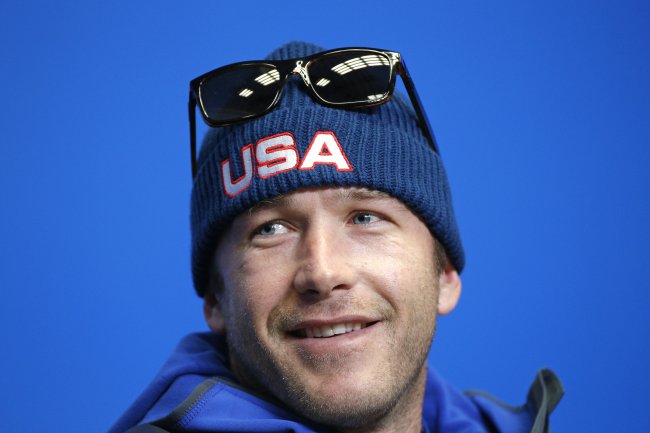 Christophe Ena/Associated Press
Let's hope that everyone finishes their events without injury tomorrow. If they do, it should be another great day for Team USA.
For another take on Day 1's highlights check out this Bleacher Report video.