The "Mystery" of Sam Bradford: What Is His Trade Value?
Use your ← → (arrow) keys to browse more stories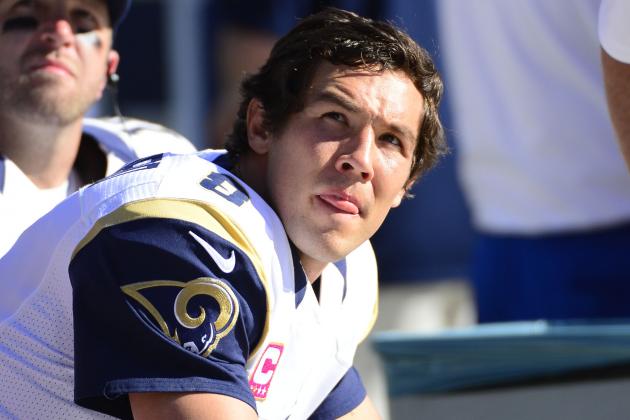 Bob Donnan-USA TODAY Sports

The NFL offseason is a magical "dead period" in sports, filled with smoke screens, trade speculation, and a multitude of free agents "testing the waters." Last season, the St. Louis Rams were left out of most of the fun, not having a Top 5 draft sparking a bidding among NFL owners. We did have a solid week of #WhileWaitingForJake tweets, but that was about the height of the excitement in Rams Nation...