How Do You Solve a Problem Like Taj Gibson?
Use your ← → (arrow) keys to browse more stories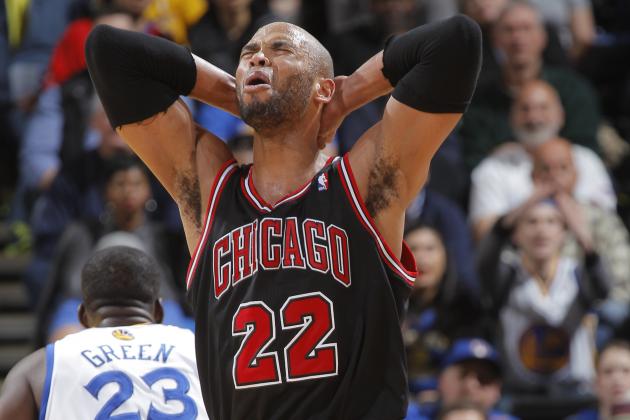 Rocky Widner/Getty Images

Taj Gibson is bloody excellent. Long noted for his technically precise interior defense, he has managed the rare feat of developing his offensive game to the point that he is a versatile and viable offensive weapon (he now hits the mid-range jumpers he has always taken, and damn near dream-shook Greg Stiemsma the other day) without losing any of his defensive intensity or effectiveness in the process. On a team more capable of creating high percentage looks for each other, he might even crack a 53% true shooting percentage. There is a reason Carlos Boozer just did something very out of character for his usually highly professional sense and complained publicly about regularly being benched in the fourth quarters - it is because he is regularly benched in the fourth quarters. Because by this time, Taj Gibson is comfortably better. "Power forward of the future" claims are a bit ambitious considering Gibson turns 29 in June and Nikola Mirotic is waiting in the wings, but he's certainly the power forward of the now.