2009 French Open: Top-10 Moments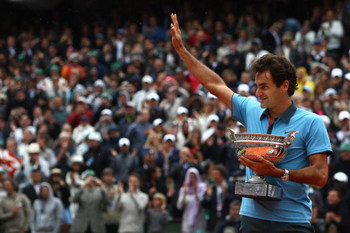 Another amazing two weeks at Roland Garros is complete.
In a tournament that featured everything from the farewell tours of veterans Fabrice Santoro and Marat Safin, to the strange trespassings of "Jimmy Jump " during the men final, to the maiden voyage of one of the all time legends, let's take a look back at the moments that made this years edition of the French Open an event to remember.
10. Goodbye Marat, Goodbye Fabrice!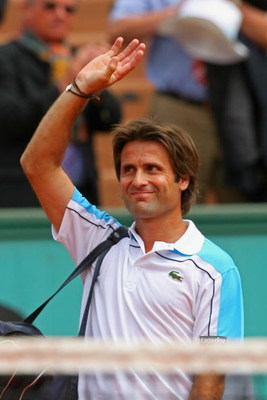 10. Fabrice Santoro, known as the "magician" for his startlingly unique bag of tricks (think two-hand volley, and superb underspin), is the French player who plays more like one of the fabled "Four Musketeers" than any of his peers.
The humble and well-liked Santoro said goodbye to his faithful fans after a first round loss to Belgian Christophe Rochus.
In a true testament to his longevity, Santoro's missed only one French Open in the last 21 years (20 appearances).
Marat Safin, who lost a difficult five-setter to Josselin Ouanna of France in the second round, was also playing in his last French Open. The enigmatic Russian has been one of the most entertaining and controversial players on tour since he burst onto the scene with a win at the U.S. Open in 2000.
Both will be missed!
9. Jimmy Jump Jumps Federer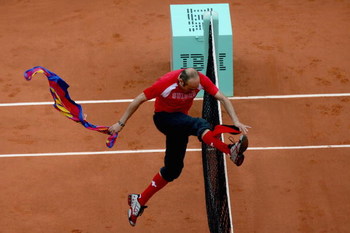 As if the Men's final wasn't exciting enough with Federer going for immortality! Out of nowhere comes Jimmy Jump, sporting his Barcelona Flag and heading for the Swiss Maestro for god knows what reason.
Nice hurdling Jimmy, but really, can't you just stick to soccer? Tennis players like their peace and quiet, you know man?
8. Glatch Pulls a Stunner
It's pretty hard to find success stories for Americans in Roland Garros. Luckily, 19-year-old Alexa Glatch from Newport Beach, Ca. didn't get that memo. She stunned the No. 14 seed, Italian Flavia Pennetta, in the first round by playing with a confidence practically never seen by Americans in Paris.
Keep an eye on this kid, folks.
7. Tsonga Feeds The French Heart
He didn't go as far as the French fans had hoped, but Jo-Wilfried Tsonga set the emotional tone for the tournament by turning in a dynamic four set win over Argentine Juan Monaco in the second round.
Just like the American's boost their own at the U.S. Open, the French can really get behind their own at Roland Garros.
In Tsonga, the French have a player who lets the fans in, he brings them along for the ride and encourages them to revel in his success.
The post-match celebration after the Monaco match did a lot to feed the passion and desire of the French fans and players and it was truly moving to see.
6. Monfils Plays Center Field
So much for knee tendinitis.
Monfils made the "tennis shot heard round the world" when he dove for a ball behind the baseline, stayed in the rally, and eventually won the point against Austrian Jurgen Melzer.
Then he rode the wave of emotion into the round-of-16 where he obliterated Andy Roddick. It took the cool and calm presence of Federer to finally knock him off, but the 2009 French Open wouldn't have been as entertaining without him.
5. Sharapova's Comeback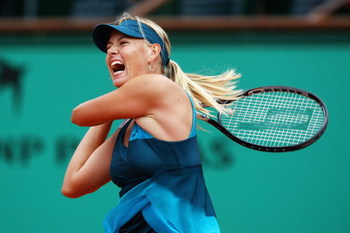 After a ten month layoff, tennis fans were thrilled to get a glimpse of Maria Sharapova at Roland Garros this year.
But she had only played three matches prior to the tournament so nobody was expecting much from the three-time Slam champion.
Unbelievably, the determined Russian beauty poured her heart and soul into these matches, winning four straight three set matches and the respect of the discerning French fans (who were more than happy to see her get knocked off against Dinara Safina in 2008 - yes, they were rude to her) in the process.
This year's version of Maria, playing the underdog, seemed to fit the French tastes better. While she was eventually knocked off by Slovakian Dominika Cibulkova, it appears obvious that Maria is going to cause some trouble for the ladies in the second half of 2009.
4. Tommy Haas vs. Roger Federer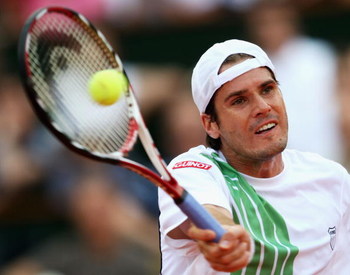 So close but yet so far, and thankfully so.
Tommy Haas was one blistering inside-out forehand away from serving for a straight set victory over Roger Federer, and while it's probably little consolation to Haas, who could have used a defining victory for the back half of his career that has been more about injuries than wins, he did a heck of a job.
His efforts are laudable, even if he didn't finish it off.
Let's give credit where credit is due. Haas gave it the best he had, and just because he came up short is no reason not to thank him for his effort.
3. Kuznetsova Steals the Crown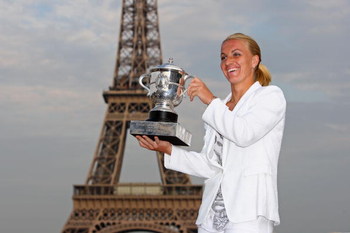 "Uneasy lies the head that wears a crown.'
Kudos for Svetlana Kuznetsova to take advantage of this very fact en route to her second grand-slam title of her career.
Often overlooked, Svetlana scored huge wins over Serena Williams and Samantha Stosur before finally taking it to her No. 1 ranked compatriot Dinara Safina.
How did she do it?
No expectations. Sometimes it can be the best kept secret for a No. 7 seed who has been known more for her failures than for her successes in the last year and a half.
2. Dethroned! Soderling Upsets Rafa.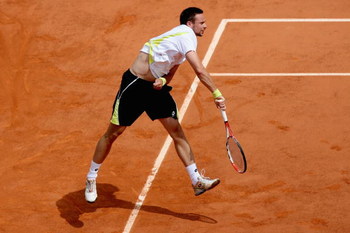 Simply put, this could have been the biggest upset in the history of the French Open.
Soderling over Nadal, 6-2, 6-7 (2), 6-4, 7-6 (2).
In a mind-blowing display of power tennis the likes we may never see again on clay, Robin Soderling achieved the impossible. Just when it seemed that Rafa's grip on the French Open title might last for eternity, the 6-foot-4 specimen from Tibro, Sweden put together a match for the ages.
Long on belief and short on doubt, Soderling took control of the match from the very first moment, and never relinquished his grip.
Unbelievable, but true. This one will be talked about for decades to come.
1. Immortalized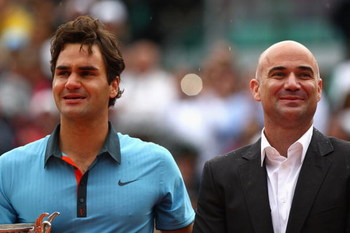 Maybe it's just me, but are you still prone to fits of crying when you think about what Roger Federer means to the sport?
Please don't tell me that Federer was lucky to face Soderling in the final. I honestly don't think there is another man in tennis that could have deconstructed him the way that Federer did.
Federer wins his first French Open and his 14th Grand-Slam, and is vaulted into the heavenly space beyond the status of a living legend. He is something even more than that now.
There simply could not have been a more fitting to finish to what has to be the most memorable French Open in a very long time.
Keep Reading