The Winter Olympics opening ceremony is nearly upon us. On Feb. 7 Sochi officially welcomes the eyes of the world with a spectacle that is sure to impress.
Opening ceremonies are routinely the most memorable aspect of any games, providing a single moment where the entire world watches on in unison.
Sochi has a tough act to follow after London's intelligent, humorous and captivating effort of 2012, but Russia's vast history certainly has the potential to conjure up an interesting show.
Here's what to expect ahead of the grand greeting.
When: Friday, Feb. 7, at 7:30 p.m. EST (delayed feed), 4:00 p.m. GMT (live)
Where: Fisht Stadium in Sochi, Russia
TV: NBC (US), BBC 2 (UK)
Sochi Opening Ceremony: Rumours and News
The basic details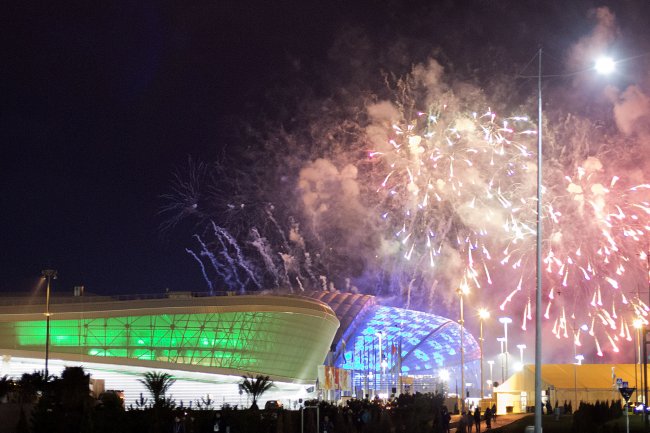 David Goldman/Associated Press
While the spectacle of any opening ceremony is enough to maintain viewers' attention, the athletes' parade often has the ability to drag on. You can expect to dedicate two-and-a-half hours of your day to the curtain raiser, as noted by Paul Waldie of The Globe and Mail:
Opening will last 2.5 hours and cover 18 segments of Russian history. #Sochi2014

— Paul Waldie (@pwaldieGLOBE) February 7, 2014
Dan Wolken of USA Today provides deeper context, measuring the ceremony's length in the reliable metric of fireworks:
For context, the Opening Ceremony is scheduled to last 160 minutes. That's 21.9 fireworks per minute.

— Dan Wolken (@DanWolken) February 7, 2014
Russian soprano Anna Netrebko is scheduled to belt out the national anthem, per Kevin Bishop of BBC Moscow:
Looks like @AnnaNetrebko to sing Russian National Anthem @Sochi2014 opening ceremony tonight, with Tatu involved in a pre-show and "mashup"

— Kevin Bishop (@bishopk) February 7, 2014
The 42-year-old—who holds dual Russian and Austrian nationality—was born in Krasnodar and will serenade the crowd with a rendition of the state anthem.
What we can expect to see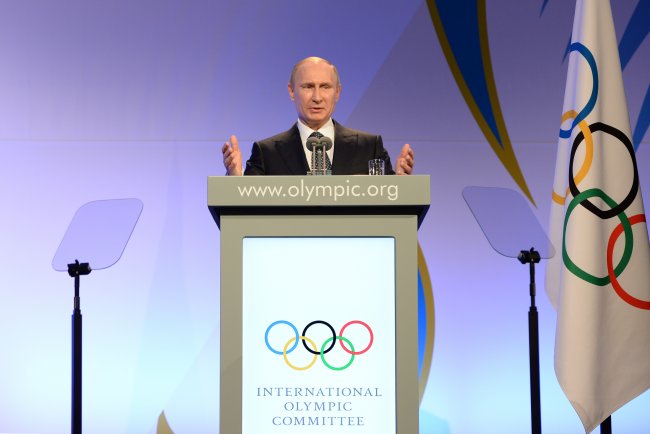 Pool/Getty Images
No Olympic opening ceremony is complete without an appearance from the nation's leader. Vladimir Putin will be present but don't expect the Russian president to tiptoe into an iteration of Swan Lake.
Putin will most likely stick to the formalities, reported by Waldie:
Putin will play relatively small role at opening only declaring Games open, says director #Sochi2014

— Paul Waldie (@pwaldieGLOBE) February 7, 2014
One of London 2012's greatest achievements was its opening ceremony blast through British history. We were treated to a no-frills look at industrialisation, the destruction of the countryside, the importance of the National Health Service and other tidbits that have contributed to the island's image today.
We can expect an equally gritty approach from the Russians, once again confirmed by Waldie:
Russian revolution will be part of opening ceremonies says director. #Sochi2014

— Paul Waldie (@pwaldieGLOBE) February 7, 2014
Expect opera, ballet, classical music and history at opening. No pop music or dancing nurses. #Sochi2014

— Paul Waldie (@pwaldieGLOBE) February 7, 2014
Russian pop duo Lena Katina and Yulia Volkova—better known as t.A.T.u.—will also make an appearance in both the pre-show and at the ceremony's conclusion, tweeted by Richard Conway of the BBC:
Russian duo Tatu (remember them?) will perform in Sochi pre-show + will feature in a "mash-up" (his words, not mine) at end of the ceremony

— Richard Conway (@richard_conway) February 7, 2014
The Associated Press gives further details about the duo who are most famous for their 2003 hit "All the Things She Said," suggesting they have been implemented as a sign of familiarity for the global audience:
The event's producer said tATu's "Not Gonna Get Us" was chosen because it's one of the only Russian pop songs that international viewers might recognize.

Konstantin Ernst also argued that the choice was about motivating athletes with an upbeat dance song that challenges competitors by saying "you're not going to get us."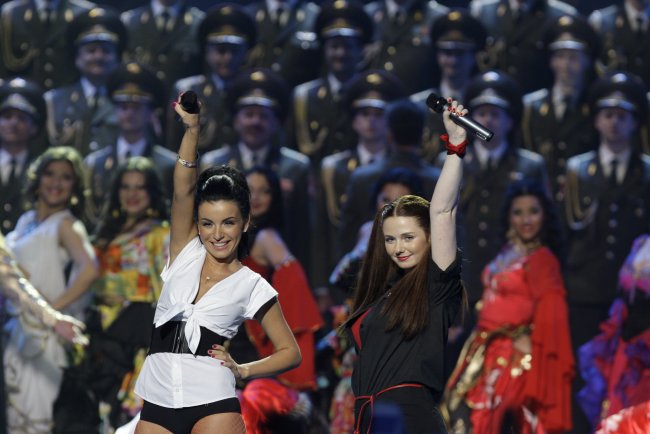 Sergey Ponomarev/Associated Press
Will you watch the Sochi Winter Olympics opening ceremony?
Of course, the lighting of the Olympic cauldron will also take centre stage. Sochi's torch has travelled a record 40,000 miles before reaching the Fisht Stadium, as reported by BBC Sport's Ollie Williams.
It is unknown who will light the flame, but Putin has moved quickly to quash reports suggesting his girlfriend will carry out the symbolic act, calling rumours "the usual red herrings," per News.com.au.
Either way, the opening ceremony is sure to thrill with plenty of unforgettable moments. Details are sure to continue emerging right until the show begins, with plenty of secrets going unmentioned.
Be sure to tune in and lap up the celebration before the serious business begins on Feb. 8.