20 Players Sure to Move in the Summer Transfer Window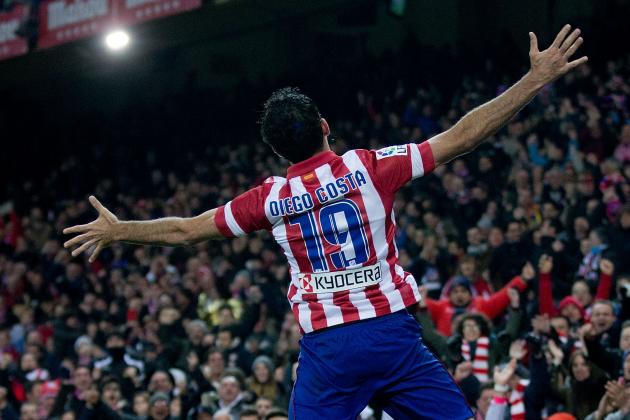 Gonzalo Arroyo Moreno/Getty Images

With the January transfer window done and dusted, we've wasted no time in compiling a list of 20 players certain to move clubs in the summer of 2014.
The FIFA World Cup will shoehorn most transfers into the latter part of the summer, making for optimal excitement, so come in and take a look at who we think will be considered a "goner" by their current clubs.
Please note, we haven't included any players whose contracts are set to expire, ruling out the likes of Bafetimbi Gomis, Gareth Barry and Joleon Lescott.
Begin Slideshow

»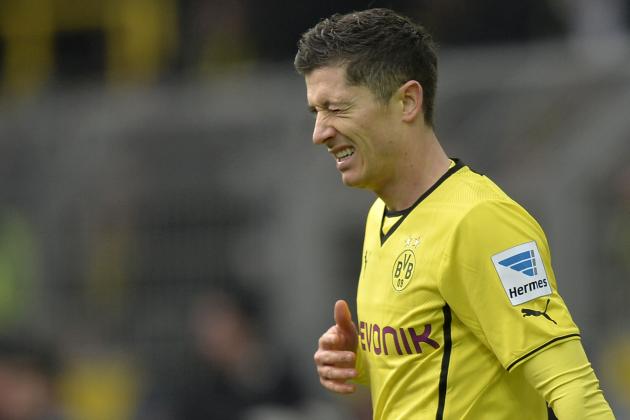 Martin Meissner/Associated Press

Let's start with the obvious, shall we?
Robert Lewandowski has signed a pre-contract with Bayern Munich and will join them as a free agent as of July 1, 2014. Literally everyone knew it was going to happen.
The move has been confirmed by the club's official website and there will be no more "late swoops" or "last-ditch attempts" by Premier League clubs.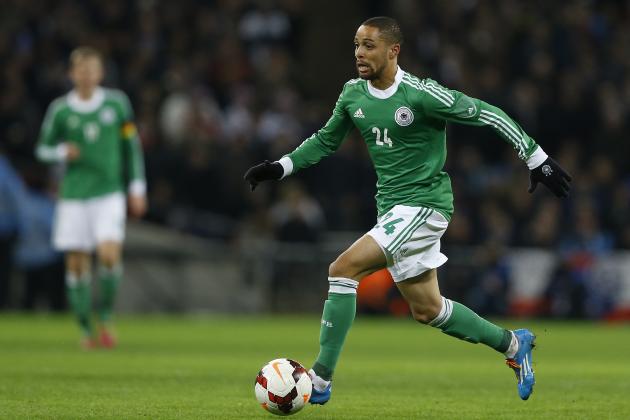 Kirsty Wigglesworth/Associated Press

Also an obvious one is Sidney Sam, who agreed to join Schalke in the summer from Bayer Leverkusen this past month.
He'll arrive at the Royal Blue gates as a €2.5 million signing—a measly price given his talent level—and whoever the manager is will set to work on how he's going to play Sam and Jefferson Farfan in the same XI.
Tough one.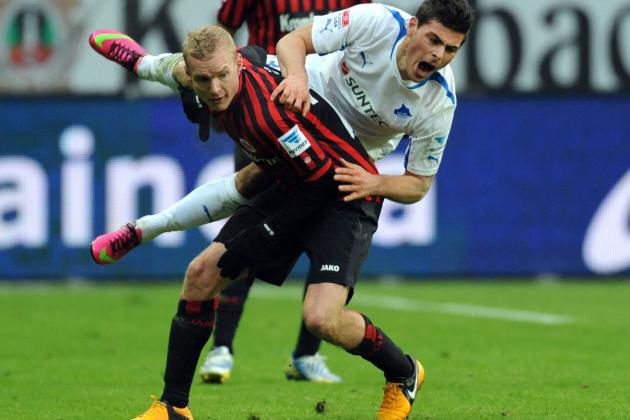 Harald Tittel/Associated Press

ESPN have confirmed that Sebastian Rode, Eintracht Frankfurt's star central midfielder, will join Bayern Munich in July on a free transfer.
The German powerhouse decided last summer that he wouldn't extend his contract and die Roten got in touch, but much like the Robert Lewandowski deal, nothing official could announced until January.
Do Bayern really need another central midfielder?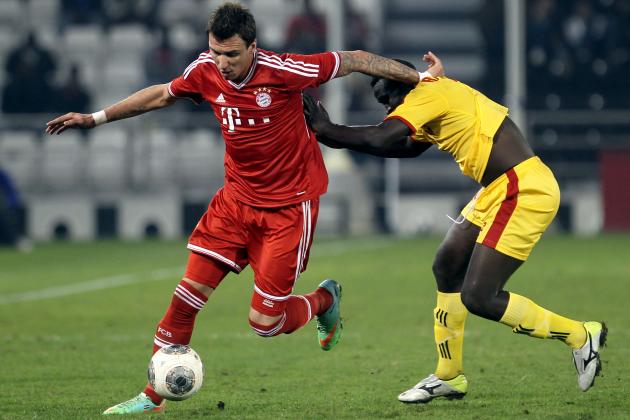 Osama Faisal/Associated Press

Transfer windows often kick off after one major move occurs, and in this sense it can be something of a domino effect.
Mario Mandzukic barely celebrates his goals at Bayern Munich anymore because he knows he's not wanted, and a combination of Mario Goetze and Thomas Mueller are often keeping him out of the side.
With Robert Lewandowski adding to the ranks this summer, he's certain to go. If Arsene Wenger could lure him to the Emirates Stadium, well...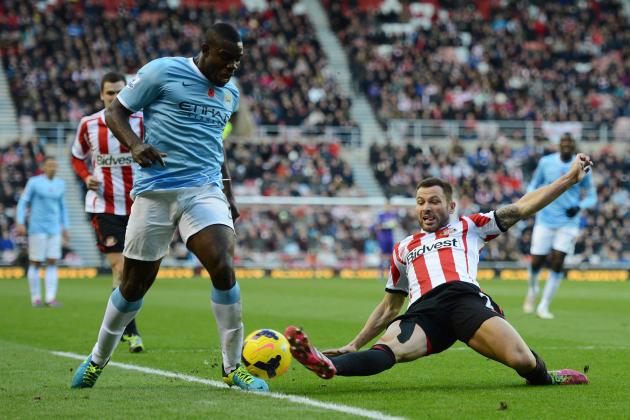 Michael Regan/Getty Images

Micah Richards' current contract with Manchester City expires in 2015, and according to Sky Sports, he's mulling his options over as the club dangle an extension in front of his face.
He just hasn't played much at all over the past two years, and while injuries have certainly played a part in that, the formidable Pablo Zabaleta's strong form has too.
He'd be a first-team regular at most Premier League clubs...just not City.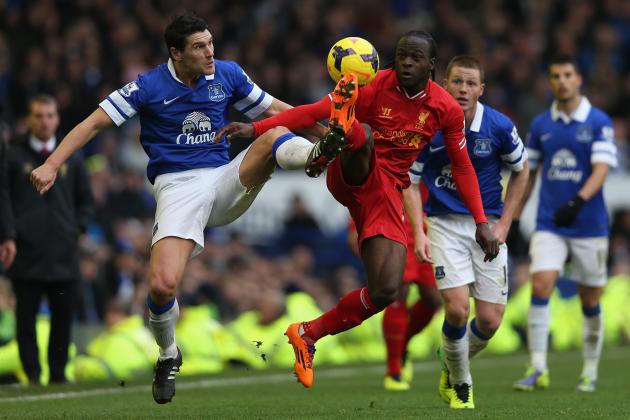 Clive Brunskill/Getty Images

With Mohamed Salah, Willian, Andre Schurrle, Eden Hazard and Oscar all fighting for a first-team role in Chelsea's advanced midfield line, Victor Moses is done for.
He's on loan at Liverpool but he just hasn't stepped up to the plate, and while Brendan Rodgers will not seek to make the move permanent, he'll depart Stamford Bridge once again, that's for sure.
There are plenty of midtable Premier League teams that could really use the Nigerian's skill set.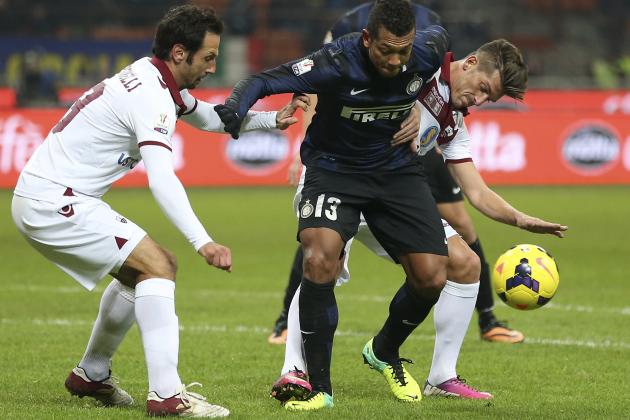 Antonio Calanni/Associated Press

Internazionale actively attempted to sell Fredy Guarin in the January transfer window, but his potential move to Juventus fell through.
The club don't appear desperate to keep him and his incredible wage packet, and the Colombian doesn't seem too bothered about the struggle to improve this historic club's appalling league position and current stature in world football.
When the time constraints ease off in the summer, he'll find a new home.
Giuseppe Bellini/Getty Images

Juan Iturbe has exploded on loan at Verona and now everyone wants a piece.
He's owned by FC Porto, so that spells immediate issues for buying clubs in terms of negotiation angles, but you get the impression one team—perhaps Roma?—will want him enough to make it happen.
He'd be just the sort of player needed to break teams down.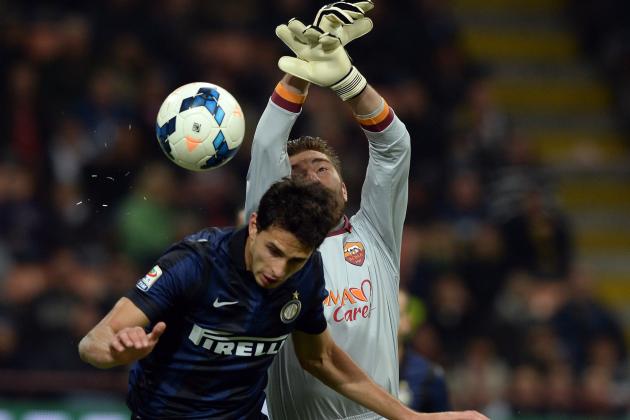 Claudio Villa/Getty Images

Like Fredy Guarin, Andrea Ranocchia was also put up for sale by Internazionale in January.
Galatasaray were close to signing him, per Football Italia, but the players' wage demands were sky-high. He now re-enters the squad and will play second fiddle to a Rolando-Hugo Campagnaro-Juan Jesus trio.
He, like his Colombian teammate, will find a new home this summer.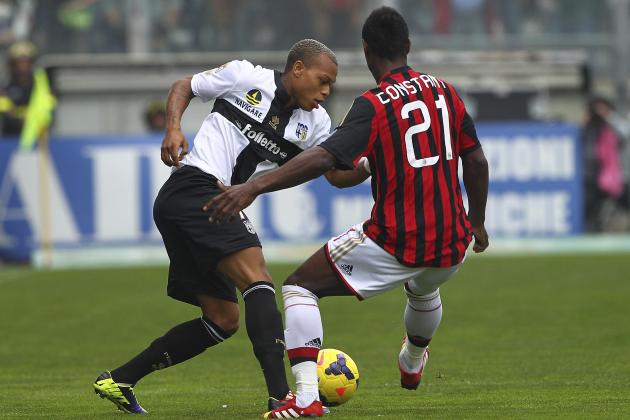 Marco Luzzani/Getty Images

It doesn't seem like Kevin Constant is in favour at Milan right now, as the Rossoneri tried to ship him out in swap deals twice this winter to no avail.
He's an unpopular figure in the terraces at San Siro, but to his credit he defends relatively well when asked to perform basic tasks.
Clarence Seedorf tried to send him to Napoli in return for Pablo Armero this month, as per Gianluca Di Marzio, but the deal fell through as Constant refused to move.
Expect that stance to change this summer.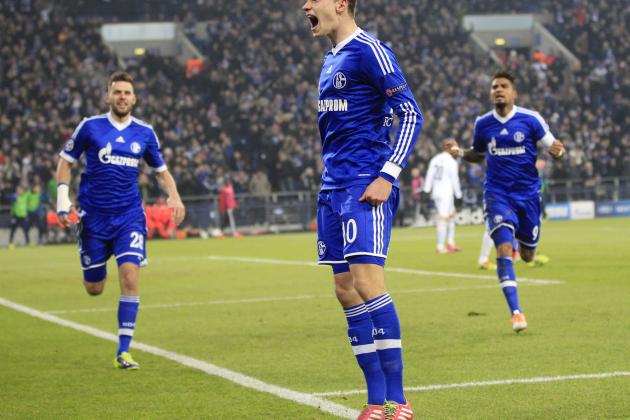 Frank Augstein/Associated Press

According to Jack Wilson of The Daily Star, Arsenal have essentially been given the green light to pursue Julian Draxler again this summer.
The Gunners were highly likely to re-enter the market for him regardless of Schalke's OK on the matter, and chairman Clemens Tonnies' admission that the playmaker "can't stay forever" will send the the press into overdrive.
It'll be expensive, but oh-so worth it.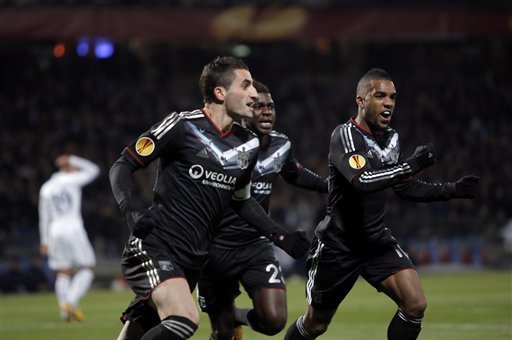 Laurent Cipriani/Associated Press

Maxime Gonalons will leave Lyon so long as they fail to qualify for the UEFA Champions League, and right now that looks 50-50 at best.
The defensive midfielder is an astute technician in the tackle and guards his zones supremely well. He excelled in the Europa League last season and put on a good show against Gareth Bale's Tottenham Hotspur.
Napoli have been interested for over six months and have had a bid rejected already, according to Football Italia.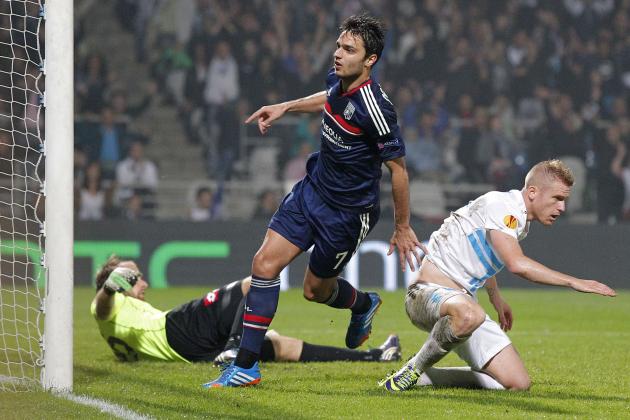 Laurent Cipriani/Associated Press

Clement Grenier, also of Lyon, will likely have his future decided by the league position of the club come the end of the season.
As The Express note, he snubbed Arsenal last summer to stay with the French club and sign a new deal. How long he'll be around for, though, was a question still being forwarded by fans at the time.
If Remy Cabella doesn't leave Montpellier, perhaps this is the playmaker Newcastle United should target.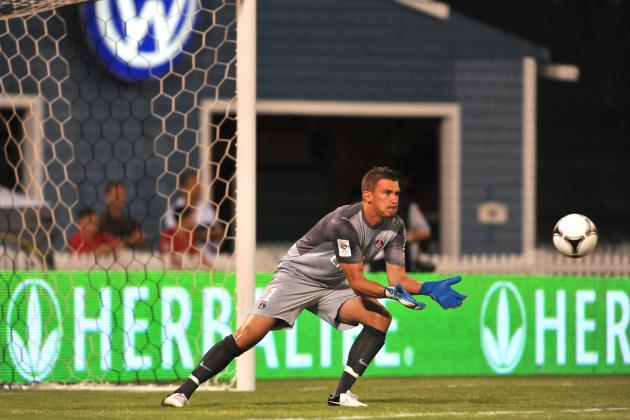 Larry French/Associated Press

After another suspect showing on Tuesday night, Nicolas Douchez's exit from Paris Saint-Germain at season's end looks sealed.
He's very much the No. 2 behind Salvatore Sirigu, and with Alphonse Areola potentially returning from loan in the summer, there will be no room for the French-Basque.
Athletic Club should snap him up. Fast.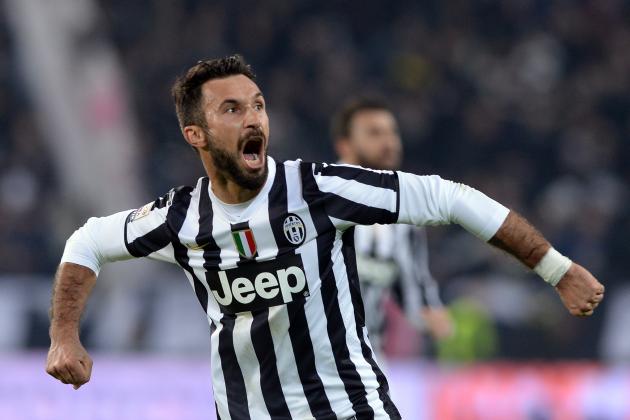 Claudio Villa/Getty Images

Juventus tried to rid themselves of Mirko Vucinic this January, perhaps unfairly, and a complicated swap deal between him and Fredy Guarin looked all set until Erick Thohir pulled the plug.
It leaves the Montenegrin international on the bench, firmly behind Fernando Llorente and Carlos Tevez, while looking over his shoulder at loanee Dani Osvaldo.
Arsenal should have taken him this winter.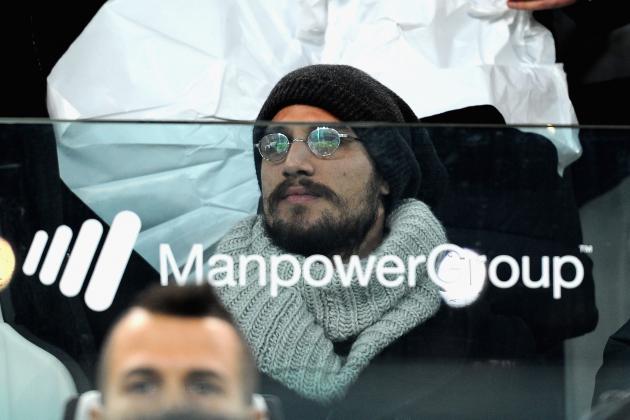 Claudio Villa/Getty Images

It was a gamble and it didn't pay off.
Dani Osvaldo became Southampton's record signing this summer despite arriving with a host of character concerns, but Mauricio Pochettino believed he could get the best out of him—just as he did at Espanyol.
He was wrong. After giving Jose Fonte a black eye in training he's been exiled on loan to Juventus, and he won't be back at St. Mary's Stadium ever again.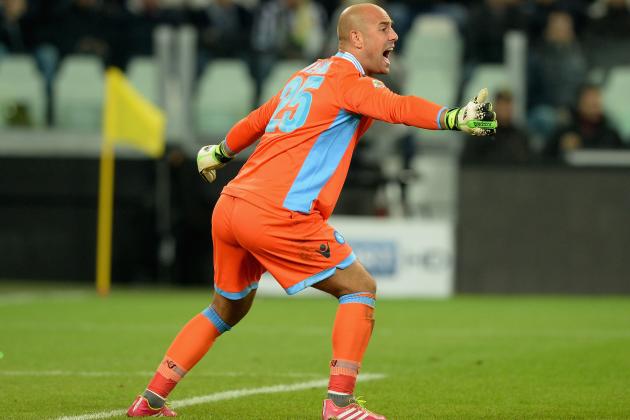 Claudio Villa/Getty Images

The moment Simon Mignolet signed for Liverpool, even the die-hard Pepe Reina fans knew his career at Liverpool was over.
The Spaniard is on loan at Napoli for the season and, even if the Partenopei don't take a permanent option on him, he'll find another home elsewhere.
The Reds' wage bill can't afford to take the strain.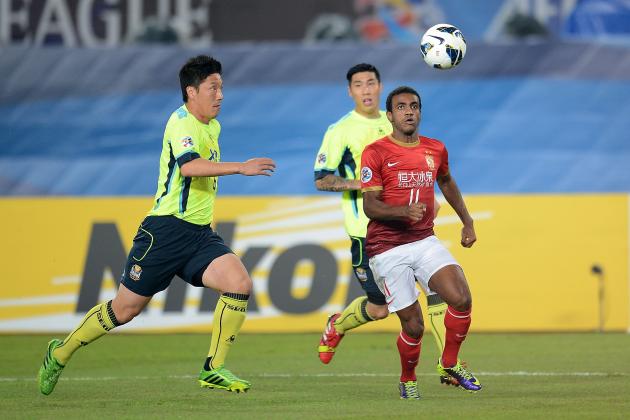 Thananuwat Srirasant/Getty Images

Muriqui could well become the latest piece of Marcello Lippi's Guangzhou Evergrande jigsaw to part ways with the club this summer.
The talented Brazilian forward has admitted he wishes to seek a fresh challenge, per Sports 163 (translated by B/R's Chris Atkins as a fluent speaker), but won't come cheaply to those interested.
A move to the Middle East or Northern Europe beckons for the 27-year-old.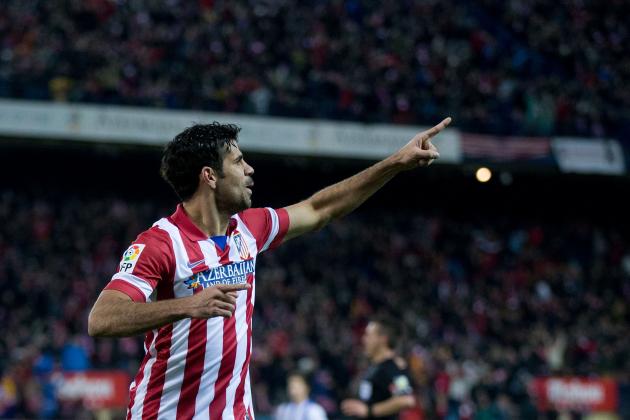 Gonzalo Arroyo Moreno/Getty Images

Atletico Madrid are in a pretty precarious financial and personnel situation, and there is little doubt selling Diego Costa would solve an awful lot of issues in the short term.
The club are swimming in debt and simply have to sell off some of their burgeoning assets to stay afloat, while they'd also love to sign Thibaut Courtois on a permanent deal for £20 million, as per Sky Sports.
It feels like it's Costa or Courtois, and there's a definite precedent for selling star strikers at the Vicente Calderon.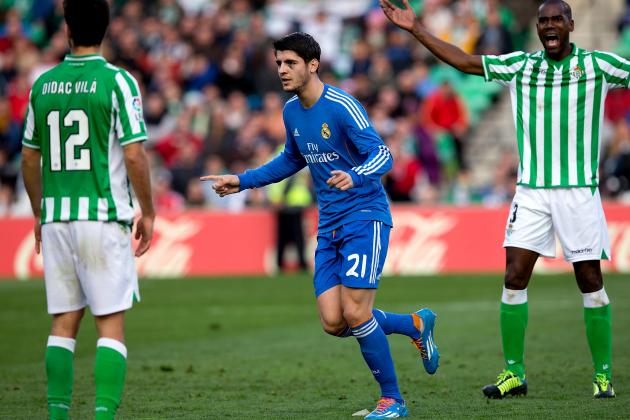 Gonzalo Arroyo Moreno/Getty Images

Alvaro Morata was heavily linked with a loan move to Arsenal this winter, as per The Metro, but Real Madrid refused to let him leave in the end.
Los Blancos have both he and Jese on the verge of the first-team and if Karim Benzema doesn't leave, Morata may well take up that loan possibility.
He showed throughout the European U-21 Championships that he's a slick, skillful finisher.