Olympic Hockey 2014: Breaking Down Top Contenders
Use your ← → (arrow) keys to browse more stories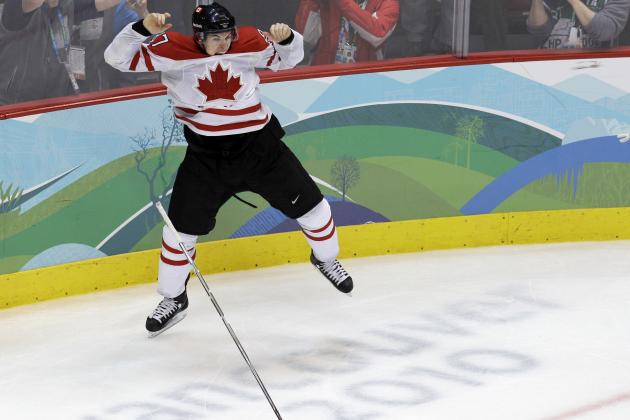 Chris O'Meara/Associated Press

Of all the great Winter Olympic sports, hockey might just be the best. The world's top players converge on a single stage to do battle for bragging rights. It's the World Cup on ice, and it's always, always intense.
Look no further than Canada's gold-medal winning game in overtime against their rivals, the United States, for evidence of that fact. That game was one of the best in Olympic history.
While a team like the Czech Republic could surprise everyone and reach the medal podium, it seems there are five consensus contenders. NBC hockey analyst Pierre McGuire gave his quick analysis of the tournament to Brian Murphy of TwinCities.com:
Will the Russians be able to handle the pressure? Because that was critically important for Canada in 2010 when they defended home ice and won the gold medal. It's not an easy thing to do, especially in an amped-up hockey environment like you're going to see in Sochi.

But I'd like to think that basically you're going to see Canada, Russia, the United States, Sweden and Finland be very, very competitive for those three medals: gold, silver and bronze. But, again, it's going to be amazingly intense.
That's the perfect jumping-off point for the analysis below.
Canada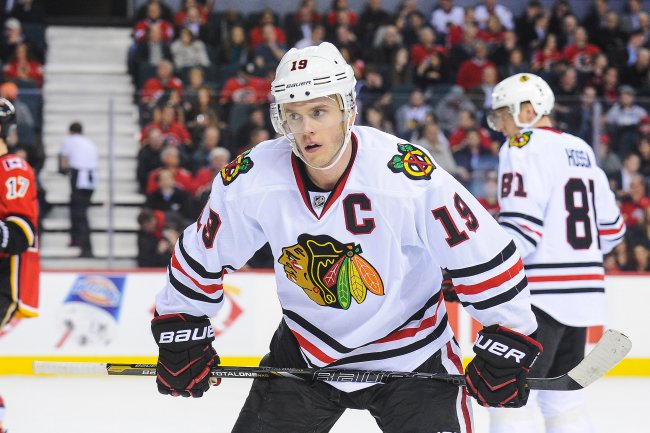 Derek Leung/Getty Images
The Canadians will go into this tournament as the favorites, mostly because they are absolutely stacked. The star power is significant, with players like Sidney Crosby, Steven Stamkos, Jonathan Toews, John Tavares, Rick Nash, Alex Pietrangelo and Shea Weber leading the way, among others.
The defending champs will, of course, have the disadvantage of adjusting to the bigger ice surface—a major advantage for the European teams—but they have the talented forwards and speedy skaters to take advantage of the extra room. Giving players like Crosby or Toews more room to work with is never a bad thing, after all.
Canada's biggest question is in goal, where Roberto Luongo will likely get the nod. Yes, he was solid for Team Canada four years ago, but his inconsistency could also be their demise. Canada will score plenty in this tournament, but can they prevent the goals as well?
Russia
Much like Canada, the Russians are stacked. Unlike Canada, the Russians not only have the benefit of home-ice advantage, but they also are more used to playing on the larger surface.
Alex Ovechkin and Evgeni Malkin are the big stars, but the team also boasts Pavel Datsyuk, Ilya Kovalchuk and Alexander Semin, among others. In Semyon Varlamov and Sergei Bobrovsky, the Russians also can ride the hot hand at goaltender.
Depth is a bit of a question, and handling the pressure in front of their countrymen will be no easy task, but this is a talented, dangerous team.
United States
The United States returns 13 players from the team that reached the gold-medal game four years ago, led by captain Zach Parise. There is talent up and down this roster, from talented forwards like Patrick Kane and Ryan Kesler to defenseman Ryan Suter, who may end up being the team's most important player.
Jonathan Quick is likely to get the nod, but Ryan Miller could be used in a pinch. The United States can't match the overall talent of the Canadians and Russians, but they have no major weaknesses and will be tough to beat if they continue to play a strong, overall team game like they did four years ago.
Sweden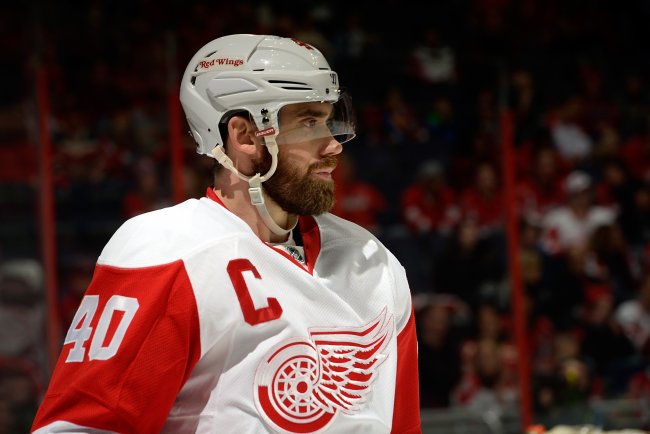 Patrick McDermott/Getty Images
Behind Niklas Backstrom, Alexander Steen, Henrik and Daniel Sedin, Gabriel Landeskog, Daniel Alfredsson and Henrik Zetterberg, the Swedes have a ton of firepower, while goalie Henrik Lundqvist is one of the best in the tournament and defenseman Erik Karlsson is excellent.
Honestly, it would be hardly surprising if the Swedes won this tournament. They are absolutely loaded and will have the luxury of less pressure than will be applied to tournament favorites Russia and Canada. Don't be surprised if they reach the medal stand.
Finland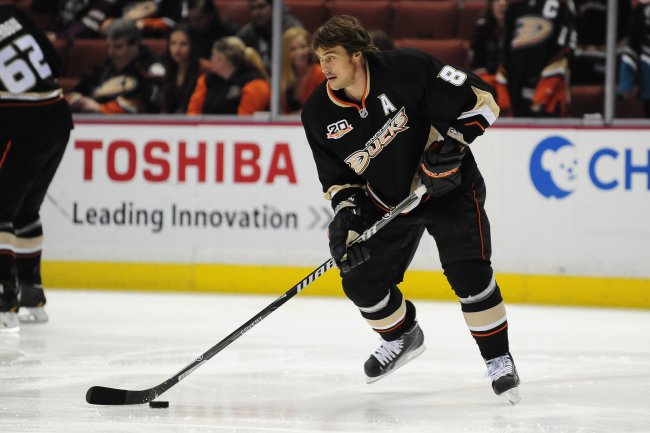 Gus Ruelas/Associated Press
Finland will go as their goalie goes, and thankfully they have three excellent options in that regard in Kari Lehtonen, Antti Niemi and Tuukka Rask. Finland could easily ride one of those keepers to a bronze medal, much like they did in 2008.
This team isn't a one-position wonder, as they have talented forwards in Mikko Koivu, Valtteri Filppula, Jussi and Olli Jokinen, Teemu Selanne, Aleksander Barkov and Mikael Granlund, though they aren't as strong defensively as some of the other teams in the tournament.
But don't sleep on Finland.