Crackle's 2014 Super Bowl Commercial Gives Us the Seinfeld Reunion We've Been Waiting For
February 3, 2014

Brad Penner-USA TODAY Sports
Watching the 2014 Super Bowl was worth it, if only to see Jerry Seinfeld, George Costanza and Newman one more time. 
BuzzFeed posted the commercial that is sure to win the day, featuring the beloved characters who ruled 1990s sitcom television. 
The spot was meant to hype Crackle's third season of Comedians in Cars Getting Coffee, the most recent comedic endeavor for a man who helped create one of the more enjoyable shows to ever hit television. 
If that seems like a great deal of hyperbole, you aren't my kind of people. Really, the only thing better would have been David Puddy showing up with Elaine or Bania coming out to do a few jokes on things you don't have to think about. 
Now, the commercial was meant to merely whet the appetite, because you get more Jerry and George in the full episode on Crackle, where they start off bickering about cinnamon. 
For fans, the content of the commercial was second to the fact that Seinfeld, Jason Alexander and Wayne Knight were once again on the television, reprising their hilarious roles. 
Words will not suffice for how this should make you feel, so: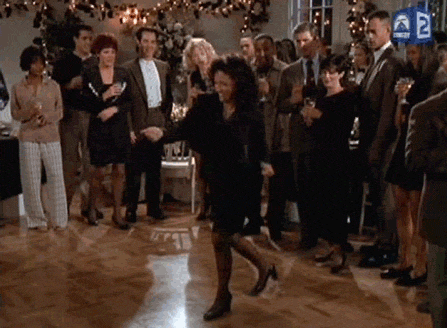 GIF Credit: Giphy
In the posted short version, the two are talking about going to a Super Bowl party at the Wassersteins, who don't appreciate George and his propensity to over-cheer. 
Then the entire discussion is interrupted by Newman, who took time out of fixing Risk games and recycling soda bottles to needle Jerry on the "savory" Wasserstein party. 
He says Danish, but we know he has to be carrying a chocolate babka. 
As Newman departs to party with the Wassersteins, Jerry admits defeat and stays to bicker with George on over-cheering or, we hope, whether Iron Man wore an undergarment under his suit. 
Now if they could bring us back a big salad, we would greatly appreciate it. 
Hit me up on Twitter: