The Seattle Seahawks' vaunted defense has made it tough for the Denver Broncos to get anything going in the first half of Super Bowl XLVIII.
When the Broncos finally began moving the chains, the Seahawks defense came up big.
Denver quarterback Peyton Manning had little time to throw and ended up getting hit as he let go of the ball: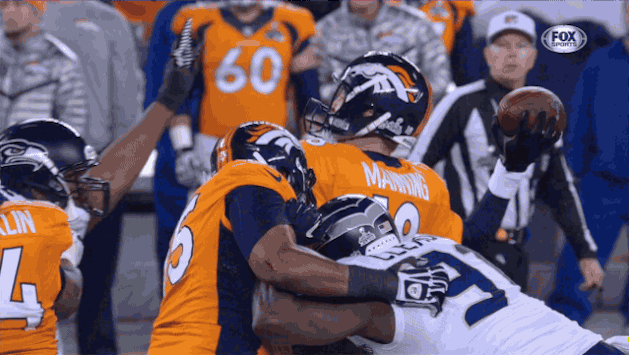 Manning's pass fluttered, and Seattle linebacker Malcolm Smith jumped the route for the easy interception. Smith ran it back 69 yards untouched for the score to extend Seattle's lead.
The pick-six gave the Seahawks a 22-0 advantage late in the second quarter.