Manchester United have always been associated with great wingers.
Players such as David Pegg, John Ashton Jr, Steve Coppell, Cristiano Ronaldo, Ryan Giggs and particularly George Best have become part of the club's identity.
Wingers are attacking and creative, words associated with United's philosophy and mentality.
For years, United searched for "the next George Best." It was as much a search for an idol, as Best was during his 11 years at Old Trafford, as a search for the type of football he inspired, a brand of football based on attacking the opposition with pace and skill—exciting football, entertaining football.
Giggs, like Best a product of the youth system, picked up the baton in the 1990s. He worked in tandem with Lee Sharpe and Andrei Kanchelskis during the early part of his career. Later it was Jesper Blomqvist, Ronaldo, Nani and Antonio Valencia.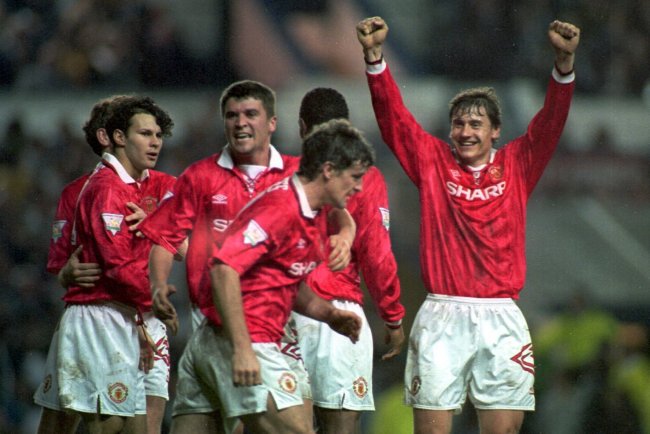 Clive Brunskill/Getty Images
It's such a prominent part of United's history that when they beat Newcastle 3-0 at St James' Park last season, it stood out because Sir Alex Ferguson had done it without any wingers.
Juan Mata's arrival at Old Trafford last week stood out, too.
It was a message of United's ambition. But it also hinted that David Moyes is ready to abandon the legacy of Best and Giggs.
With Robin van Persie and Wayne Rooney in the squad, it's likely Mata will play in a wide role at United.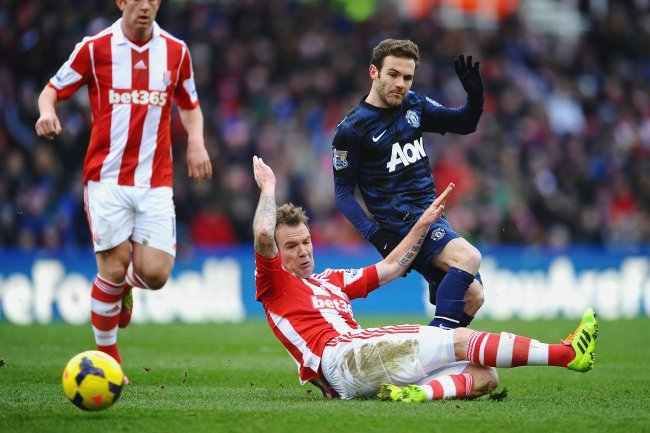 Laurence Griffiths/Getty Images
But he's not a winger in the traditional sense. His attacking threat is based on clever movement and flawless technique rather than pace and trickery.
Adnan Januzaj comes from a similar mould. And the 18-year-old's rise this season means it's possible Mata and Januzaj will fill the wide positions in the new-look team Moyes is trying to build.
Both like to drift inside rather than hug the touchline. And if their boots are covered in chalk, it's just as likely to be from the centre circle as the byline.
Moyes' move away from a team built around traditional wingers will only be an issue if the Red Devils continue to disappoint.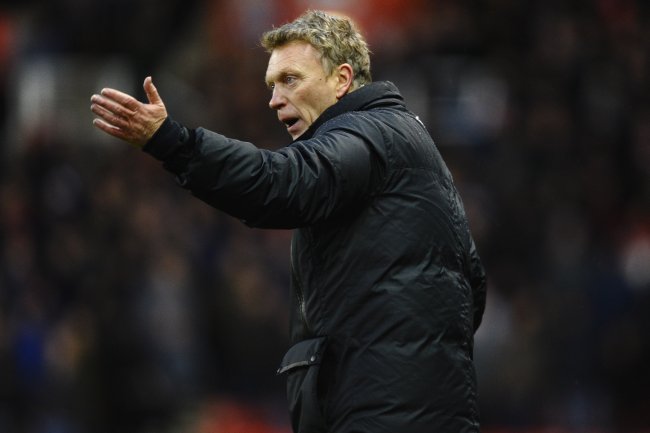 Laurence Griffiths/Getty Images
More than having a history of fielding thrilling wingers, United have a tradition of winning—winning games and winning trophies.
If that stops, and it has this season, then his style of play will come under greater scrutiny.
Lots of supporters could accept losing games in a transitional season if they were losing playing the "United way."
For many years, the "United way" has been playing with width, pace and wingers. But that could all be about to change.