The Seattle Seahawks and Denver Broncos will meet at MetLife Stadium in East Rutherford, N.J., in the biggest sporting event of the year as Super Bowl XLVIII prepares to take the nation by storm.
While it seems an exaggeration at first, this year's edition of the event is set to be the biggest yet. Television ratings will presumably be through the roof, the gambling scene expects to rake in more cash than ever and the advertising realm will once again throw down colossal amounts of cash that would perhaps be better spent elsewhere.
Expect another stellar broadcast as two juggernauts hit the field—with a dash of the unexpected, as last year's blackout in New Orleans showed.
When: Sunday, Feb. 2, at 6:30 p.m. ET
Where: MetLife Stadium, East Rutherford, N.J.
TV: Fox
Live Stream: Fox Sports Go
The Team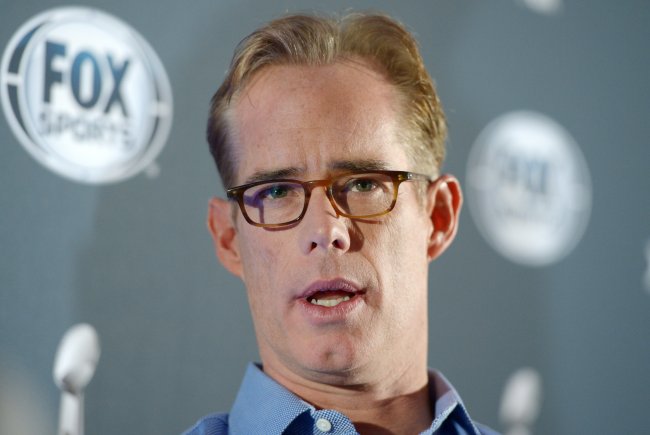 Kirby Lee-USA TODAY Sports
Fox Sports gets the nod to broadcast the Super Bowl this year, and it is sure to be a doozy.
Joe Buck and Troy Aikman will be in the booth, with veterans Pam Oliver and Erin Andrews on the sidelines, with the latter the one who expertly handled the Richard Sherman rant after the NFC Championship.
Buck and Aikman have a long history together and are ready to bring viewers the major storylines, as well as a variety of other details, per Jorge Castillo of The Star-Ledger:
Those are the minute details that could get overlooked during a broadcast in favor of the obvious storylines — such as Sherman's bravado and Peyton Manning's legacy. But in actuality those subjects will be mentioned in passing, if at all, Buck emphasized.
Manning's legacy has been a hot topic all week, as have the questions about his future in the sport should the Broncos emerge victorious. Obviously, Sherman has had his name in lights since teeing off on San Francisco 49ers wideout Michael Crabtree WWE-style after the NFC title game.
Commercials
Of course, the bulk of the attention, especially for those who tune in exclusively for it, will be on the commercials.
As the Wall Street Journal illustrates, the spending on ads will once again continue a jaw-dropping upward trend for the industry:
WSJ #infographic tracks Super Bowl television ad spending by industry during game broadcast since 2000 pic.twitter.com/JGI4o67KUg

— WSJ News Graphics (@WSJGraphics) January 28, 2014
The industry is not holding back. Perhaps chief of all is T-Mobile, leading the way as the company that was lucky enough to land Tim Tebow for a series of commercials:
A plethora of other commercials have already leaked, but what fun is it if they are all spoiled before actually airing?
Weather
The biggest story outside of the game itself and the aforementioned superstars has been the weather, as an outdoor Super Bowl has been quite the polarizing topic.
Well, the controversy can end—as ESPN points out, the weather will be just fine:
A look at tomorrow's #SuperBowlXLVIII weather forecast pic.twitter.com/yaOukueTO0

— ESPN Stats & Info (@ESPNStatsInfo) February 1, 2014
As an added bonus, a light snowfall will not hit until well after the game has concluded, according to Weather.com.
Still, this favorable forecast has not stopped the broadcast team from preparing for the worst, as Sports Illustrated's Richard Deitsch documents:
Fox Sports management said they have spent as much time preparing for potential problems with weather conditions and other contingencies than they have for any broadcast ever. "Last year was a wake-up call to make sure that you at least try to prepare for the unforeseen," said Fox Sports president Eric Shanks. To that end, Fox will have communications with the NFL at all times whether via walkie-talkie radio, phone or some other communication. They also have contingency plans with Fox News should a major story develop.
Thanks to last year's mess with the lights out (which was handled very well), Fox Sports appears to have a plan in place for viewers if there is an unforeseen break in the action.
Outlook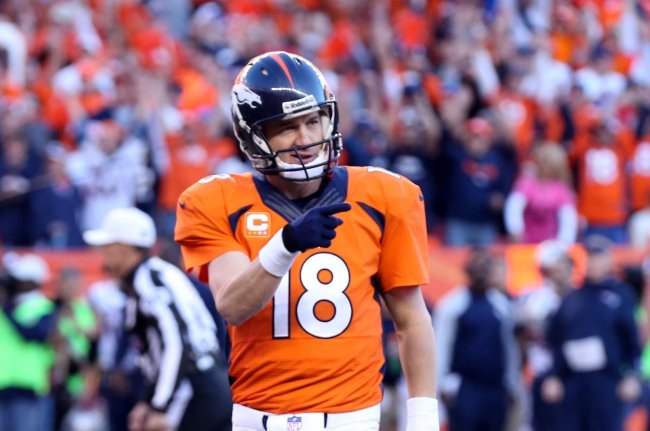 Matthew Emmons-USA TODAY Sports
All signs point to a great experience for viewers, which meshes well with the quality product sure to take the field.
As ESPN's Numbers Never Lie perfectly illustrates, these two evenly matched teams have strengths in total opposite realms:
With Peyton Manning under center and weapons such as Wes Welker, Julius Thomas, Eric Decker and Demaryius Thomas to throw to, this may turn out to be a high-scoring affair—unless the No. 1 pass defense in the league has something to say about it.
Conversely, the Seahawks have a traditional ground game with running back Marshawn Lynch that fits well into the outside conditions, which are typically a big draw for fans.
Regardless of which team comes away with the Lombardi Trophy, there is one surefire winner—the fans.