Shannon Scott Finds Trey McDonald on Pass Through Defender's Legs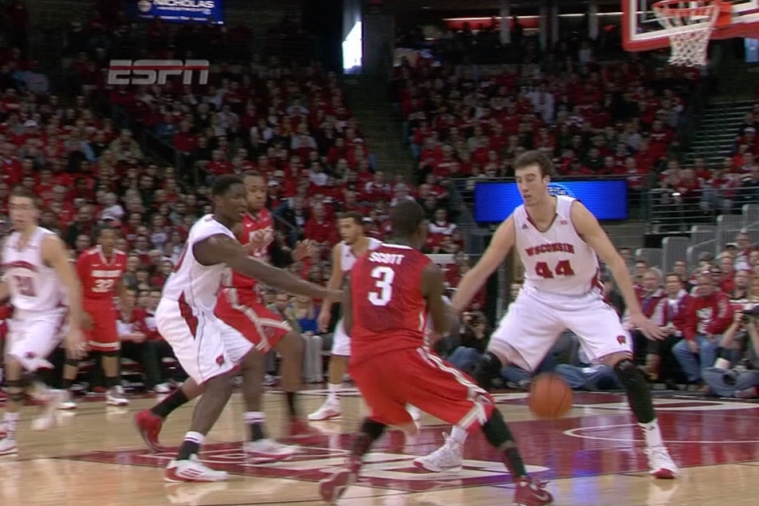 Bleacher Report

The Ohio State Buckeyes had a very big road game against the Wisconsin Badgers, but that didn't keep them from coming up with some creative plays to get to the rim.
Junior guard Shannon Scott decided to get creative on a pass, dishing the ball through Frank Kaminsky's legs to Trey McDonald for the sweet slam dunk.
You can see a GIF of the play below.
The Buckeyes held on for a 59-58 win.