Barcelona's title hopes took a massive hit on Saturday as they fell to Valencia 3-2 at Camp Nou.
After heading into halftime tied 1-1, the hosts fell apart at the back on two second-half goals by Pablo Piatti and Paco Alcacer.
Piatti got Los Che on the board early in the second half in the 48th minute with a header that was lofted over the arms of Victor Valdes from the center of the box.
Barca countered six minutes later by way of a Lionel Messi penalty. It was the first league goal in eight games for the Argentinian marksman.
After EIGHT La Liga games without a goal, Lionel Messi scores from the spot to equalise vs. Valencia.

— Samuel Marsden (@samuelmarsden) February 1, 2014
The penalty was earned by Barcelona when Ricardo Costa's left arm made contact with the ball in the penalty area.
The match-winner came from Alcacer in the 59th minute as he struck a pass from Sofiane Feghouli with his right foot past Valdes.
Throughout the remainder of the second half, the hosts searched for an equalizer, but they could not find one.
As if losing at home weren't bad enough, Jordi Alba was sent off in the 78th minute for his second yellow card.
In the first half, Barcelona got out to a fast start led by Messi and Alexis Sanchez.
It was Sanchez who reaped the benefits of Messi's buildup play as he had quite a few attempts on goal early on.
Sanchez opened the scoring in the seventh minute with a chip that looked more like a pass than a shot, but nevertheless it got the job done, and the hosts were up by a goal.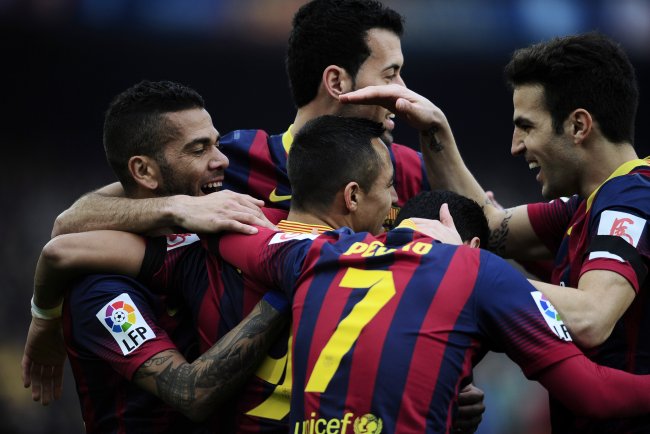 Manu Fernandez/Associated Press
The Chilean came close to scoring again in the 21st minute as his header was denied by a diving Diego Alves in the Valencia net.
Alves made a few more saves throughout the first half, which gave his team confidence to march forward in search of an equalizer.
Los Che got that equalizer in the 44th minute as Dani Parejo netted his second goal of the season after receiving a stellar pass from Sofiane Feghouli.
The visitors were close to tying the game just seven minutes earlier as Ricardo Costa sent a header toward an open goal that bounced just to the right.
With Real Madrid and Atletico Madrid still to play this weekend, Barca could end up in third place if both teams win their respective matches.
FT. Barcelona 2 Valencia 3. Massive. Tmrw Atlético-Real Sociedad and Athletic-Real Madrid.

— Sid Lowe (@sidlowe) February 1, 2014
"It's a long time since we lost here and it comes at a bad time. Valencia made the most of their chances and we couldn't do any more," midfielder Sergio Busquets told reporters, per Reuters' Tim Hanlon.
"We started well and it continued for the first half hour with a lot of chances to score but then Valencia came into it more and we lost our way."
With the victory, Valencia became the first team not named Real Madrid to win at Camp Nou since September 2010 when Hercules defeated the Blaugrana:
Valencia become the first team since Hercules in Sept 2010, other than Madrid, to beat Barcelona at Camp Nou in La Liga. 66 games later.

— Samuel Marsden (@samuelmarsden) February 1, 2014
Key Player Grades
Sofiane Feghouli, M, Valencia: A-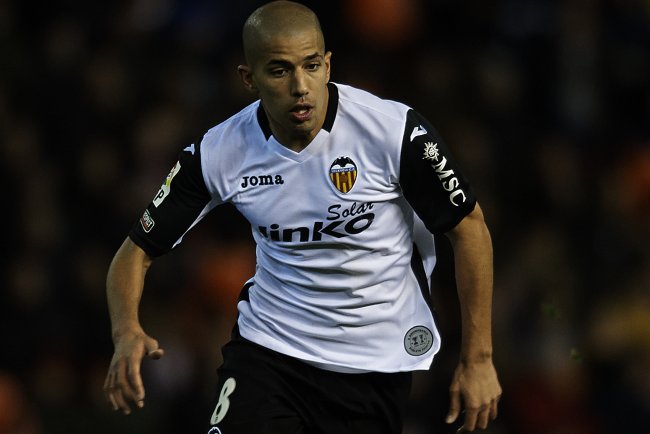 Manuel Queimadelos Alonso/Getty Images
Feghouli was the driving force of the Valencia attack all match long as he recorded two assists in the historic win for Los Che.
The midfielder played a part in the goals scored by Parejo and Alcacer as he tormented the Barcelona back four.
Lionel Messi, F, Barcelona: B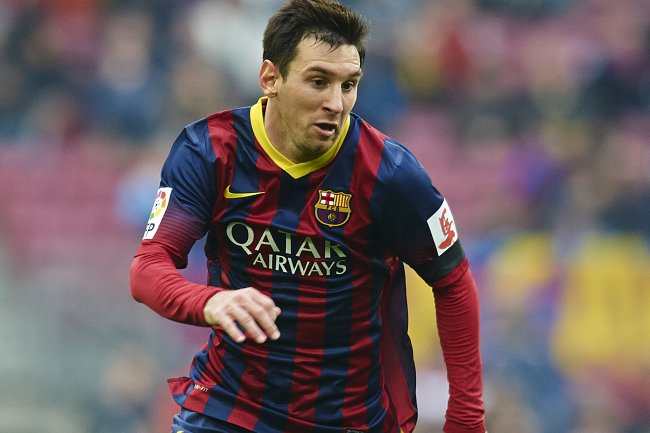 Manuel Queimadelos Alonso/Getty Images
Messi had another strong match for Barca, but when his team needed him the most in the second half, he came up just short of scoring a second equalizer.
He did break his scoring slump in league play, which stood at eight games, and he recorded an assist on the Sanchez goal in the first half.
Diego Alves, GK, Valencia: A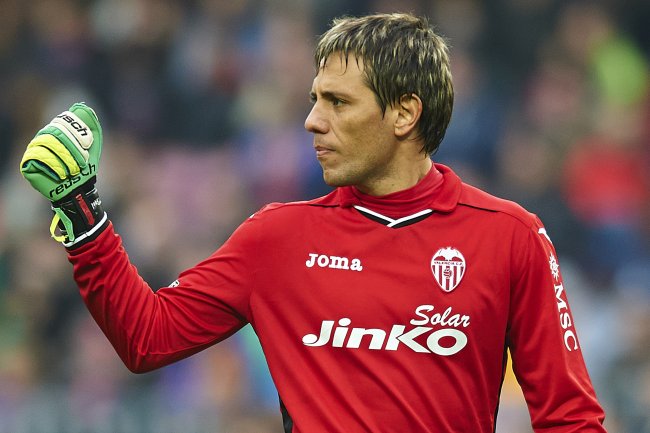 Manuel Queimadelos Alonso/Getty Images
Diego Alves was the star of the Valencia defense on Saturday with three saves and numerous other disruptions to the Barcelona attack.
The biggest save of the day for Alves came in the 21st minute when he soared across goal to deny Sanchez of his second goal through a header.
What's Next?
Barcelona will host Real Sociedad in the semifinals of the Copa del Rey on Wednesday before they visit Sevilla in league play on Sunday. Valencia's next match will come on Saturday at home against Real Betis in La Liga.
Follow Joe on Twitter, @JTansey90.