Top 5 players Who Could be Drafted No. 1 Overall in Your 2009 Fantasy Football Draft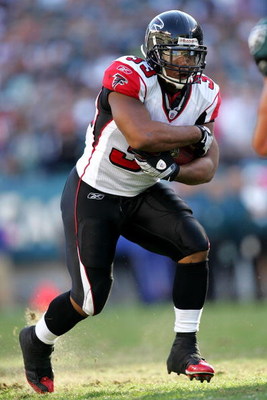 The smell of football is almost in the air. For many football fanatics, the dog days of summer before training camp starts are filled with watching the 2008 season replay on NFL network.
Now is also the time to start doing research for your fantasy football 2009 draft. If you hold the No. 1 pick here are a few options you may have with your first pick. The top five are....
No. 5 Maurice Jones Drew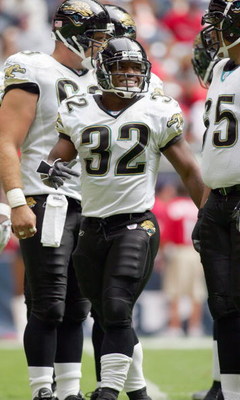 The little bowling ball finally has the backfield all to himself. He should do a fine job, and I think could be this year's Michael Turner.
The coaches want him on the field more, so he will have a chance to improve on his 12 TDs in 2008. MJD has the potential to get 2,000 total yards and 20 TDs in 2009.
No. 4 Drew Brees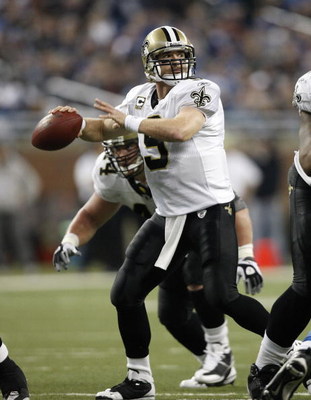 Not many fantasy owners have the guts to take a QB No. 1 overall, but Brees needs to be considered. Nobody but Dan Marino has thrown for more yards in a three-year period than Brees from 2006-08. There is no reason to think that this will not continue.
He also has 88 TDs to go with those yards. For those questioning this selection, check back at your leagues past winners—more than likely they had a top QB. Start your team off with the best fantasy QB, then fill in the other positions when the run on QBs start.
No. 3 Michael Turner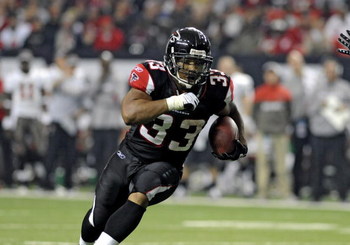 Can he improve on his 2008 season, or did the first full season as a starter take a toll on his body?
The Falcons have all the tools in place, but it's hard to think that he'll get as many carries in 2009, and Jarius Norwood is an underrated back who who will steal some touches.
Take him for the high upside and the fall could be pretty steep—leaving you kicking yourself all season long.
No. 2 Larry Fitzgerald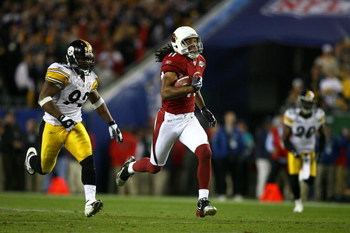 Larry Fitzgerald, no question, is the top WR in the NFL. (Yes you can win a fantasy league title with a top WR and serviceable RBs.) His work ethic is second to none and still has a chip on his shoulder from the Super Bowl loss.
Did you see him in the Pro Bowl? Hes a monster and will reward you with some monster games in 2009. He will be the first WR off the board in all league formats. If you are in a PPR league, he is a must have!
No. 1 Adrian Peterson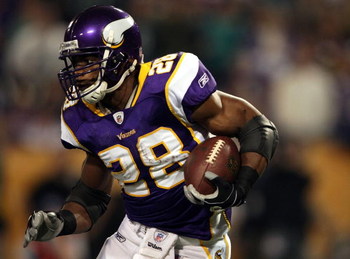 Adrian "All Day" Peterson had a strong 2008 season with 10 games over 100 yards and three over 160 yards. Add 10 TDs to that and you have a great candidate for the 2009 No. 1 pick.
The Vikings have one of the best offensive lines and a great defense. The down side to all of this are the questions at QB (how confident are they really in their QBs if they flirted with Favre in the offseason?), WR, and Chester Taylor still cutting into some carries.
AP should be a no-brainer if you hold the No. 1 pick. From all the talk this off season and the questions about AP, he may even slip to you at No. 2. Regardless, he should be the best player in this year's fantasy football draft.
Keep Reading