The NFL will announce 2013's Most Valuable Player the night before Super Bowl XLVIII between the Denver Broncos and Seattle Seahawks.
On paper, the award seems to be a lopsided affair after Denver quarterback Peyton Manning blew away the competition this season and broke numerous records along the way.
Still, other players certainly deserve the attention and are in the spotlight as contenders for the award, too. Just like Manning, they had stellar years and were able to lift their teams to new heights in the process.
LeSean McCoy, RB, Philadelphia Eagles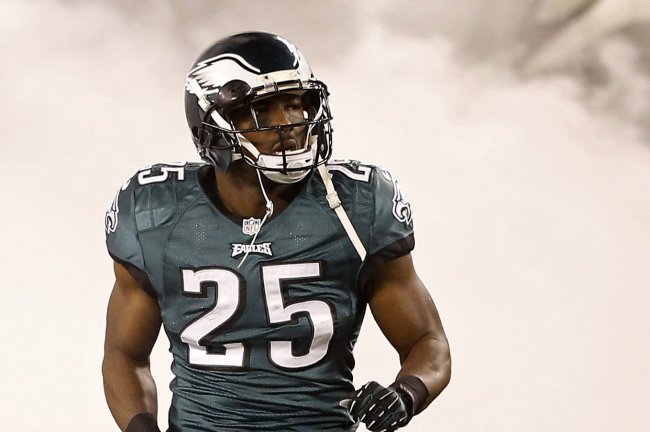 Geoff Burke-USA TODAY Sports
Philadelphia Eagles running back LeSean McCoy was certainly a beneficiary of new coach Chip Kelly's offense, but "Shady" has been running wild on defenses for years.
The 2013 season was especially epic for McCoy thanks to his 1,607 rushing yards, 539 receiving yards and 11 total touchdowns.
McCoy was also dominant before even being touched, as well as in the fourth quarter and overtime, as ESPN illustrates:
For @Hart_throb02: LeSean McCoy's 1121 rush yards before contact this season were 278 more than any other player (Matt Forte).

— ESPN Stats & Info (@ESPNStatsInfo) January 15, 2014
For @LESander_III: Matt Ryan led the league w/ 1478 passing yds in 4th Q/OT. LeSean McCoy's 441 rushing yds in the 4th/OT led the league.

— ESPN Stats & Info (@ESPNStatsInfo) January 15, 2014
Shady by no means meant as much to his team as Manning, but the NFL's best running back certainly deserves at least some recognition as a candidate for the award.
Tom Brady, QB, New England Patriots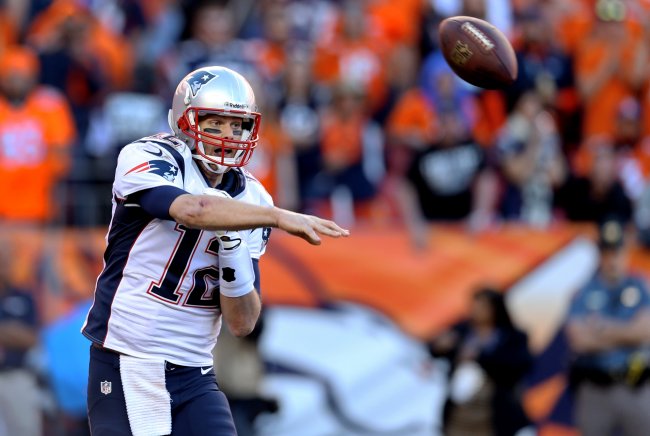 Mark J. Rebilas-USA TODAY Sports
Despite missing a crew in 2012 that consisted of Rob Gronkowski, Aaron Hernandez, Wes Welker, Brandon Lloyd and Danny Woodhead, New England Patriots quarterback Tom Brady still did quite well for himself this season.
With a new-look unit in place and Gronkowski only healthy for a few games, Brady threw for 4,343 yards and 25 scores, and the Patriots again went 12-4 to make the postseason.
Bleacher Report's Mike Freeman put it best way back in October:
It is the lack of talent on that offense that makes what Brady is doing so remarkable. It's also why he's the MVP of the NFL season thus far. Go back through history and tell me a quarterback who has done more with less. I know there are some. Dan Marino wasn't exactly throwing to Jerry Rice.

There just aren't that many who have seen the kind of turnover Brady has at his skill positions—and still started 5-1. What Brady is doing is almost uncharted territory. We have rarely seen anything like this.
This nugget is important because it perfectly encapsulates why Brady remained a contender for the award all season despite the massive amount of adversity he had to overcome. Manning is surely the MVP in 2013, but in most years, this one would go to Brady.
Peyton Manning, QB, Denver Broncos
Kirby Lee-USA TODAY Sports
Manning has led his team to the Super Bowl this year, but the focal point of this award is the regular season, where the legendary signal-caller could not be stopped.
Manning broke the single-season record for touchdown passes (55), passing yards (5,477) and the most games with four or more touchdowns passes (9). Also, the Broncos, as a team, set the single-season record for most points scored (606).
As Andrew Mason of the Broncos' website and CBS Sports' Adam Schein illustrate, the MVP award belongs to Manning:
Seriously, if you cast your ballot for someone other than Peyton Manning as MVP, you ought to have your vote revoked on grounds of idiocy.

— Andrew Mason (@MaseDenver) December 29, 2013
Peyton Manning should get all 50 votes for league MVP.

— Adam Schein (@AdamSchein) December 29, 2013
At the age of 37, with four neck surgeries under his belt and with his second team, Manning just recorded the greatest season by a quarterback in NFL history. Nobody deserves the award more.