Five 2009 Seventh-Round Skill Position Players Who Could Make a Difference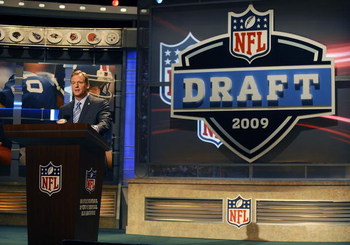 Every football season brings about numerous storylines. Some of the more intriguing stories are those regarding rookies molding into playmakers.
Occasionally within this select group of greenhorns, there are one or two rookies who were taken in the last round that make a significant impact in the National Football League.
The following list is comprised of five 2009 seventh round offensive skill position players who could most certainly make a creditable mark in the NFL.
Chris Ogbonnaya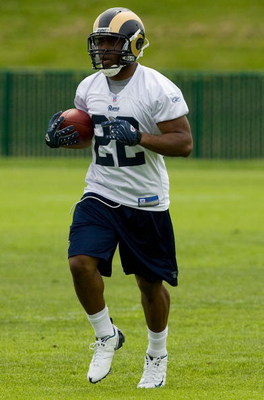 No. 211 | St. Louis Rams (Texas)
While his numbers at the University of Texas were not celebrated, Chris Ogbonnaya came on late in his career.
Despite Ogbonnaya splitting limited carries with a few backs and quarterback Colt McCoy, and in a pass-first offense, his style of play was very commendable. His best game was against the Longhorns' best competition.
Against Oklahoma, Ogbonnaya had 127 yards rushing on 15 carries.
With only 140 carries for 597 yards rushing in his career, you would expect the St. Louis Rams drafting of him to be based largely on other things, mainly upside.
Upside Ogbonnaya has. He has a nice frame (6'0", 220), he hails from a prestigious program with a string of good running backs, he is very bright (four-time first-team Academic All-Big 12 honoree), and has versatility (switched from WR to RB several times).
If Ogbonnaya can learn and grow beneath Steven Jackson, he will most certainly blossom into an athlete who can perform on a regular basis. He definitely has a lot of gas left in the tank.
Demetrius Byrd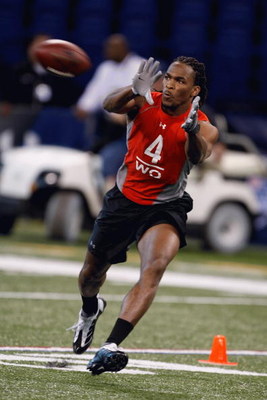 No. 224 | San Diego Chargers (LSU)
Demetrius Byrd is another player who has a lot of football left to play.
Byrd was involved in a very serious car accident several days prior to the NFL draft, which left scouts, coaches and general managers at stand still.
He was expected to go early on day two, but fell to round seven.
Byrd played one lone year of high school football, yet still received an offer to play at Florida International University.
He opted for Pearl River Community College where he earned first-team All-American Junior College honors in his second year.
From PRCC, he joined Les Miles' program at Louisiana State University.
Byrd was a solid starter and their go-to receiver for LSU in 2007 (35, 621, 7).
His 2008 campaign was less impressive, grabbing only 37 passes, four for touchdowns, with 513 yards receiving.
If Byrd's car accident ultimately proves irrelevant, his drafting in round 7 would be considered a steal for the Chargers, a team desperate for help at the WR position.
An aging Chris Chambers and an inconsistent Vincent Jackson could both eventually pave way to Byrd, if he keeps up the commitment he has shown the media and the franchise that drafted him.
Manuel Johnson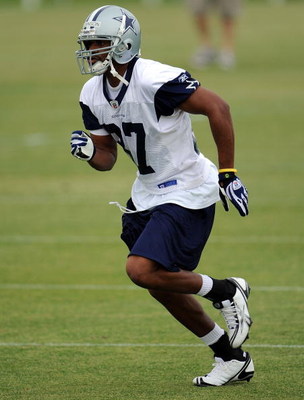 No. 229 | Dallas Cowboys (Oklahoma)
Manuel Johnson was seriously hampered by injuries his senior season as a Sooner.
Many view Johnson as a system product; another cliche Big 12 receiver who won't mold into anything within the National Football League.
Johnson is small for a receiver, but has good quickness and speed.
NFL.com had Manuel Johnson with better hands than his counterpart in Juaquin Iglesias (drafted 99th overall).
If Johnson can overcome any lingering pain from his dislocated elbow (suffered against Kansas in 2008), and stay as motivated as he was to return from said injury, he will be fine in Dallas.
At the receiver spot, there are a lot of young talents on the Cowboys roster. Johnson definitely has a chance at sticking to the wall if he keeps throwing himself at it.
Julian Edelman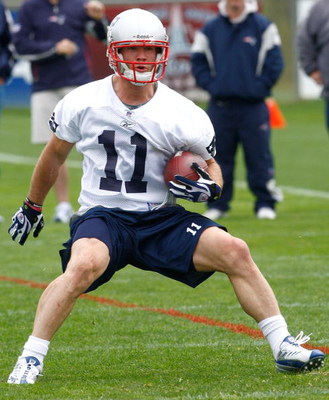 No. 232 | New England Patriots (Kent State)
When looked at in a Patriots' uniform, it's very difficult not to think Wes Welker. Although Welker primarily played WR in college, Edelman was Kent State's starting quarterback.
Edelman set a school record with over 3,100 offensive yards, and 26 touchdowns (13 passing, 13 rushing) his senior season.
Joshua Cribbs was the last Golden Flash quarterback, and he had to make the transition to skill position and punt returner to earn a spot on an NFL team.
One would agree Edelman needs to take a similar approach in order to succeed in the National Football League.
Edelman is listed as a wide receiver on the official Patriots roster, but has also lined up at several special teams positions.
With the signing of Joey Galloway, the Patriots' receiver core is stacked. Edelman could often line up as a fourth receiver, opposite or inside Welker, Randy Moss and Galloway.
It wouldn't be impossible to see Edelman line up at quarterback in the Wildcat formation either, as well as punt returner.
Whatever the case, Edelman is sure to make an impact in the NFL.
Sammie Stroughter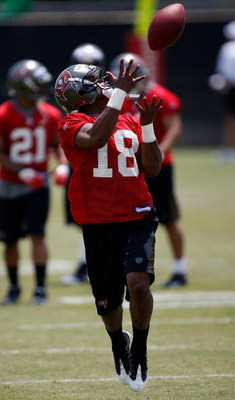 No. 233 | Tampa Bay Buccaneers (Oregon State)
It is an absolute conundrum that Sammie Stroughter fell to the seventh round.
Stroughter was extremely impressive during his time at Oregon State. He amassed 1,293 yards receiving on 74 catches with five touchdowns in 2006.
In 2007, while disputing depression and a lacerated kidney, Stroughter managed to accumulate 15 catches for 262 yards and two touchdowns in the only two games he played. He would eventually receive a redshirt through the NCAA for the 2007 season.
To prove his talent and willpower, Stroughter came back very strong in 2008.
His seven touchdowns on 70 receptions and 1,040 receiving yards was good enough for first-team All-Pac 10.
Stroughter has been viewed as being problematic, but he has a great work ethic, and is very versatile (Stroughter returned three punts for touchdowns in 2007).
Stroughter may contribute early in the return game, or could develop into a serious number one receiver for the Buccaneers. Only time will tell.
Keep Reading