Premier League Player Power Rankings: Aguero Enters, Giroud Rises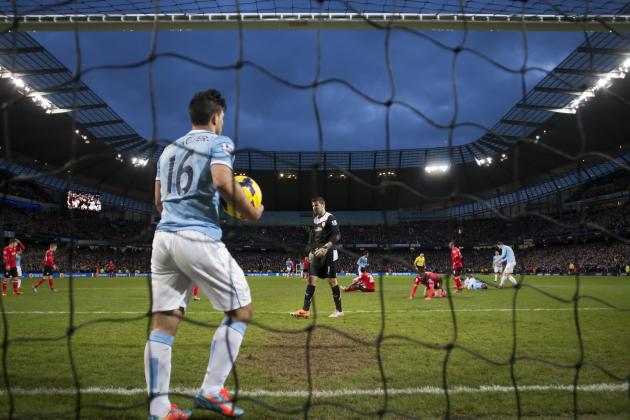 Jon Super/Associated Press

Welcome to the latest edition of our Premier League player power rankings!
A host of Everton players drop out due to injury or poor performance, but we've got several new additions thanks to an action-packed slate of midweek top-flight football.
Who made our top 10 this week? Read on to find out!
All statistics via WhoScored.com.
Begin Slideshow

»
Laurence Griffiths/Getty Images

Dropping Out
Yohan Cabaye leaves us permanently; he's signed for Paris Saint-Germain in a high-profile January deal. Willian and Wojciech Szczesny also drop after their teams disappointed in midweek.
Szczesny is unfortunate to drop out.
Honourable Mentions
Adam Johnson is desperately unlucky to miss out on our selection after three straight weeks of brilliance. John Terry, too, has been consistently brilliant.
David Silva has been great since returning, Santi Cazorla is in goalscoring form and Adam Lallana continued his excellence on Tuesday.
Christian Benteke has had a scintillating January and has scored three in three.
Matt Dunham/Associated Press

Last Week: N/A
Differential: New!
Sergio Aguero was substituted after 45 minutes at White Hart Lane, feeling his troublesome calf in a long sprint.
For that first half, though, he was nothing short of dominant: He hit the post early on, scored a wonderful poked effort on the stretch and saw a powerful header superbly saved by Hugo Lloris.
Manchester City fans will hope his strain isn't too hefty with the Champions League coming up.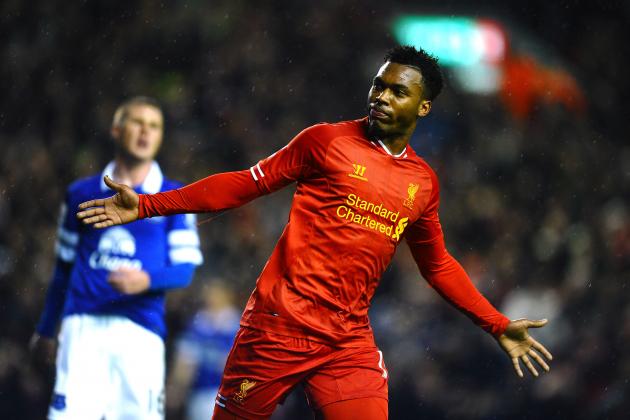 Laurence Griffiths/Getty Images

Last Week: N/A
Differential: New!
Since Daniel Sturridge returned from injury, he hasn't stopped scoring.
He grabbed a goal and an assist in 24 minutes against Stoke City, scored one against Aston Villa the following week and narrowly missed out on a hat-trick against Everton in the derby midweek.
It was an electric performance against the Toffees regardless of the missed penalty.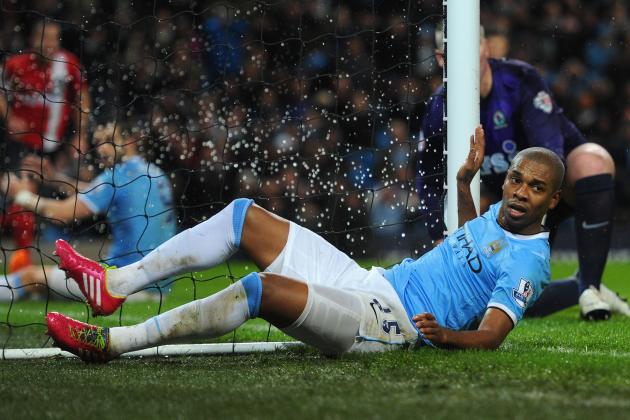 Stu Forster/Getty Images

Last Week: N/A
Differential: New!
Fernandinho is really blossoming at Manchester City, and his performance at White Hart Lane was another excellent one.
He registered six tackles and grabbed an assist, but most impressive of all are his old Shakhtar Donetsk surges forward, breaking through vertically and sending the defence into disarray.
What a player, and in fantastic form too!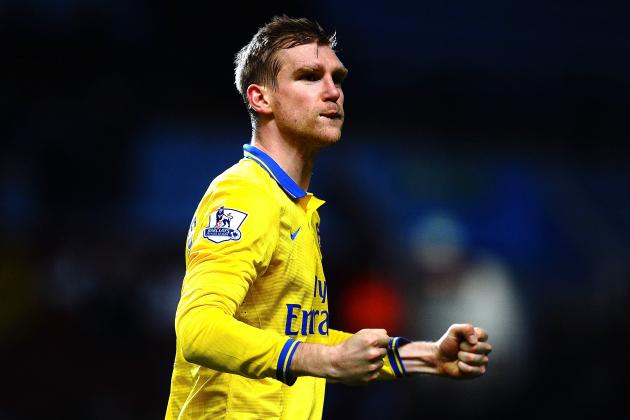 Laurence Griffiths/Getty Images

Last Week: 5
Differential: -2
Per Mertesacker had a tough time containing Southampton on Tuesday.
He and Laurent Koscielny have grown used to smooth rides in the Premier League, but the movement of Adam Lallana and enthusiasm of Sam Gallagher gave the duo a tough time.
In the end, Arsenal were lucky to escape with a point.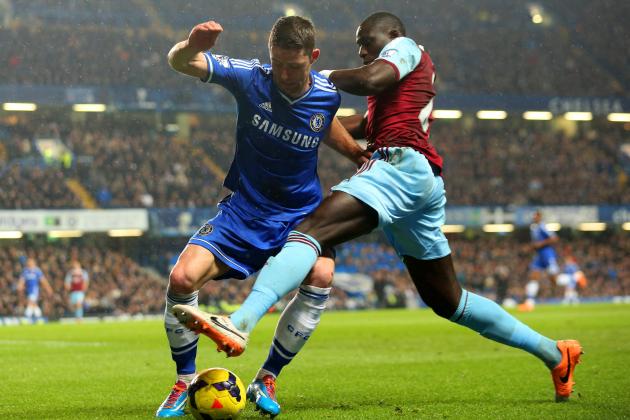 Ian Walton/Getty Images

Last Week: 8
Differential: +2
Gary Cahill didn't have loads to do on Wednesday night. Chelsea threw the kitchen sink at West Ham.
He was heavily involved in possession as the Blues eased their way to a 72 percent share, but largely sat back as his teammates pelted the Hammers' goal.
Clean sheets are always nice, though. Right, Gary?
Jamie McDonald/Getty Images

Last Week: 7
Differential: +2
Pablo Zabaleta put in one of his usual superb showings against Tottenham Hotspur, with the one blemish on his record being a free-kick conceded that wasn't really a free-kick.
Other than that, it was typical Zabaleta, steaming forward to help the attack and staying solid in defence. The attackers stole the show, and with Spurs ailing late on, the Argentine had little to do.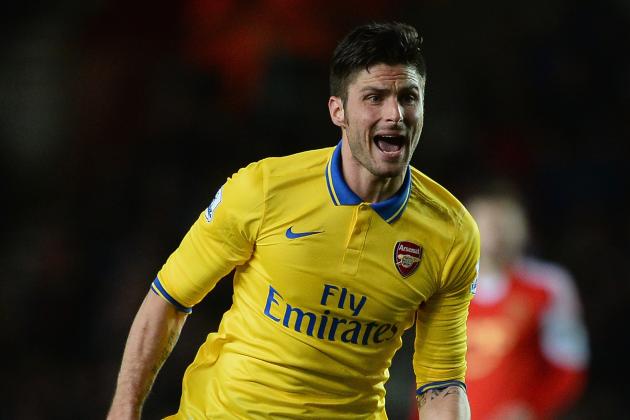 Mike Hewitt/Getty Images

Last Week: 6
Differential: +2
Olivier Giroud capped off a strong January with another goal at St. Mary's Stadium on Tuesday night.
His finish, a delightful back-heeled strike after a low Bacary Sagna cross, was typical Giroud. He thrives at the near post, and his last-minute movements are very tough to deal with as a central defender.
He moves up, but we feel he's a little fortunate to do so.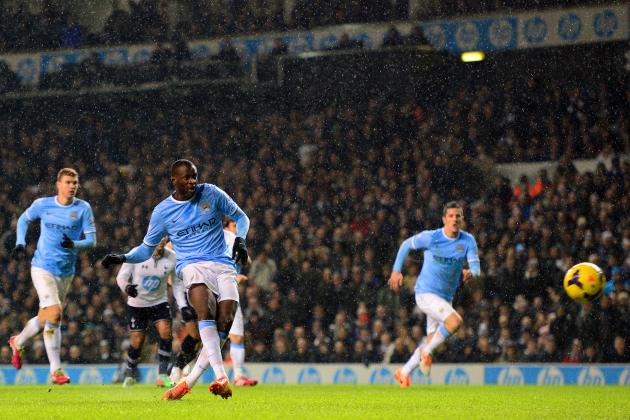 Jamie McDonald/Getty Images

Last Week: 3
Differential: None
Yaya Toure continued his stunning Premier League season by netting from the spot during Manchester City's rout of Tottenham Hotspur.
He wasn't fantastic overall, spraying a few odd passes across the pitch, but he kept up his record and retains a high place in our rankings.
That's 12 goals in the Premier League already. Olivier Giroud has 10!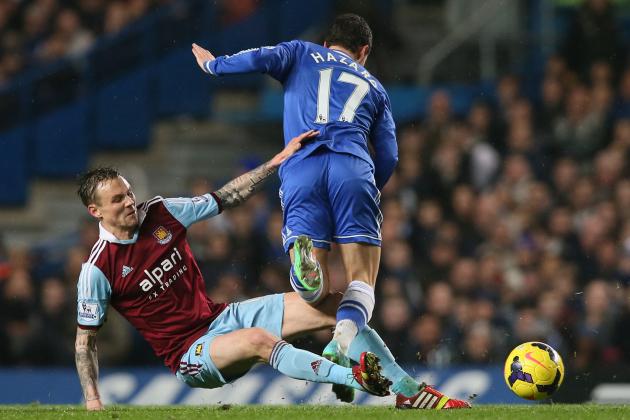 Alastair Grant/Associated Press

Last Week: 2
Differential: None
Eden Hazard tried and tried, he huffed and puffed, but the West Ham wall just wouldn't come down.
The Belgian took six shots and completed three take-ons, but a stubborn Hammers defence held on. He's been Jose Mourinho's go-to guy in the final third of late, but he couldn't come up trumps this time around.
It's always tough when you're defending against a team so deep, so he doesn't suffer in our rankings.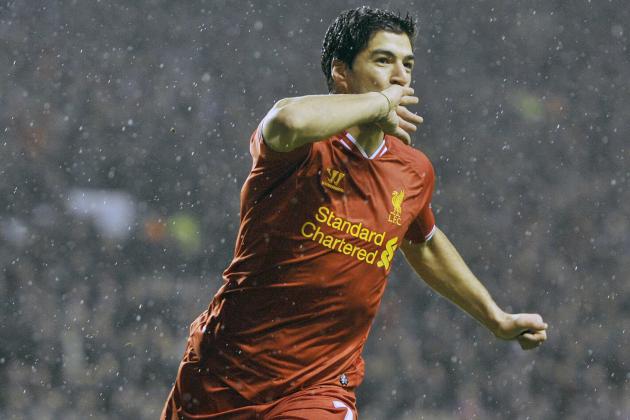 Clint Hughes/Associated Press

Last Week: 1
Differential: None
For a little while, Luis Suarez was worried he wasn't going to get on the scoresheet during Liverpool's rout of Everton on Tuesday.
After giving Daniel Sturridge a real dressing-down for not passing him the ball in space, he notched himself a goal of his own to complete the 4-0 win.
He stays top of our rankings for yet another week!