Glenn Maxwell's Run Out of Joe Root in Australia vs. England T20 was Outstanding
January 31, 2014

Screengrab
Australia took control of the second T20 against England in Melbourne courtesy of an outstanding performance in the field, and no example of that was better than Glenn Maxwell's run and throw to run out Joe Root.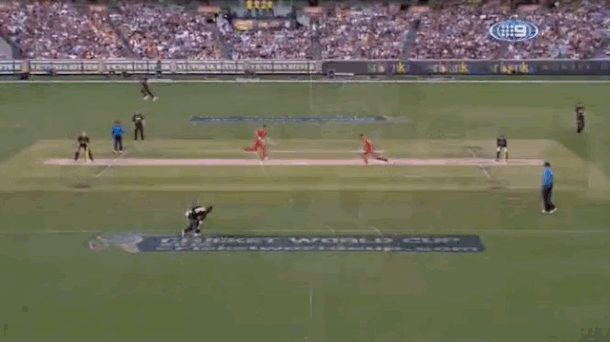 GIF
The Australian picked up a ball and threw at the stumps while in mid-air. 
Root, expecting a very easy second run, suddenly found himself short of his ground.
England stumbled to 130-9 from their 20 overs, with no batsman managing a significant score.