WWE started its new pay-per-view year off with a bang at the 2014 edition of the Royal Rumble, and the results have the WWE Universe in a chaotic frenzy of rage and disbelief.
Championships changed hands, a Match of the Year candidate was had and the Rumble itself was a solid show—until the controversial finish.
Much of the controversy stems from the fact many thought that extremely over superstar Daniel Bryan would be a surprise entrant in the main event, which he would win and go on to headline WrestleMania XXX.
It turns out that was 100 percent wrong, and the predictable ending saw Batista emerge victorious. WWE legend Mick Foley led the charge on Twitter:
Does @WWE actually hate their own audience? I've never been so disgusted with a PPV.

— Mick Foley (@realmickfoley) January 27, 2014
Yikes. Believe it or not, the pay-per-view was a solid show all things considered, and there are a few important things fans can glean from the results.
2014 Royal Rumble Results

| | | |
| --- | --- | --- |
| Match | Stipulation/ Title | Winner |
| 30-Man Royal Rumble Match | Over-the-top-rope Battle Royal | Batista |
| Randy Orton vs. John Cena | WWE World Heavyweight Championship | Randy Orton |
| Big Show vs. Brock Lesnar | n/a | Brock Lesnar |
| Daniel Bryan vs. Bray Wyatt | n/a | Bray Wyatt |
| Cody Rhodes and Goldust vs. The New Age Outlaws | Kickoff match for WWE Tag Team Championships | New Age Outlaws |
WWE.com
John Cena vs. Randy Orton is Finally Over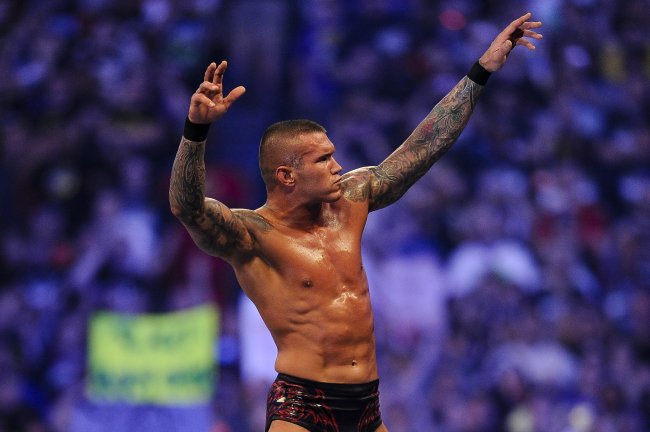 Paul Abell/Associated Press
Well, maybe.
At first glance, the stale feud between John Cena and Randy Orton has finally run its course. After yet another attack on Cena's father and other tried and true formulas that about put the WWE Universe to sleep, the two had their fight at the Royal Rumble, and it turned out quite well.
Excited for a potential Wyatt vs. Cena match at WM XXX?
Replays say otherwise, considering the considerable heat both men were subjected to, but WWE's creative team did these two no favors in terms of booking.
The veterans used smart tactics in the match to play off the heat from the crowd to put on a good show, but the real story is Bray Wyatt's interference, which cost Cena his chance at the title.
The subsequent violent attack by Wyatt on Cena after the match appears to send Orton on his way to deal with Batista, while Cena is removed from the title program for a feud with Wyatt that should culminate in a match at WrestleMania XXX.
Not bad.
Roman Reigns is the Next Big Thing
WWE just hand-picked Roman Reigns as their next big superstar.
There was no more dominant force in the rumble than Reigns, who entered the bout at No. 15 and was the last man standing in the ring with the eventual winner, Batista.
On his violent path, Reigns broke Kane's record of 11 eliminations with 12. Even better, two of those eliminations were his fellow members of The Shield, Dean Ambrose and Seth Rollins (who entered at No. 2 and was one of the match's pleasant surprises).
It speaks volumes about Reigns' future that he was chosen for this role. While he is still a bit too green to win a Rumble and headline WrestleMania, it is clear Reigns is about to break free of his shackles known as The Shield and abruptly rise to the top.
The WWE Universe May Be at a Tipping Point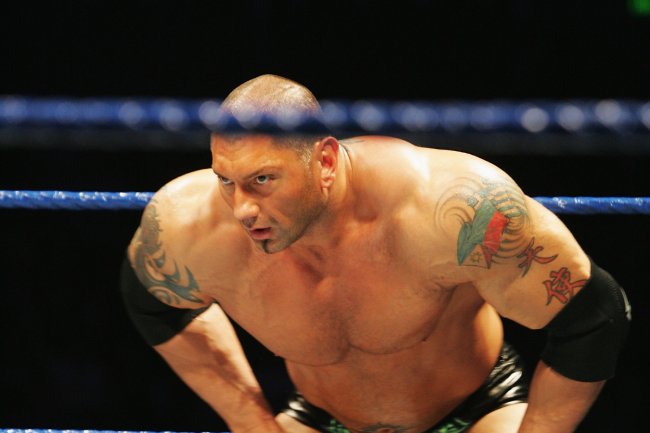 Gaye Gerard/Getty Images
WWE picked an extremely bad time to commit perhaps the biggest booking gaffe in the past 15 or more years with the WWE Network on the horizon.
It made loads of sense for Bryan to enter the Rumble and win it after he had spent some time in other feuds away from the main event scene. Instead, WWE fans were treated with the winner being Batista, which beforehand had seemed far too obvious with the hype around his turn.
Was Royal Rumble worth the purchase?
Rather than Bryan in the Rumble, spots were given to JBL, El Torito and even Kevin Nash—cue the conspiracy theorists who believe Triple H is just putting over friends!
Batista's win highlights a bigger problem, as it extends the formula WWE has in place, where the company brings in big name part-time talents such as The Rock and Brock Lesnar to take up major slots on their biggest show of the year to nab casual buys—while the talent who are on the road more than 300 days a year get pushed down the card.
To be fair, this has to play out. Fans are far from knowing what the final destination for Bryan is, but he took to Twitter after the event to explain why he was absent from the big match:
Sorry guys, the machine wanted me nowhere near the Royal Rumble match. But I thank everyone for their support. YOU are the #YESMovement

— Daniel Bryan (@WWEDanielBryan) January 27, 2014
The way the Royal Rumble was booked did its job and generated plenty of heat, but it was a heat that was borderline too much—the kind that does not encourage fans to tune into Raw to see what happens next, but a heat that causes fans to tune out entirely.
WWE is at a crossroads in terms of it not wanting fans to dictate the product too much, but eventually something will have to give, as Bryan and CM Punk wrote on Twitter:
They try to keep US down and away from the top spots, but they can't ignore the reactions forever. Keep voicing your opinions. #YESMovement

— Daniel Bryan (@WWEDanielBryan) January 27, 2014
Thanks for all the support. Keep being you guys, it's pretty cool.

— Coach (@CMPunk) January 27, 2014
Until everything plays out, the WWE is generating plenty of publicity for itself with its biggest event on the horizon—for better or worse.