The Top 10 Hitting Seasons in Mets History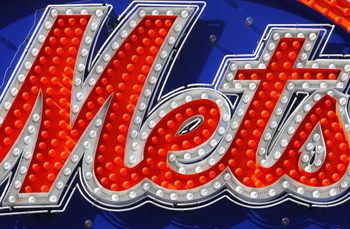 This slide show will rank the best hitting seasons in Mets history.
Similar to the previous article, which listed the best pitching seasons, a player will only be ranked once.
When you think of Mets history, pitching is usually a dominant theme.
But the Mets have had their share of outstanding hitting seasons, which is why it was difficult to rank these seasons. I would say that any of the top five ranked players could just as easily be No. 1.
Now on to the list...
10. Robin Ventura, 1999
.301, 88 runs, 32 HR, 120 RBI, 38 doubles
Nicknamed Batman, the former first round pick joined the Mets in 1999 with a nice resume, including five gold gloves, postseason experience, and the knack to hit with the bases full.
Though all three of his seasons with the Mets were productive, the first season was undoubtedly the best. Ventura took advantage of driving in Olerud and Piazza to the tune of 120 RBI, the third highest total in Mets history.
The Mets traded him to the Yankees for David Justice after the 2001 season.
9. Lance Johnson, 1996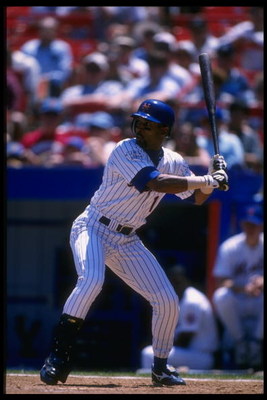 .333, 117 runs, 9 HR, 69 RBI, 50 SB, 31 doubles, 21 triples, 227 hits
Lance enjoyed the best season of his career with the Mets, which was also his lone All-Star appearance.
Lance's batting average and runs total were high enough to currently rank him fifth in Mets history. His hit and triple totals are the highest in team's history.
Despite this excellent season, the Mets traded him the next season, with Mark Clark, and Manny Alexander, for Brian McRae, Mel Rojas, and Turk Wendell.
8. Jose Reyes, 2006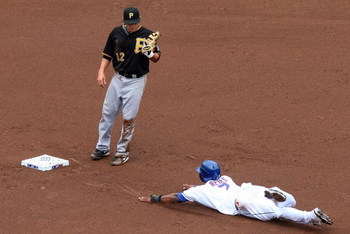 .300, 122 runs, 19 HR, 81 RBI, 64 SB, 30 doubles, 17 triples, 194 hits
Reyes' runs, triples, and stolen base totals are the third highest in team history, and his hit total is fifth.
Reyes has blossomed into one of the most exciting players in baseball, and will be pivotal in resurrecting the current lineup.
7. Mike Piazza, 1999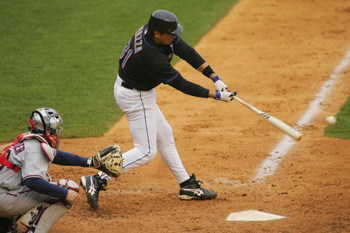 .303, 100 runs, 40 HR, 124 RBI
When the Mets traded for Piazza in 1998, it reestablished them as a force to be reckoned with in the National League.
In his first full season with the Mets, Piazza tied his career home run and RBI records, and finished seventh on the MVP ballot. The Mets lost to the Braves in the NLCS...thank you, Kenny Rogers.
Piazza wrapped up his Hall of Fame career by playing with San Diego and Oakland. His next stop should be Cooperstown.
6. Edgardo Alfonzo, 1999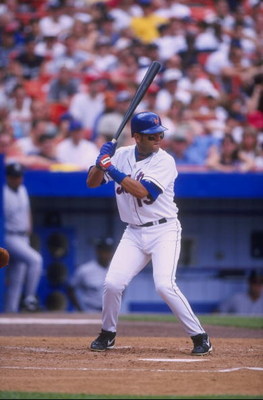 .304, 123 runs, 27 HR, 108 RBI, 41 doubles
By 1999, Alfonzo established himself as one of the top second basemen in the league, at the age of 25.
Hitting second in the lineup, and with a .385 OBP, Alfonzo broke the Mets record in runs scored (currently 2nd highest) in a season. He is also seventh in doubles.
Alfonzo is the third player from the 1999 season, which may go down as the Mets' best lineup ever. Especially when you include Olerud, who just missed a spot on this list.
Alfonzo continued putting up impressive numbers for the Mets until he signed with the Giants prior to the 2003 season.
He last played in 2006.
5. Carlos Beltran, 2006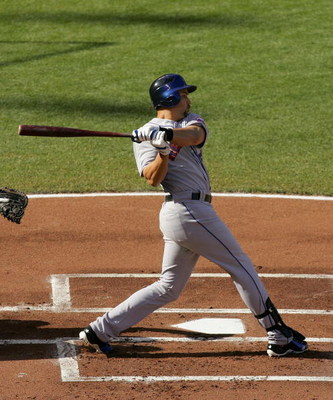 .275, 127 runs, 41 HR, 116 RBI, 18 SB, 38 doubles
Carlos Beltran has justified his lucrative contract, which was criticized by many. With the Mets, he has transformed into one of the best all-around players.
Probably due to his personality, Beltran remains one of the most underrated players, even by Met fans.
In 2006, Beltran had a bounce-back season, which placed him fourth in the MVP ballot.
Beltran's OBS percentage (.982) is good enough for fifth in team history, and his runs batted in ties for sixth in Mets history.
His home run total ties him with Todd Hundley for first, and his runs scored is the highest in team history.
Carlos Beltran started this year as an MVP candidate.
4. Darryl Strawberry, 1987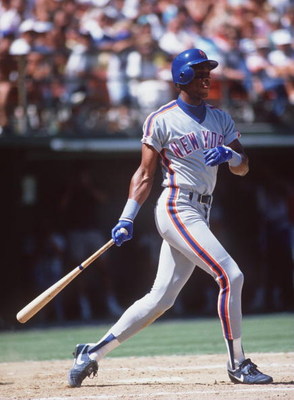 .284, 108 runs, 39 HR, 104 RBI, 36 SB, 32 doubles, .398 OBP, .583 SLG
By the age of 25, Strawberry was a Rookie of the Year winner, three time All-Star, and had over 100 home runs.
In '87, Strawberry took it up a notch when he joined the 30/30 club, and finished sixth on the MVP ballot.
His slugging percentage is fifth on the Mets' list, and he is fourth on the home run list (he hit 39 hr twice).
Darryl's next season was just short of matching '87, and was good enough for him to be voted runner-up on the MVP ballot (robbery).
Strawberry continued to be the premier slugger in the NL, and left the Mets in 1990 to with the Dodgers, along with his buddy, Eric Davis.
3. Bernard Gilkey, 1996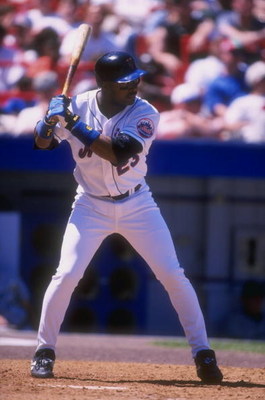 .317, 108 runs, 30 HR, 117 RBI, 17 SB, 44 doubles, .393 OBP, .562 slg
Gilkey shocked the world in 1996, when he compiled these outstanding numbers in nearly every batting category.
Gilkey's run and RBI totals are 11th and 4th, respectively, in club history. His 44 doubles are still the highest amount compiled by any Met.
Getting Gilkey only cost them Erik Hiljus, Eric Ludwick (Ryan's brother), and Yudith Orozio.
Even though he had a career season in 1996, he was traded to Arizona in '98, with Nelson Figueroa, for Willie Blair and Jorge Fabregas.
2. Howard Johnson, 1989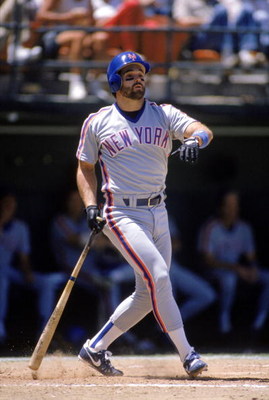 .287, 104 runs, 36 HR, 101 RBI, 41 SB, 41 doubles, .559 SLG
The 1989 and 1991 stats were relatively close, but I went with the season where Hojo had a higher batting average (.259 in '91).
It's probably just me, but I forgot how many productive years Hojo had in him.
Unfortunately, I remember him mostly as a poor defensive player who didn't hit in the clutch.
But in 1989, he finished fifth on the MVP ballot.
Hojo played with the Mets through the 1993 season, and then signed with the Rockies as a free agent.
1. David Wright, 2008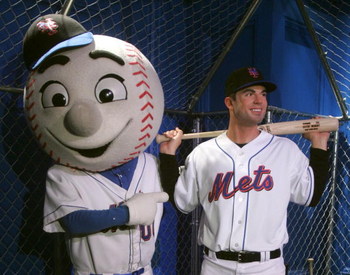 .302, 115 runs, 33 HR, 124 RBI, 15 SB, 42 doubles, .390 OBP
And the winner is...David Wright's 2008 season.
Wright's 2007 and 2008 stats were very close, and both would have been ranked as the best, but I decided to go with the higher RBI total, rather than the higher stolen base total.
Not to be premature, especially following Strawberry and Gooden's career, Met fans are watching a Hall of Fame career blossom in front of their eyes.
We have not been able to say that so far.
Honorable Mention:
Cleon Jones, 1969
Tommie Agee, 1970
Gary Carter, 1985
Todd Hundley, 1996
John Olerud, 1999
Carlos Delgado, 2008
Keep Reading

New York Mets: Like this team?