Wives and Girlfriends of the 2014 Super Bowl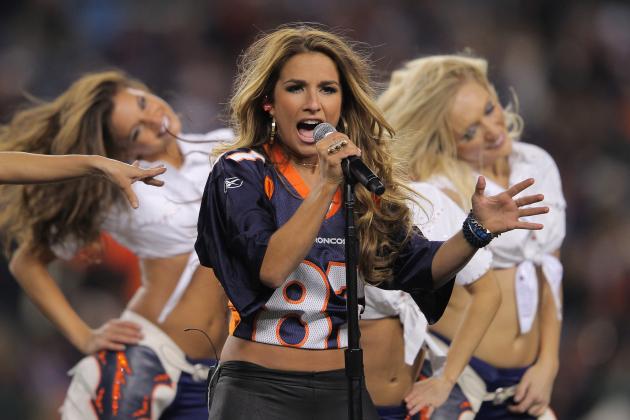 Doug Pensinger/Getty Images

Super Bowl XLVIII is gearing up to be an all-time classic matchup; it not only features the two most dominant teams of the 2013-14 NFL season, but it also includes an array of intriguing matchups that should have any real football fan salivating.
Denver Broncos quarterback Peyton Manning, an all-time great, will attempt to punctuate his legacy with a second ring by attacking a Seattle Seahawks secondary that's led by the headline-grabbing cornerback, Richard Sherman.
A young Seahawks team that deploys a fearsome pass rush and is filled with rising offensive stars like QB Russell Wilson and oft-injured free-agent acquisition Percy Harvin, against Manning, Wes Welker, Champ Bailey and a Broncos defense that struggled for much of this season but is playing well at the right time.
However, the intriguing matchups aren't limited to the action on the field. The AFC and NFC champs are also bringing a high level of competition off of it.
Super Bowl XLVIII is a clash of legends against what could become the next generation of NFL superstars—a fact illustrated aptly by the wives and girlfriends of the men in uniform. And, as you would expect, there is no shortage of beauties who look more than ready to share the spotlight.
Begin Slideshow

»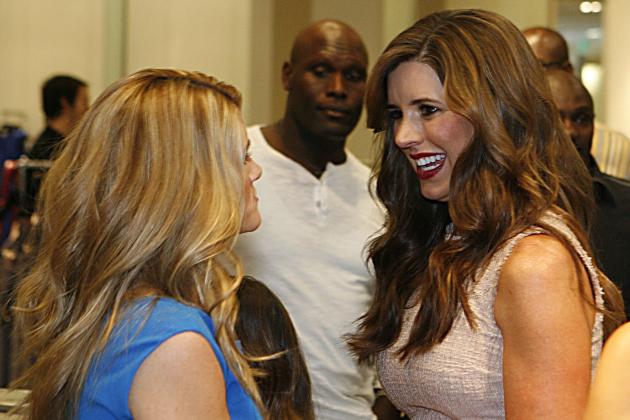 Brian Spurlock-USA TODAY Sports

Wife Of: Peyton Manning, Denver Broncos
Ashley Manning is the wife of Broncos quarterback Peyton Manning. The couple have been married since 2001 and have two children, twins Marshall and Mosley, who were born in 2011.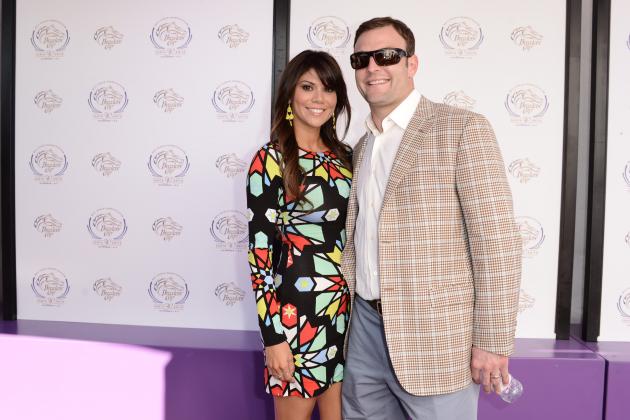 Dan Steinberg/Associated Press

Wife Of: Wes Welker, Denver Broncos
Anna Burns is the wife of Broncos wide receiver Wes Welker. Burns was Miss Hooters International 2005. She found herself in a little hot water last January for sounding off on retired Ravens linebacker Ray Lewis.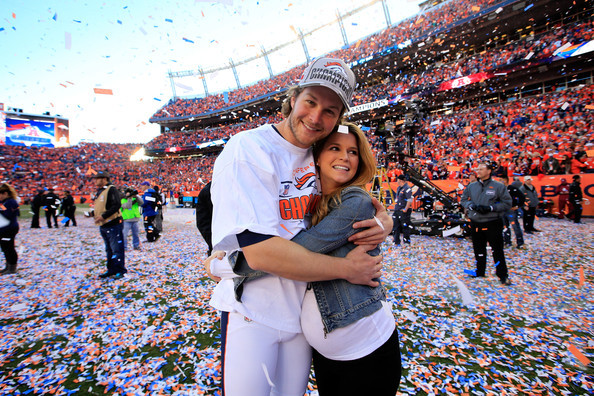 Jamie Squire/Getty Images North America

Wife Of: Britton Colquitt, Denver Broncos
Nikki Hairrell Colquitt is the pregnant wife of Broncos punter Britton Colquitt. The couple met in college—she attended Memphis, and he played for Tennessee—when Nikki was dared by one of her friends to kiss him in a gravel parking lot.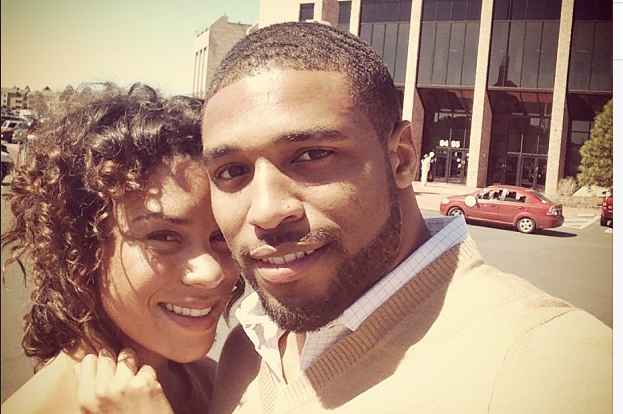 Instagram

Wife Of: Wesley Woodyard, Denver Broncos
Veronica Whitehead is the wife of Broncos linebacker Wesley Woodyard. The couple were married during offseason in 2013 and are currently expecting their first child. Apparently, Woodyard was so busy with football that the only part of the wedding planning he was involved in was the food tasting.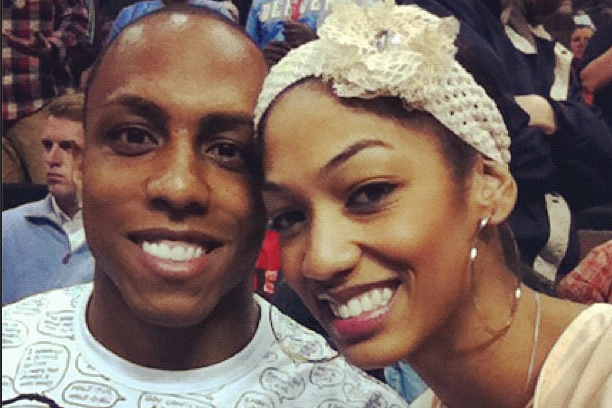 Instagram

Wife Of: Andre Caldwell, Denver Broncos
Niche Caldwell is the wife of Broncos wide receiver Andre Caldwell. The couple recently welcomed their first child. According to her Twitter bio, Niche is an actress/model/writer, yoga junkie, professional shopper and a graduate of the University of Florida.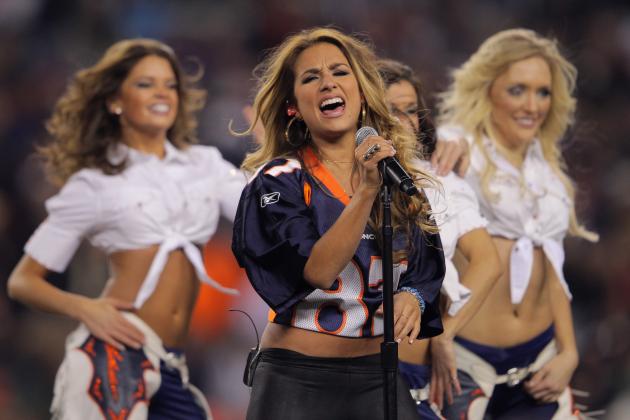 Doug Pensinger/Getty Images

Wife Of: Eric Decker, Denver Broncos
Country singer Jessie James is married to Broncos wide receiver Eric Decker and is currently pregnant with the couple's first child. The couple recently was featured in a very weird "sexy pregnant" photo spread in GQ.
Ronald Martinez/Getty Images

Girlfriend Of: Mitch Unrein, Denver Broncos
Corey Cogdell is the girlfriend of Broncos defensive tackle Mitch Unrein, who isn't the only athlete in this relationship. Cogdell is an American Olympian who took bronze in trap shooting at the 2008 Summer Olympics.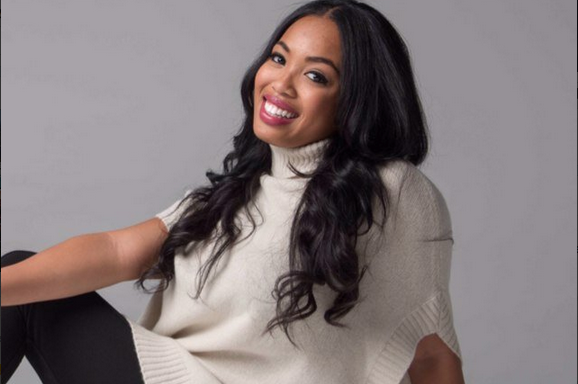 Twitter

Wife Of: Chris Harris, Denver Broncos
Leah Anatalya Harris is the wife of Broncos cornerback Chris Harris. The couple were college sweethearts at the University of Kansas and are very active in the Big Brothers Big Sisters of Colorado organization in Denver. Chris Harris suffered a torn ACL in the AFC Divisional Playoffs against the San Diego Chargers, and will miss the Super Bowl.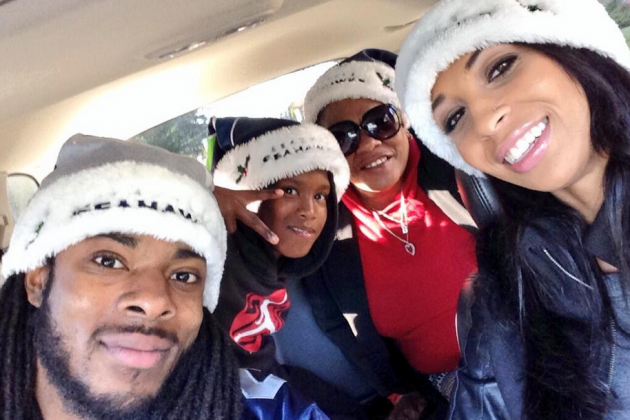 Twitter

Girlfriend Of: Richard Sherman, Seattle Seahawks
Ashley Lillian Moss is the girlfriend of Seahawks superstar cornerback Richard Sherman. It's unclear how long the couple have been together, but considering they spent the holidays together, it's likely pretty serious.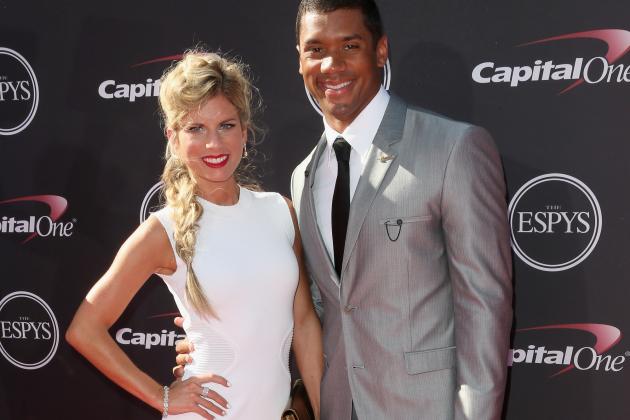 Frederick M. Brown/Getty Images

Wife Of: Russell Wilson, Seattle Seahawks
Ashton Wilson is the lovely wife of Seahawks quarterback Russell Wilson. She is probably most famous for being the most excited person ever to sit next to someone who was just drafted into the NFL.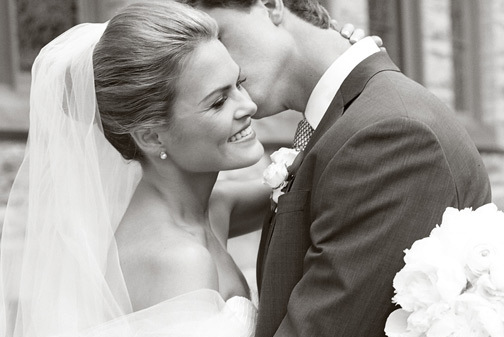 mnbride.com

Wife Of: Steven Hauschka, Seattle Seahawks
Lindsey Jones is the wife of Seahawks place-kicker Steven Hauschka. The couple met while attending Middlebury College and married in summer 2011, not long after Jones completed her law degree at Boston College. Hauschka has played for both the Broncos and the Seahawks in his career.
Twitter

Girlfriend Of: Earl Thomas, Seattle Seahawks
Nina Baham Heisser is the longtime love of Seahawks safety Earl Thomas. Although Thomas has yet to put a ring on it, Heisser gave birth to the couple's first child, Kaleigh Rose Thomas, in Sept. 2012.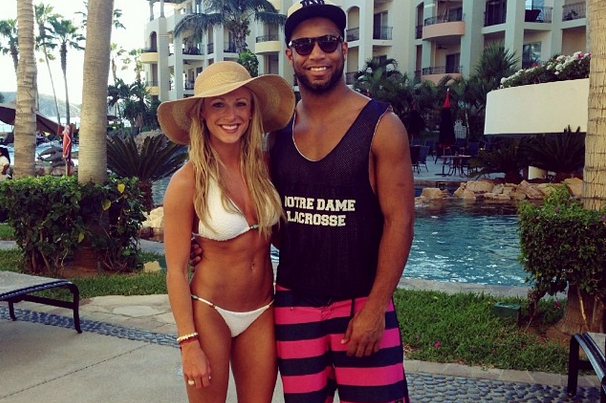 Instagram

Girlfriend Of: Golden Tate, Seattle Seahawks
Elise Pollard is the girlfriend of Seahawks wide receiver Golden Tate. She's a business developer in the Seattle area.