Bayern Munich have been tipped to test Arsenal's alleged interest in Julian Draxler by stepping up their pursuit of the player.
Jan Aage Fjortoft, the former Swindon, Middlesbrough and Sheffield United striker, has spoken honestly about Draxler's options. The current Sky Germany pundit claims Arsenal could face major competition for the 20-year-old, especially if Toni Kroos fails to agree a new contract:
Question is! What will Bayern do?I have said all the time they won't sit still. If they let Kroos go in summer, they need a replacement 1/2

— Jan Aage Fjortoft (@JanAageFjortoft) January 26, 2014
Always thought Bayern would be main contender for Arsenal concerning Draxler. Draxler for Kroos? Wenger will be key. His relation to him 2/2

— Jan Aage Fjortoft (@JanAageFjortoft) January 26, 2014
Metro reports Kroos will soon become the subject of a bid from Manchester United, a story made all the more plausible after David Moyes was spotted alongside the player's agent, per Fjortoft:
David Moyes came to Gladbach with Sascha Breese, right hand of Volker Struth, owner of "SportsTotal".They look after Tony Kroos #MUFC 1/2

— Jan Aage Fjortoft (@JanAageFjortoft) January 25, 2014
Considering Draxler's profile, Arsenal would be lucky to sign the youngster without battling against other clubs.
Bayern are known for plucking the Bundesliga's top talents away from rivals—as recently highlighted with their transfers for Mario Gotze and Robert Lewandowski—suggesting Draxler could be the next player to move across Germany.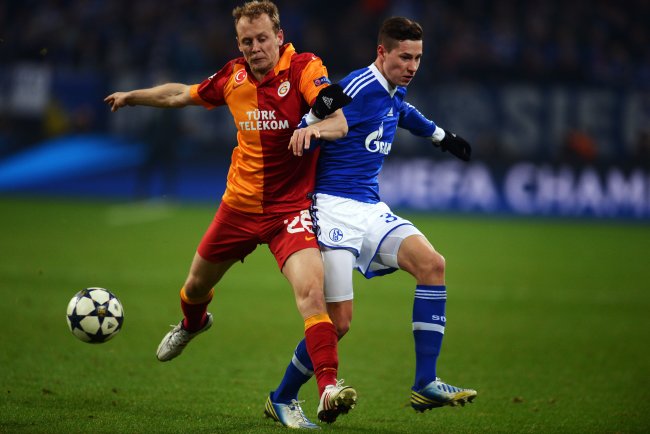 Lars Baron/Getty Images
Who will Julian Draxler play for next season?
Draxler's composed dribbling, excellent passing skills and powerful style of play make him an excellent replacement for Kroos. The versatile Schalke midfielder is comfortable across the attacking midfield line and can make a real difference with his shooting from long range.
He has scored five goals and provided four assists in 20 appearances this season, per WhoScored.com. Draxler's name has been feverishly linked with Arsenal since the end of last season, but Wenger recently poured scorn on reports of a January move, saying the potential transfer is an "illusion," per ESPN.
Lukas Podolski was alleged to be part of a £35 million bid from the Gunners, reported by Samuel Stevens of The Independent, but Raphael Honigstein of BT Sport sees this package as unlikely:
And by the way: very hard to see Podolski ever agreeing a move to Schalke. #Köln #fanatic

— Raphael Honigstein (@honigstein) January 26, 2014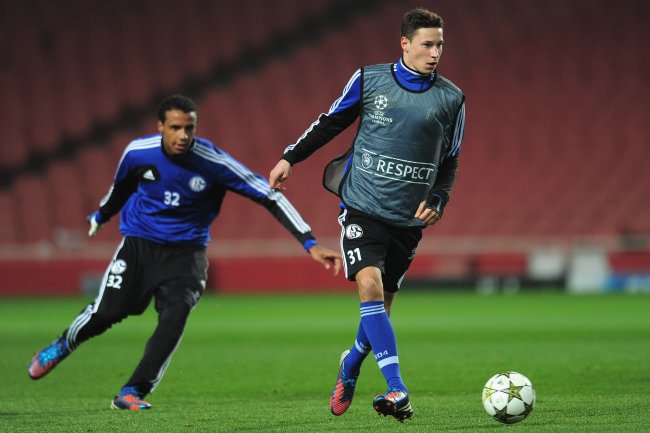 Shaun Botterill/Getty Images
Schalke sporting director Horst Heldt knows the Gelsenkirchen club hold the power in this situation. He suggests a number of teams are circling Draxler and could be expected to make a move soon, per Massimo Marioni of the Metro:
I can't exclude anything, I don't know what other clubs are planning. I only know what happens in our club – and nothing happens at the moment, so we don't bother with this.

We are very calm with this thing.
This transfer saga is likely to progress beyond January and well into the summer. Should Draxler post an excellent World Cup with Germany, Wenger's hopes of landing the player may become slimmer.