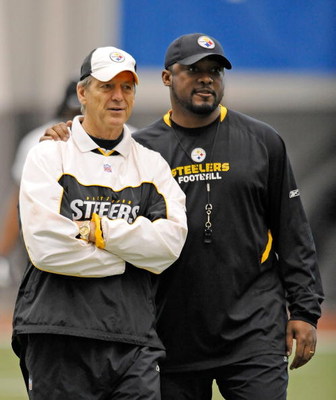 In the AFC, the top teams have been fairly clear over the years. The order is not important, because these teams don't play the same schedule, location or times. They won't have the same bye, won't play in the same weather conditions and in some cases, won't play each other.
The other teams in the AFC aren't just sitting around, however. A bad team will get good breaks or vice versa like the Patriots. A player may breakout and suddenly become a legit All-Pro and carry his team to the Championship like James Harrison or Kurt Warner.
Pittsburgh Steelers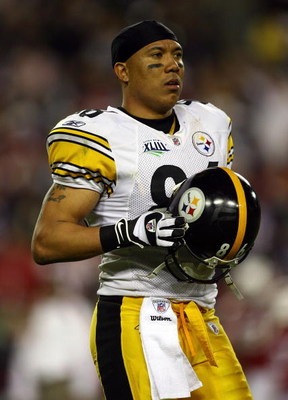 What else can you say about the Steelers other than championships? Since I became an avid fan of the NFL in 1994, the Steelers have been the championship talk.
They've lost a lot of AFC Championship games, but when you continuously put yourself in position to challenge for the title, you will eventually win it. Catching the San Diego Chargers in a down year, the rookie quarterback led Baltimore Ravens, and upstart Arizona Cardinals in the play-offs was an easy road to the Super Bowl Championship, but they still had to do it.
With their horrendous weather, they have no choice but to build tough guy teams that can travel anywhere. Unfortunately for other teams, Pittsburgh fans travel with the team as well.
The team is incredibly stable. Rarely changing coaches even after a bad season, because their system works and they understand the ebb and flow of the NFL.
Can somebody please explain why the Philadelphia Eagles don't run their organization the exact same way?
New England Patriots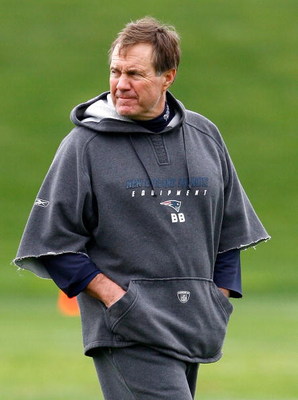 James Harrison advised the Steelers plan on winning about six championships in a row. Well then, he'd better hope for about six Tom Brady knee injuries in a row while he's at it.
Defenses had a vacation from the Patriots' Tom Brady led high powered attack, which has caused some fans and media to forget about the Patriots.
No can do. Play times over for defensive coordinators.
Thanks in large part to the cool hand of Tom Brady, the Patriots dethroned all of the other AFC Division winners in 2007 only to drop all three games to those same teams in 2008, including two embarrassing, one sided loses against the revenge minded Chargers and Steelers. Brady and the Patriots will be looking to exact some revenge of their own in 2009.
Forget what last year's starting quarterback, Matt Cassel, did last season, other than bring the Patriots yet another high draft pick. A great player like Brady brings more than stats, he brings uncanny leadership to his team and fear to defenders.
Matt Cassel was trying to find his way much of last season, causing the Patriots to miss the playoffs in the process.
As long as Brady is healthy, the Patriots will return to their role as the elite team in the AFC in 2009.
San Diego Chargers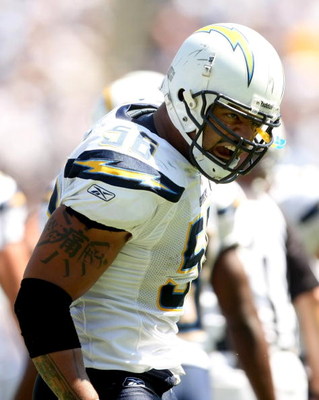 Is there any surprised that Ted Cotrell was fired (possibly unfairly) in 2008 when the Chargers went without a sack or interception in nine quarters of play?
People have got it all wrong when they think of the San Diego Chargers. Since Bobby Ross became coach in 1992, the defense has always been key to the Bolt's success, not the offense.
In 2008, however, the offense and special teams had to carry the team. The defense was simply horrible with all of the key injuries (and suspensions).
However, quarterbacks shall return to their rightful place in 2009, and that's flat on their backs. An angry Shawne Merriman claimed he will "unleash" on offenses this season. Since he played his entire career with a now surgically repaired torn ligament, I will have to agree, especially when he gets another shot at the Tennessee Titans who Merriman accused of intentionally diving for his knees (which they did).
Things didn't get any brighter for opponents with the drafting of pass rusher Larry English in the first round of this year's draft. English, Merriman, Luis Castillo and Shaun Phillips should combine to form an unstoppable quarterbashing machine.
No more quarterbacks "chlling out" in the pocket all day with their mai-tais and Birkenstock sandals and picking apart the Charger secondary.
Indianapolis Colts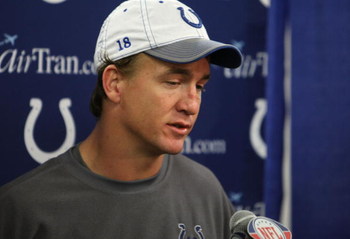 The Colts didn't win their division last season, because it took Manning a while to find his groove after returning from knee surgery. When he finally found it, they went on a nine game winning streak beating the Patriots, Steelers and Chargers in the process.
Unfortunately, the Manning Family-San Diego Chargers feud reared it's ugly head again and Chargers sent Manning and the Colts packing for the second straight year in a playoff thriller.
The Colts were almost guaranteed the Super Bowl Championship if they could have gotten past the Chargers.
You know the Colts will be in it again this season. With their quick strike attack and ferocious pass rush, expect another double digit win total as long as the new coaching staff doesn't "mess it up."
Tennessee Titans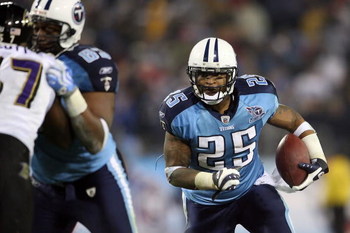 Without Albert Haynesworth, I am having a hard time picturing the Titans remaining one of the top teams in the NFL as they have been for the last two and a half seasons.
Possibly the only reason we are not talking about back-to-back 13-win seasons for the Titans is because they lost three games in a row without Albert Haynesworth in 2007 to drop to 10-6.
Losing Haynesworth may have the same effect on the Titans as losing Shawne Merriman had for the San Diego Chargers.
On the offensive side, the Titans have a perfect USC-like running back tandem in LenDale White and Chris Johnson. Johnson is simply electrifying. Anytime a guy averages 4.9 YPC and runs for over 1200 yards, with 43 catches for 260 yards as a rookie, he is a threat to become an all-time great.
This team needs to find a way to get quarterback Vince Young back in the fold, because the ancient, but solid Kerry Collins will likely start to see his skills diminish sooner rather than later.
Baltimore Ravens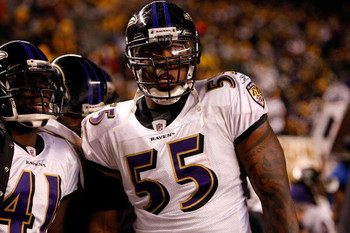 Anytime you have a pass rusher like Terrell Suggs, a safety like Ed Reed, a defensive tackle like Haloti Ngata and an NFL icon like Ray Lewis on your defense, offenses are going to get dominated. Period.
I knew it was a fluke that the Ravens missed the playoffs in 2007. We saw the Chargers nearly and the Patriots unfathomably actually miss the playoffs due to a slew of injuries. If the Patriots can miss the playoffs, any team can.
The loss of defensive coordinator Rex Ryan to the Jets is not a great thing, but at least they promoted linebackers coach Greg Mattison to fill his shoes. It makes me a little nervous for the Ravens that Mattison just joined the organization in 2008.
The Ravens teach every player every other player's defensive responsibility on top of their own. With leaders like Lewis and Reed, there should be no drop off in defensive domination with the change in coordinators as long as there is no philosophy change with the promotion of Mattison.
As far as I'm concerned, the 2000 Ravens were among the greatest teams to win a Super Bowl of all time. The 2009 Ravens have some of those same characteristics. They can run the ball with power, they have a quarterback who rarely makes a mistake - and he can make all the throws, the defense has an extremely high field awareness and they are well coached.
Worth Mentioning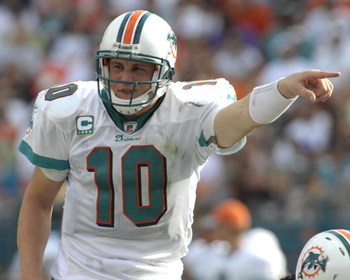 Miami Dolphins - With their confusing Wildcat Formation and the personnel to execute it, the Dolphins may have permanently reversed their fortunes.
New York Jets - The Jets have the star left tackle, a good running back and a shiny new Hollywood quarterback. They almost made the playoffs last year, but an injury to the legendary Brett Favre ruined their season.
Jacksonville Jaguars - Maurice Jones-Drew gets to run the ball all by himself this year. We will see if David Gerard can bounce back and return to his role as the king of mistake free football rather than the 16 turnovers to go with 17 touchdowns he had last season.
Kansas City Chiefs - This team has a ways to go, but will probably make a sudden turn around (when we least expect it) when their defensive moves start to pay off. They are building a team specifically designed to beat the San Diego Chargers. Losing Tony Gonzalez, however, throws a monkey wrench in those plans.
Denver Broncos - Losing Jay Cutler and his Jeff George-like stats may do this team more good than harm, since Cutler seems to lack true leadership ability. People forget, the humble Kyle Orton was a great player and leader at Purdue. However, the Broncos aren't going anywhere unless they fix that atrocious defense that the Chargers and Colts have been taking advantage of years.
Buffalo BIlls - They started the year solidly in 2008, but fell off in a hurry. An injury to quarterback Trent Edwards didn't help. Adding wide receiver Terrell Owens for one season is a huge plus. With the city showing him all the love they have, a once again rejuvenated Owens could break out for another huge season even at his advanced age.
Making Moves Under the Radar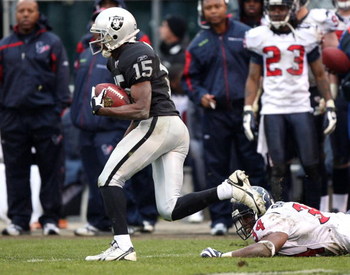 Houston Texans - This team finished HOT by winning five out of its last six games. However, they allowed the Oakland Raiders to rob them of their first winning season in franchise history in that one loss at the end of the season, finishing 8-8 for the second straight season. The Texans' 1-6 record against 2008 playoff teams doesn't say much, but they may only be a couple of impact players away and those players may already be on their roster.
Oakland Raiders - The Raiders have some pieces, but they've lacked stability at the quarterback position since Rich Gannon left which has led to stability at the head coaching position. JaMarcus Russell is not anywhere near as bad as some people would have you believe; his production was similar to Joe Flacco's. Now that they will have a coach and a quarterback that has been with the team since 2007, there should be some improvement on that fact alone.
Cincinnati Bengals - Frankly, the Bengals should trade Chad "Ocho Cinco" Johnson, concentrate on turning their defense around and add a power running game. They are not in a climate conducive to winning championships with a high flying attack. With a quarterback like Carson Palmer, aka Drew Bledsoe, the could go all the way with that mode of attack.
Keep Reading