The Opening Ceremony at each Olympics is a showcase of what the host country is capably of artistically. The 2014 event at Sochi will be no different, as the Russian confederation appears set to put on quite a spectacle.
In order to keep the suspense high, organizers have done their best to keep the event a secret for as long as possible. According to Brian Steinberg of Variety, NBC will not even live stream the ceremony, leaving Americans to wait until 7:30 p.m. ET to watch the event.
This is eight-and-a-half hours after it will take place live in Russia.
Still, there is enough already known to believe that this show will compete to be one of the best ever. Here is a look at what to expect at the Olympic opening ceremony in Sochi.
What: 2014 Olympic opening ceremony
When: Friday, Feb. 7 at 8 p.m. local time; 11 a.m. ET; 4 p.m. GMT
Where: Fisht Olympic Stadium in Sochi, Russia
TV (U.S.): NBC, 7:30 p.m. ET
Live Stream: NBC Live Extra
Overall Performance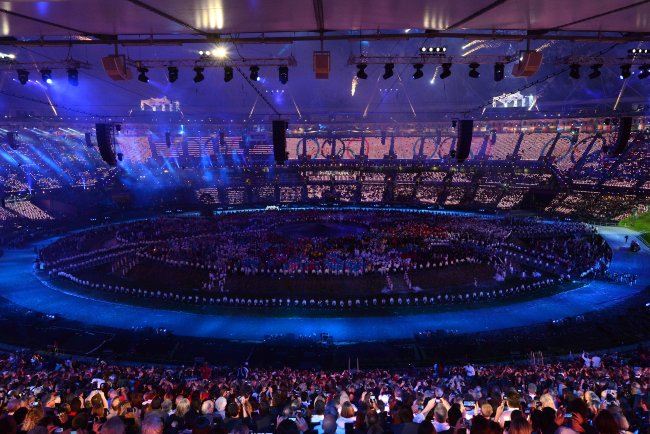 Gallo Images/Getty Images
Like many other Olympic ceremonies, Russia will look to celebrate its country's history through the performance. Lukas I. Alpert of the Wall Street Journal describes the plans:
A fleet of ships under the command of Peter the Great, scenes recreated from Nikolai Gogol's masterwork "Dead Souls" and a variety of Russian fairy tales will be part of a special effects-laden event that will also feature plenty of ice, reports Russian newspaper Izvestia.

The event, called "Welcome to Sochi," will be held on Feb. 7, 2014. It will be broken into nine parts representing different stages of Russian history, the paper said citing unnamed officials from the committee organizing the games.
This show will obviously take plenty of manpower to pull off. According to the Moscow Times, there will be 3,000 performers as part of the spectacle, all of which had to audition at spots around the country.
Additionally, there will be 2,000 volunteers on hand to help set up the performance and assist in any way possible.
The selection of singers and dancers will be sure to make this an event to remember.
Notable Performers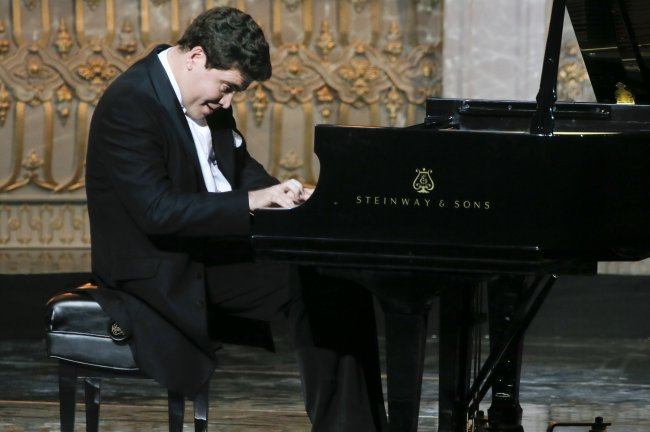 Dmitry Lovetsky/Associated Press
While the majority of the show will feature thousands of anonymous faces, many of Russia's most prominent artists will also make an appearance.
The Moscow Times reports that pianist Denis Matsuev will be a part of the action. The world-renowned musician explained:
At the Olympics I'll be actively participating in various guises.

I won't reveal any secrets, but I'll be taking part both creatively and as a fan. Because of that I've specially moved all my concerts. From the opening to the closing, I'll be at the Olympics.
Matsuev has performed at some of the biggest venues in the world, and he has collaborated with many notable organizations like the New York Philharmonic:
Additionally, viola player Yuri Bashmet and conductor Valery Gergiev will make appearances at some point during the show, according to Viktoria Ivanova of the Daily Telegraph.
Russia will showcase the best artists the country has to offer to help make the show as good as possible.
Parade of Countries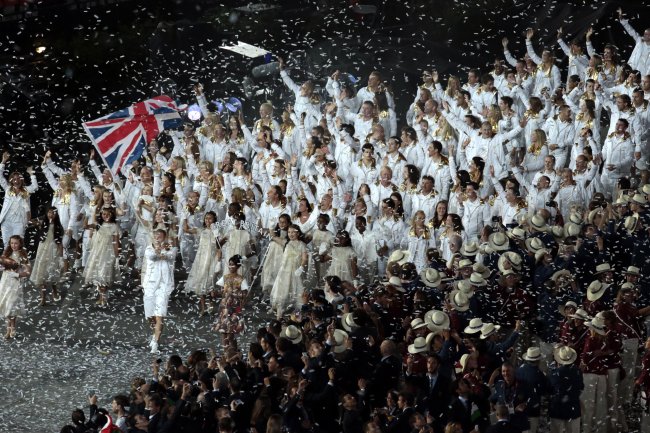 Ivan Sekretarev/Associated Press
One of the best moments of the Opening ceremony every year is seeing the athletes walk across the stage.
Whether a competitor is expected to win multiple gold medals or come in dead last in their one event, reaching the Olympics is an accomplishment on its own. These are truly the best athletes in the world, and they deserve the recognition they receive.
While the American contingent is always one of the bigger groups at the Games, the team will also stand out thanks to their new uniforms, made by Ralph Lauren. USA Today provided a look at the outfits:
FIRST LOOK: Team USA's opening ceremony uniforms for Sochi: http://t.co/ht8roAXF45 (Photo: Ralph Lauren) pic.twitter.com/nGj91Ril1c

— USA TODAY (@USATODAY) January 23, 2014
There were quite a few people criticizing the uniform, even bobsled team member Lolo Jones:
Every one calm down about the opening ceremony outfits. Grandmas in retirement homes across America knitted those for us. #craftHour

— Lolo Jones (@lolojones) January 23, 2014
Every other country will find a way to stand out themselves—either with interesting clothing or something else. Either way, those who walk under their country's flag deserve to be recognized for their accomplishments.
This parade is what the Olympics are truly about, and it should be a fitting end to the opening ceremony.
Follow Rob Goldberg on Twitter for the latest breaking news and analysis.