Chelsea and Stoke City are set to face off in the only FA Cup fourth-round match that features two Premier League clubs. The two sides last played in early December when a late goal from Oussama Assaidi gave the Potters a 3-2 win.
The Blues are coming off a convincing 3-1 victory over Manchester United. Samuel Eto'o finally showed some of his vintage finishing ability with a hat-trick to pace the attack. The win marked the sixth straight for Chelsea.
Stoke's form hasn't been nearly as good. Since that triumph over Chelsea last month, they have won just two of their nine matches, and both of those came at home. The Potters will certainly need to elevate their level of play to advance.
Let's check out all of the important viewing information for the FA Cup encounter, followed by a breakdown of the top storyline and a match prediction.
What's your prediction for the FA Cup clash?
Where: Stamford Bridge in London, England
When: Sunday, Jan. 26 at 10:30 a.m. ET (3:30 p.m. GMT)
Watch: Fox Sports 2 and ITV 1
Live Stream: Fox Soccer 2Go
Match Odds (via Bovada)
Chelsea: -450
Stoke City: +900
Draw: +500
Top Storyline: Can Chelsea avenge December loss to Stoke?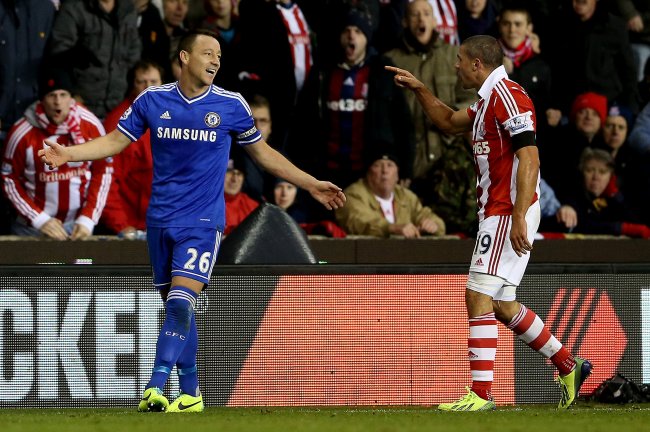 Scott Heavey/Getty Images
The first meeting of the campaign between Chelsea and Stoke saw the Blues win the possession battle, but they seemed to struggle with the Potters' physical style. Aside from Andre Schurrle, who netted both of the team's goals, the efficiency in the final third was lacking.
Chelsea manager Jose Mourinho isn't expecting anything different from the Potters this time around. The club passed his comments along about the match, and he talked about the direct approach that will make the fixture difficult:
Mourinho on Stoke: 'We lost against them. They are a difficult team. Physical, direct. I expect a difficult match.' #CFC

— Chelsea FC (@chelseafc) January 24, 2014
It puts a little extra pressure on the attacking group, which will probably be led by Demba Ba and Oscar. They must find a way to turn what should be a sizable possession edge into a constant barrage of scoring chances to break down Stoke's defensive wall.
One positive trend that points in their favor is continued strong play at home. The Blues have lost only one match at Stamford Bridge so far this season and, as OptaChelsea points out, have enjoyed a lot of success at home in the FA Cup:
11 - Chelsea have not lost a home FA Cup game in open play for 11 years. Statement.

— OptaChelsea (@OptaChels) January 24, 2014
As for Stoke, defend and counter remains their best option, especially on the road. They don't have the attacking talent to endure another high-scoring match with Chelsea. The focus should be a low-scoring win or even a draw that would force a replay.
The Blues would like to avoid a replay given the already-busy schedule they are dealing with and also want to avenge the previous loss. It should add up to a strong showing from Mourinho's group, which is seemingly finding its stride at the right time.
Prediction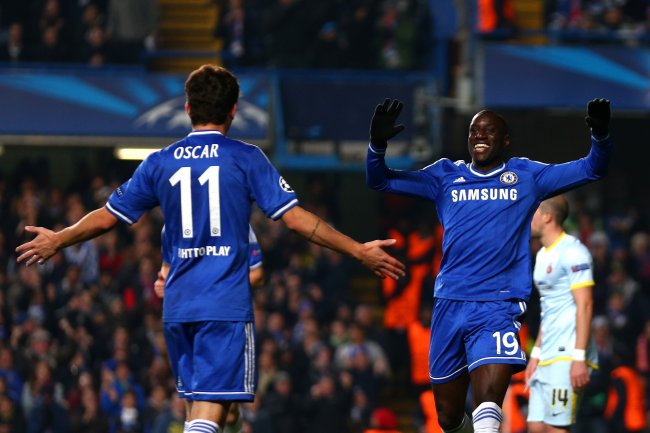 Paul Gilham/Getty Images
Chelsea should be better prepared to had the counterattack with Nemanja Matic in the fold. His presence will bring stability to the midfield and help provide the link between the back line and the attackers, which was lacking at times during the first half of the season.
While Stoke are going to force the Blues to earn every scoring opportunity with physical defensive play, the favorites should be more prepared for that this time around. It will take a sustained 90-minute effort, but Chelsea should find a way to advance in the end.
Chelsea 2, Stoke City 0