The Top 10 Reasons You Know You'e a Philadelphia Sports Fan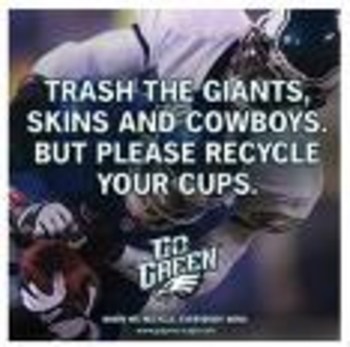 We all know or consider ourselves Philadelphia Sports Fans. If you are one, you'll know exactly what I'm talking about. If not, have fun with this.
Here is a humorous look at ways you can identify yourself or identify the creepy guy sitting two rows in front of you heckling a five year old Cowboys fan (in Dallas). By the way, this picture is featured around Lincoln Financial Field.
10.) You Would Die for the Eagles
Human sacrifice would probably suffice for the football gods. But did you know fans also love the Phillies, support the Flyers, and kind of care about the Sixers. By the way, sorry for the picture of T.O. More to come on him later.
9.) You Support All Things Associated with Philadelphia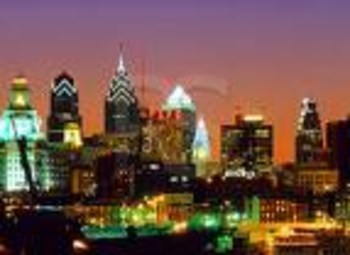 We all know an argument with a Cowboys fan is a simple task for the true Philadelphian. But did you know a true fan would even argue with that same Dallas fan, even if the topic was about indoor soccer. Philly fans would support anything that has to do with Philly. I mean anything.
8.) You listen to Howard Eskin and Angelo Cataldi and Believe Them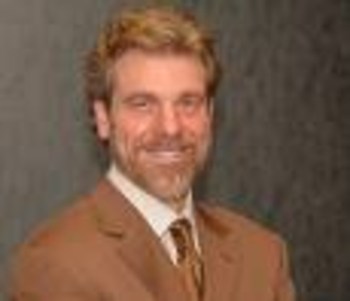 The two most popular sports radio personalities in Philadelphia are these two. Whether it's Cataldi with his dumb stunts or Eskin calling someone a moron, you listen intently to everything. Just for fun, but doesn't Eskin have a striking resemblance to the Burger King king.
7.) You Consider Someone Not Wearing a Philadelphia Jersey as an Enemy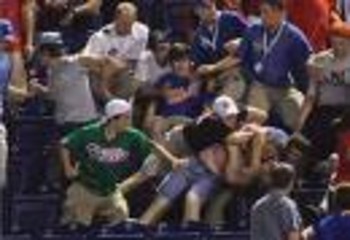 If you are at any sports game, if they're wearing the other team's jersey, you have the right to heckle them and fight them if they try to challenge you. Or so you think.
6.) You Think That Terrell Owens is the Antichrist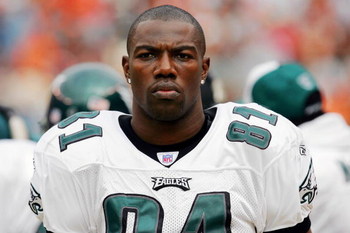 We all know him. We all loved him at one time. He IS the reason why the Eagles won six games. He is the reason McNabb went crazy. Forget the number six. 81 is the devil's number in Philly.
5.) You Hate Star Players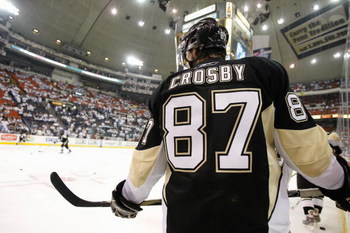 Whether it's Plexico Burress, T.O., any member of the Cowboys, Malkin, Crosby, Reyes, Wright, Smoltz, Garnett, or Pierce. They are all the enemies. While they are all very good, there is just something that makes Philly fans cringe when the other team has a star player, especially when he's beating the Philly team.
4.) You Have Been in the 700 Level at the Vet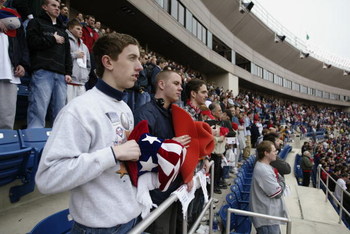 You've heard the stories. You've experienced the tall tales. You might have also participated in its antics. Public Urination, Useless Fighting, and Drunkenness for a few. To stick up for the kids, the Wolf Pack was there.
3.) Snowball Throwing is Your Best Sport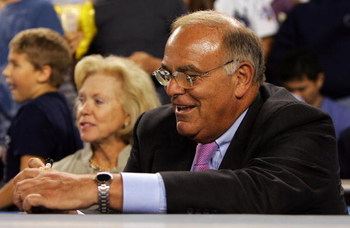 That's right it is. A Philly fan's second best sport? Battery Heaving. The picture of Ed Rendell is because he was rumored to have heaved one at Jimmy Johnson. And of course we all must never forget the Santa Claus incident. But hey, if your team was going to be able to draft O.J. Simpson and they decided to win the final game of the season and draft second, I'd be mad too.
2.) You Hate the Cowboys, Redskins, Giants, Penguins, Rangers, Mets, Braves, Knicks, and Celtics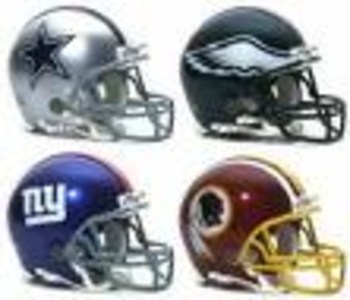 Not because of their achievements, but because of how they beat the Eagles, Phillies, Flyers, and Sixers. Or maybe we are jealous of some Superbowl hardware, who knows?
1.) You Would Put a Second Mortage on the House Just to Go to the Superbowl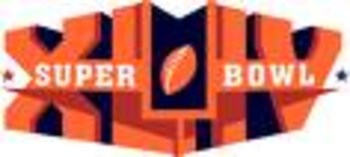 That is if the Eagles were playing. Not only would you do that, but you would also totally blow off your family for two weeks before the Superbowl. If you still didn't have any money left, you would probably sleep in your car in the parking lot at Land Shark Stadium (Dolphin Stadium).
Keep Reading