In any walk of life, there is that moment when a boy becomes a man. He breaks himself free from the shackles of youth and leaps into his prime.
For Nemanja Matic, that time came when he joined Benfica in 2011.
Up to that point, Matic had been nothing more than a prospect at Stamford Bridge—a Chelsea player destined to wait for his opportunity in the considerable shadow of more experienced players around him.
From once being a disposable commodity—a makeweight in the pursuit of other stars—he is suddenly one of the hottest properties in West London, returning to English football for a significant £21 million fee.
That the Blues allowed the 25-year-old to leave for a fraction of that just a few years earlier not only questions the wisdom of his sale in the first instance, but also shows how much his stock has risen.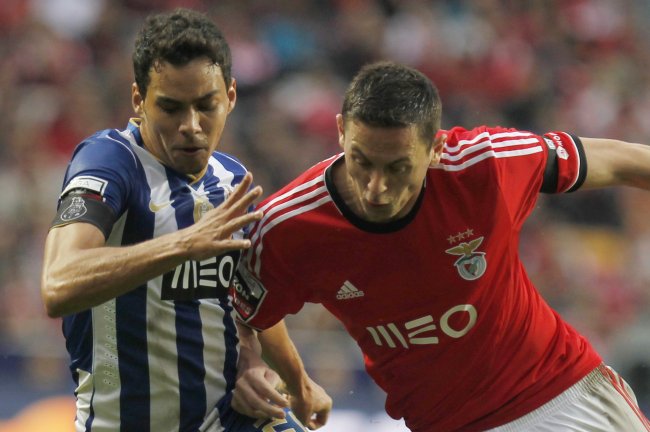 Francisco Seco/Associated Press
Chelsea sold a boy. Now he has returned a man.
Confidently striding into the fray against Manchester United on Sunday, it's evident Matic knows that much.
The Serbian had only made three substitute appearances during his first spell at Chelsea. While the irony came in that he made his second debut in the same way he'd made his first, there was a different swagger about him.
He had the look of a player who had finally arrived. A player back where he knew he had always belonged.
Jose Mourinho's side were cruising. Leading 3-1, it was the ideal moment for Mourinho to allow his latest recruit an opportunity to sample the Stamford Bridge atmosphere once more.
Emerging from the dugout with just four minutes on the clock, his arrival was about more than seeing out a result—it was almost as a reminder to Chelsea's rivals that they mean business this season and for the subsequent years that will follow.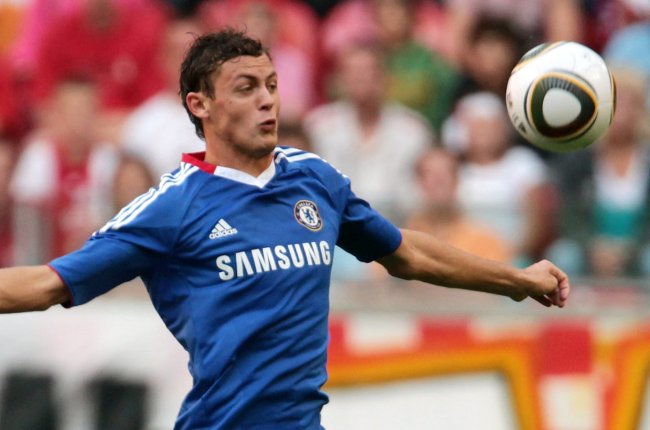 Phil Cole/Getty Images
The club has laid out big ambitions this January. Juan Mata may be joining Manchester United imminently, but they have made all the right moves at a stage of the season not traditionally known for clubs becoming stronger.
Mohamed Salah is another recruit expected to join shortly according to BBC Sport, costing £11 million from FC Basel in Switzerland. But it's Matic who the Blues have pinned their hopes on.
He has arrived with the brief of leading Chelsea onto the next stage of their development under Mourinho. The Portuguese has tinkered with his squad, toiled over his starting XI and now things are coming together, of which Matic is a big part.
His three years at Estadio da Luz were a glorified loan spell in effect—one that cost Chelsea somewhere in the region on £18 million net.
He had a much shorter spell with Vitesse Arnhem in Holland ahead of that move, but Benfica was the real deal. It was the big audition for returning to West London and even greater things still.
So when we think of the boy Chelsea sold in 2011, he's a distant memory. What Chelsea have in his place instead is a player removed from adolescence. They have a man.
Garry Hayes is Bleacher Report's lead Chelsea correspondent and will be following the club from a London base throughout the 2013-14 season. Follow him on Twitter here @garryhayes.