5 St. Louis Cardinals Players Who Will Be Fighting for Roster Spots This Spring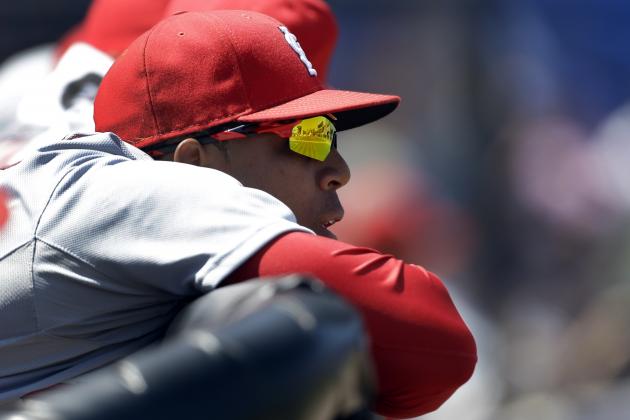 Jeff Roberson/Associated Press

With spring training now only one month away, it's time to start looking ahead at some of the more interesting competitions that could shape up within the St. Louis Cardinals organization.
Among those will be a race to make the 25-man active roster for several players.
Obviously, every player in spring training wants to make the roster, but which players actually have a shot?
These competitions can be exceptionally tough with a team like the Cardinals that has a roster already stacked with top-end talent. With that said, there is always room for improvement.
The following is a list of five players who have a shot at making the Opening Day roster out of spring training. For some it will be easier than others, but the opportunity is there.
All stats courtesy Baseball-Reference.com, and are current through Jan. 23, 2014.
Begin Slideshow

»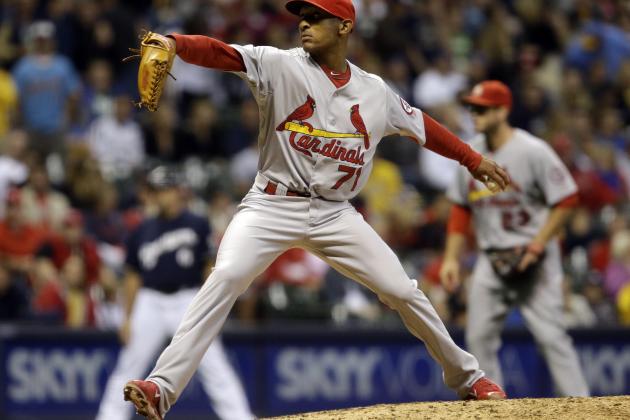 Morry Gash/Associated Press

2013 MLB Stats: 1-0, 2.19 ERA, 12.1 IP, 1.05 WHIP
2013 Minor League Stats: 7-2, 2.97 ERA, 69.2 IP, 1.21 WHIP
Sam Freeman made a good showing for the Cardinals when he was called up in 2013, but that's not a guarantee for his future.
When he reports to spring training, in all likelihood Freeman will be a player who falls on the cusp of the roster. With such a high volume of starting pitchers duking it out for five spots, the bullpen could quickly become crowded.
If he wants to begin the season in St. Louis, Freeman will need to show up at the Cardinals facility in Jupiter, Fla. ready to put on a show.
Opening Day roster prediction: MLB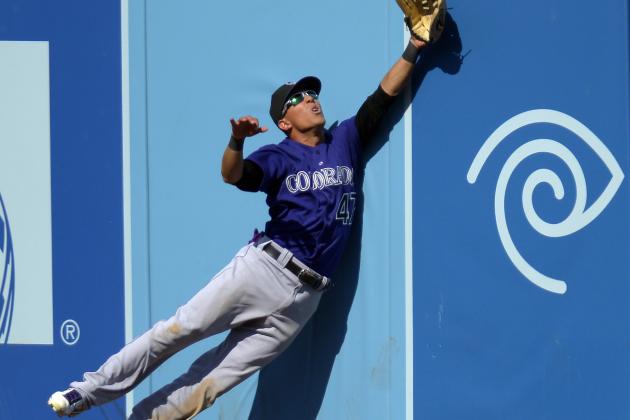 Mark J. Terrill/Associated Press

2013 Minor League Stats: .228/.315/.297, 10 RBI, 19 BB, 9 SB
Picked up on waivers from the Texas Rangers in early January, this 21-year-old Venezuelan is a long shot to make the roster.
He's already on the 40-man roster and, while he struggled in 2013 at Double-A, his career minor league numbers show a player who may have a better bat than it appears.
He's not going to be pushing any starters out of their jobs, but he could be a viable option off of the bench sometime during 2013.
Opening Day roster prediction: Triple-A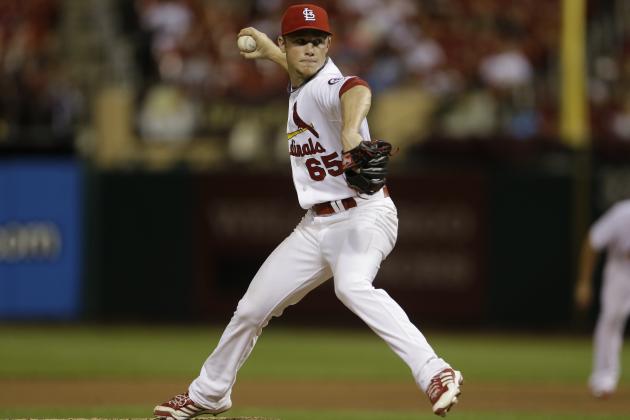 Jeff Roberson/Associated Press

2013 MLB Stats: 0-0, 4.05 ERA, 20 IP, 1.20 WHIP
2013 Minor League Stats: 3-2, 2.63 ERA, 41 IP, 0.98 WHIP
RHP Keith Butler should be an interesting case during spring training.
While his MLB numbers in 2013 were average, his career minor league numbers show a strikeout pitcher capable of making an impact for the big club.
He has a decent shot at making the active roster, but it will depend on him setting himself out in front of the competition. He is quite capable of being a successful MLB pitcher.
Opening Day roster prediction: MLB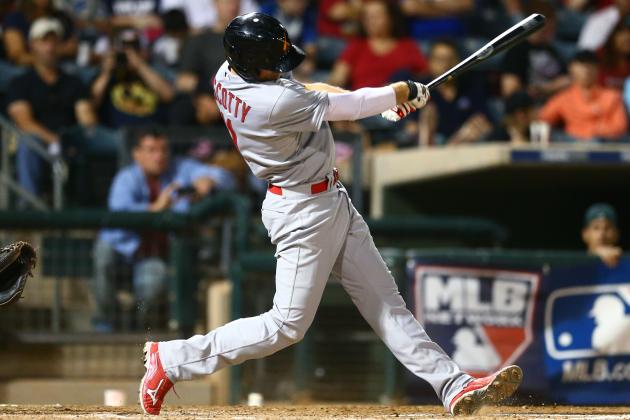 Mark J. Rebilas-USA TODAY Sports

2013 Minor League Stats: .295/.355/.464, 15 HR, 59 RBI, 37 BB
Stephen Piscotty was a name that was largely unknown to the Cardinals fanbase until late 2013 when he broke records smashing baseballs all over the Arizona Fall League.
Piscotty is a talented outfielder capable of hitting for power and for average. At this point in his career, the biggest roadblock between him and St. Louis is the simple fact that the Cardinals have an abundance of talented outfielders.
He has to get through Matt Holliday, Oscar Taveras, Peter Bourjos and Jon Jay to find himself as an everyday major leaguer. In all likelihood, his day will come sooner rather than later.
Opening Day roster prediction: Triple-A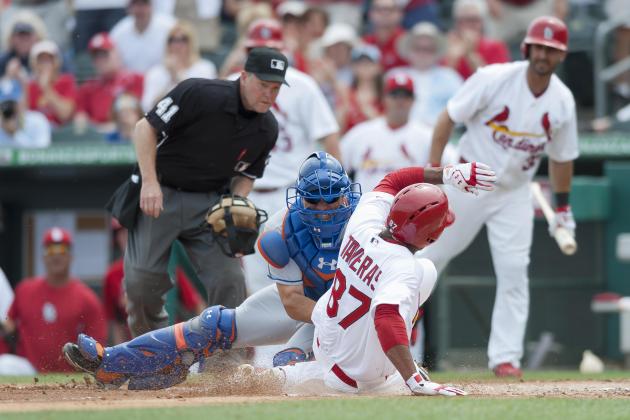 Steve Mitchell-USA TODAY Sports

2013 Minor League Stats: .310/.348/.471, 5 HR, 32 RBI, 10 BB, 47 Games Played
By all accounts, Oscar Taveras should have made his St. Louis debut in 2013, but injuries are just part of the game.
Assuming he is at full health for spring training, which at this point is a coin toss, Taveras will be pushing to make the Opening Day roster. Where he starts the season will likely depend on how well the Cardinals feel his recovery from surgery has gone.
If he's at 100 percent, he'll likely start in St. Louis. If not, expect to see him with the Triple-A Memphis Redbirds for a little while. Either way, he should make an impact in 2014.
Opening Day roster prediction: MLB