If you take Arsene Wenger at his word, Arsenal will not be signing anyone in the January transfer window.
When asked about the prospect of bringing in a new player before the end of the month, Wenger suggested the chances were slim. Speaking to Sky Sports, the Arsenal manager said:
It looks very unlikely. It is 23 January today and at the moment I must say we are not close to doing anything.

I feel a bit guilty always going to a press conference during the transfer market and having nobody to announce (as a signing) but I don't want to lie.

We have Chamberlain back, Bendtner back and I hope next week Arteta and Ramsey back, so I feel overall we have the squad needed. We have Yaya Sanogo coming back into the squad next week as well.

Overall we have a very strong squad. If something exceptional turns up we will do it but having said that not everybody will strengthen. They buy, but buy does not always mean strengthen.
Arsenal fans have learnt to take Wenger's words with a pinch of salt. He has a habit of misleading the press, especially when it comes to the sensitive issue of transfers.
Once, when asked about his interest in Santi Cazorla, he replied, via London24, "I don't know this guy!" Shortly afterwards, the Spaniard moved to London.
However, this time, Wenger seems sincere. There was no quip; no accompanying smirk. It would appear Arsenal are genuinely "not close" to a new recruit.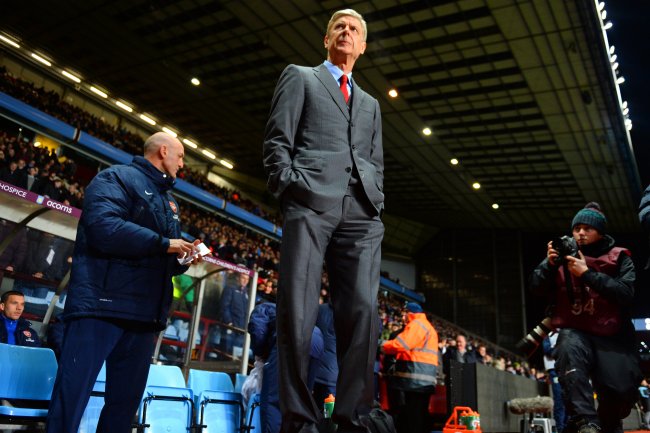 Michael Regan/Getty Images
For Arsenal fans, it's alarming news. Their need for a striker has been obvious since the summer. When they failed to land stellar targets like Luis Suarez or Gonzalo Higuain, they turned to short-term options like Demba Ba. Ba was not of the same level as previous targets, but most supporters recognised that in this situation, necessity outweighed any concerns over quality.
However, even that compromise deal proved ill-fated. By the time January rolled around, the Arsenal fans had accepted that the Gunners could no longer afford to be fussy; they simply needed another frontman.
That growing sense of urgency merely increased when it emerged that Theo Walcott would miss the rest of the season with a cruciate ligament injury.
However, it appears as if Arsenal are preparing to enter the second half of the campaign without an addition to their squad.
With a league title on the line, it's undoubtedly a massive gamble. Wenger points to the renewed availability of Nicklas Bendtner and Yaya Sanogo, but neither player convinces as a genuine alternative to Olivier Giroud.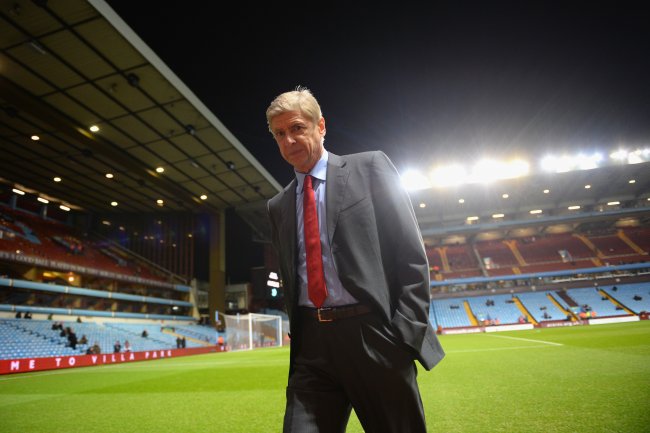 Michael Regan/Getty Images
On the one hand, Wenger's words seem sensible enough. He's never been one to advocate spending money unnecessarily. However, if Giroud pulls up with an injury the day after the window closes, he will surely live to regret his inaction. Arsenal are effectively staking their title chances on the fitness of one man.
Do Arsenal need a new signing to win the Premier League?
Gunners supporters will be praying that Wenger is simply up to his old tricks.
With a week to go in the transfer window, there's still time for a signing to arrive. It's entirely possible that this could be a carefully constructed ploy to mislead the press. The rug could be about to be pulled from under the media's collective feet and a new signing unveiled.
Should that happen, Arsenal fans will feel mightily relieved. The Premier League trophy is at stake. Gambling on the effectiveness of a new signing seems more favourable than gambling on Giroud's form and fitness.
James McNicholas is Bleacher Report's lead Arsenal correspondent and will be following the club from a London base throughout the 2013-14 season. Follow him on Twitter here.