Breaking Down Alabama's Christian Miller's Highlight Tape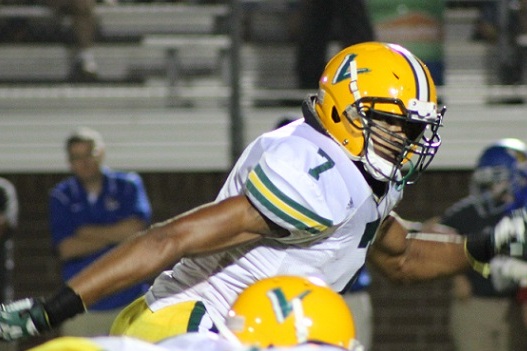 247Sports

Alabama is putting together one of the best recruiting classes in recent memory, as the group features a ton of studs. Among its top recruits is 4-star outside linebacker Christian Miller, who attends Spring Valley High School in South Carolina.

At 6'4" and 222 pounds, Miller is an athletic defender who can do an array of things, most notably rush the passer. With his explosive first step and ability to quickly close on the ball, Miller should be a nightmare for SEC offenses in the coming seasons.
'Bama is getting a great one in Miller, who proves it throughout his impressive highlight tape.
Player evaluations are based on review of tape at Scout.com, Rivals and 247Sports.
Begin Slideshow

»
The opening play of Miller's highlight tape begins after the snap. It illustrates his hustle, motor and speed in pursuit. Miller chases the ball-carrier down the field, showing off his impressive range.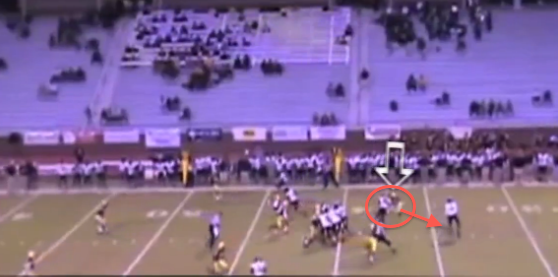 Edwin Weathersby II

Miller lines up on the left edge on this play, and he simply runs around the right tackle. He appears to use his hands well on this play; it looks like a swim move is used to get free.
Watch closely how he displays an ability to shoot upfield and then athletically flatten so he doesn't overrun the quarterback's launching point.
Then, look at the surge and closing quickness Miller exhibits as he finishes for the sack.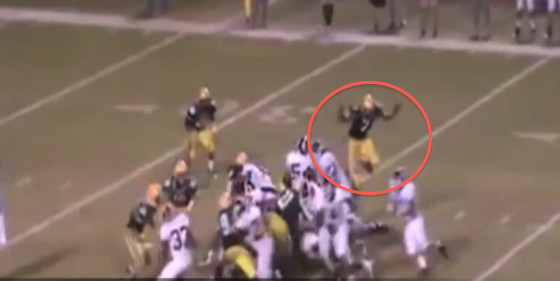 Edwin Weathersby II

Look at Miller initially jump over trash at his feet, which is another display of his athleticism.
He doesn't lose sight of the football, evidenced by him landing and exploding laterally down the line.
Finally, his short-area quickness and speed allow him to reach the ball-carrier from the back side, resulting in a tackle for loss.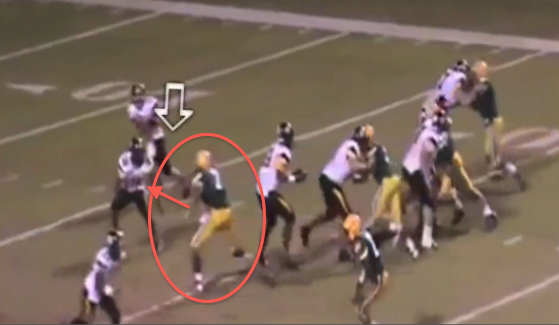 Edwin Weathersby II

Miller lines up as a stand-up outside linebacker on this play, which results in him defeating a running back challenging him in pass protection.
Miller displays quick hands, as he slaps away the running back's mitts in a flash. Then he shows off athleticism and quickness to wiggle around his opponent to get to the quarterback.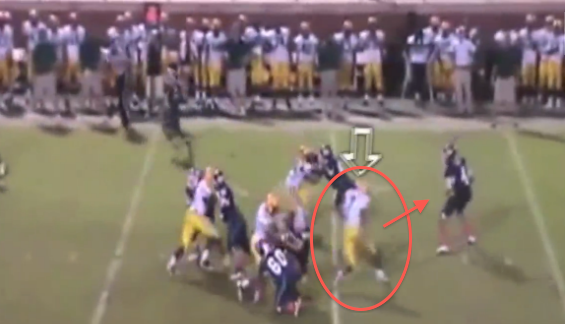 Edwin Weathersby II

A pass-rush plan is shown on this play by Miller. He fires upfield at the snap looking to attack the left tackle's outside shoulder.
Yet it's a setup for an inside-rip move, which he executes quickly.
Miller's pad level could be lower on this play, but look at his closing quickness and surge to finish on the ball after he gets around the left tackle. The ability to explode and accelerate to the football when near it is a quality that all great pass-rushers absolutely must have.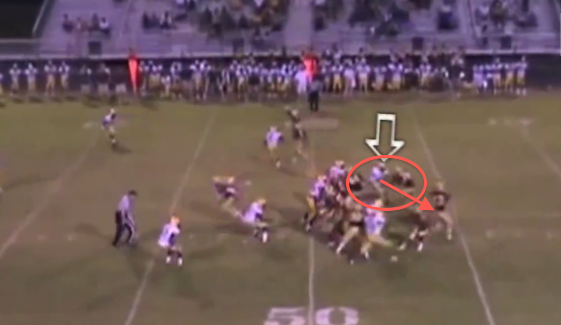 Edwin Weathersby II

Miller takes advantage of a right tackle who clearly is waist-bending in his set and lacks the mirror ability to stay in front of him.
He gets a jump at the snap with a quick first step, then uses another inside-rip when he sees the right tackle has turned his shoulders and hips too far outside to open up.
Miller then explodes up the field to close on the scrambling quarterback.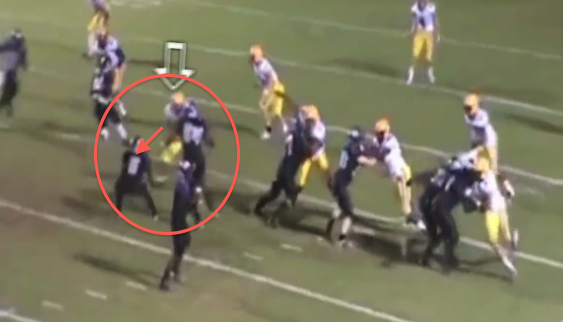 Edwin Weathersby II

What's impressive about this play is not only Miller's explosiveness at the snap, but also the quickness of his hands. Look at how he uses his mitts to slap the left tackle's hands down so the blocker won't be able to punch him.
The running back comes to chip and help the left tackle, but he also proves not to be a challenge for the 'Bama commit.
Miller uses his hands to swim around and stay clean from the running back, then his short-area quickness and athleticism allows him to close on the ball.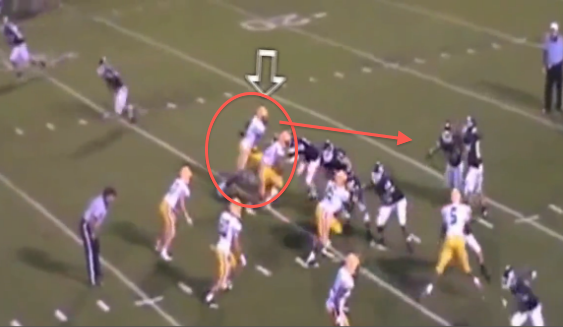 Edwin Weathersby II

Nothing special is done here. Miller comes untouched from his position as a left defensive end/stand-up rush end. He hesitates a bit due to the fake to the running back, but he doesn't bite and quickly gets to the quarterback.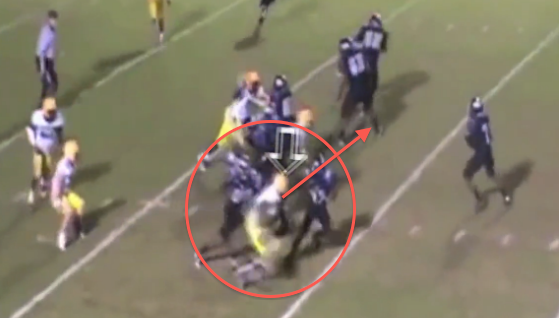 Edwin Weathersby II

Miller beats a tight end and running back double-team on a play that shows off his motor, fight to pressure, athleticism, quickness and range. He uses his hands well, evidenced by the slap-and-swim move he executes.
Then he simply wills his way to the scrambling quarterback with help from his ball-location skills and vision.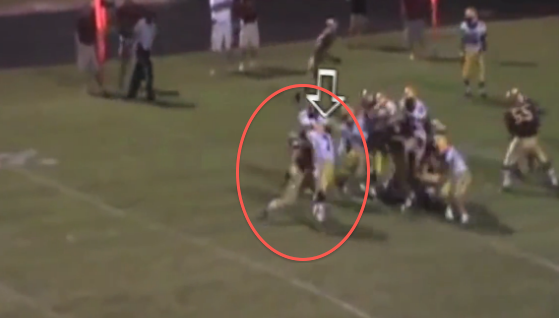 Edwin Weathersby II

Again, Miller's speed, range and quickness to close on the ball are exhibited. He shoots out of his stance to squeeze down the line before the quarterback reaches the line of scrimmage.
It's a simple play made by a great prospect.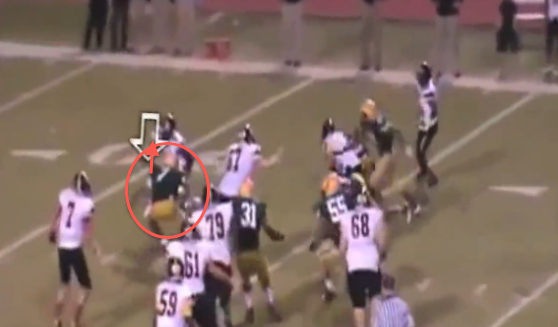 Edwin Weathersby II

The impressive part of this play comes when Miller breaks down in space to make the tackle.
Most players would have gone for a big hit and risked overrunning the ball-carrier, but Miller wisely breaks down with his shoulders square to his target.
He wraps and drags the ball-carrier to make the tackle.
Here's a Full Ride video feature on Miller, which features more highlights and names an NFL player he compares to.
Miller can be located by using the informative 2014 Bleacher Report College Football Recruiting Heat Map!
Edwin Weathersby is the College Football Recruiting Analyst for Bleacher Report. He has worked in scouting/player personnel departments for three professional football teams, including the New York Giants and Cleveland Browns.