LeBron James, Dwyane Wade and Kobe Bryant Among Those Going to Duke-Miami Game
January 22, 2014

Bleacher Report
On paper, No. 18 Duke (14-4) at unranked Miami (10-7) doesn't look like a game worthy of a lot of national attention. Don't tell that to the stars of the NBA.
Dallas Mavericks point guard Shane Larkin, who led the Hurricanes to the ACC title last year, wants the arena to be packed:
Not a problem.
With the Los Angeles Lakers already in town to take on the Miami Heat on Thursday night, players from both teams are expected to be in attendance.
The Miami Herald's Michelle Kaufman listed some of the players who will go to the game:
*Update: Wednesday, Jan. 22 at 7:35 p.m. ET
As expected, Bryant did go to the game:

Bleacher Report
Members of the Heat were also spotted at the game, including Duke alum Shane Battier. 
The camera found James pretty quickly:

Bleacher Report
--End of update--
Bleacher Report's own Kevin Ding tweeted that a few Lakers will be rooting for Duke:
Wait, who was Bryant supposed to be rooting for?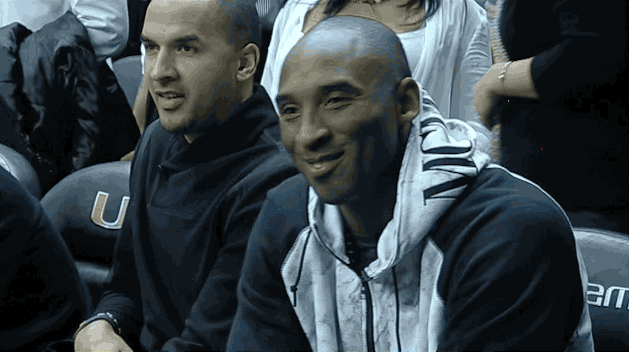 Bleacher Report
ESPN's Dave McMenamin reported that former North Carolina Tar Heel point guard Kendall Marshall will also be there:
It's only a college game, but this ACC showdown will have the feeling of an NBA game.
Earlier in the day, Kobe Bryant stopped by Miami's campus:
With Bryant, James and Wade all at the game, expect the Blue Devils and the Hurricanes to be on top of their games.