Athlete Dating Resumes: Derek Jeter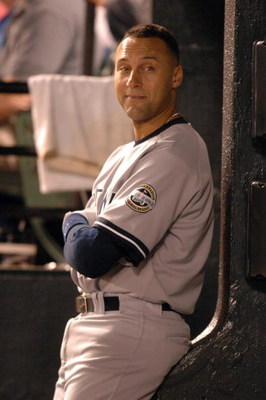 Derek Jeter is a nine-time all-star, a four-time World champion, and a three-time gold glove winner.
Yet with of all his on-the-field accomplishments, his biggest claims to greatness can be found off-the-field.
Derek Jeter has dated a barrage of stunning women since entering the league. He even hit the coveted double-Jessica mark that men would literally kill for.
The Yankees' captain never won an MVP award, but when it comes to the ladies, he is definitely the Most Valuable Playah.
Mariah Carey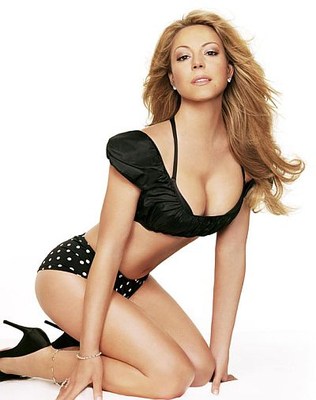 To really understand the significance of this one, you have to go all the way back to 1996. Jeter was just one year into the league and Mariah Carey was at the peak of her hotness.
This was an upset of epic proportions. This was the first celebrity Jeter dated, and it just so happened to be one of the hottest women on the planet at the time.
He was just getting started.
Lara Dutta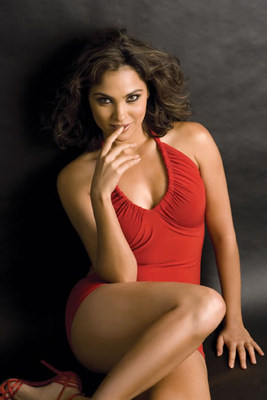 After dating one of the hottest women on the planet for three years, Jeter decided to set his sights on something bigger... the universe.
Yes, he started dating Lara Dutta, the Miss Universe winner from India. She earned the highest score ever for her final interview in the pageant, making her not only beautiful, but intelligent as well.
Jordana Brewster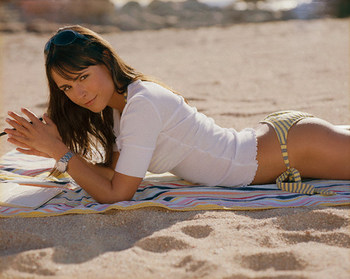 Jeter made the leap to Hollywood hotties when he started dating "The Fast and the Furious" beauty Jordana Brewster.
Brewster has that kind of girl-next-door quality... if the girl that lived next to you was this stunning.
Adriana Lima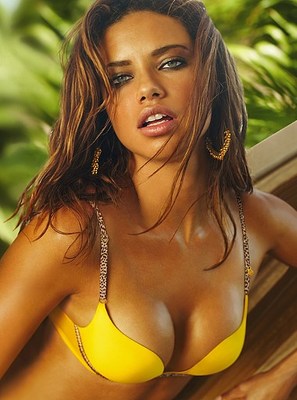 Jeter seemed intent on knocking off as many different kinds of hotties as possible—pop star, Miss Universe, Hollywood star, and next a Victoria's Secret Angel.
That's what I like to call hitting for the cycle.
Vanessa Minnillo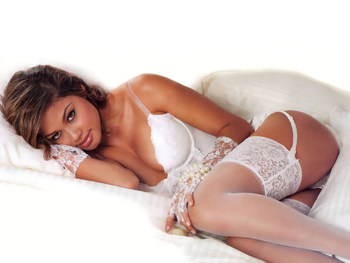 Another former beauty queen, Minnillo was best known for hosting TRL when Jeter started dating her.
When every woman you have ever dated has some sort of photo gallery in their underwear or bikini... you know you're doing something right.
Jessica Alba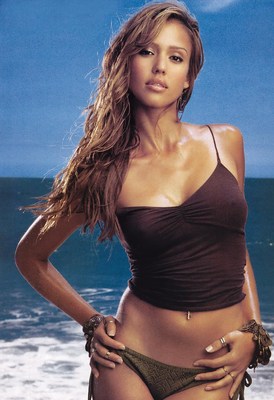 This is the point where Jeter finally went, "Hey, I'm Derek Effing Jeter. I can be with any woman I want."
My theory is he went up to all his buddies, asked them if they could date any women in the world who would it be, then proceeded to go out and date that woman.
And that was before the video below. Mercy.
Vida Guerra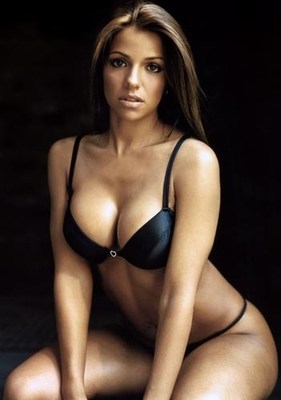 You knew it was only a matter of time before Jeter got together with a Playboy and FHM model, even if they were never "officially" an item.
Guerra is a lot like a less famous Kim Kardashian. She isn't known for anything other than dating an athlete, being really hot, and having a big butt.
Seriously, try to find some pictures of Vida with clothes on somewhere on the internet. It's damn near impossible.
Jessica Biel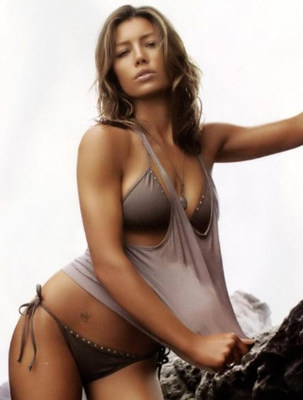 The second half of the famed double-Jessica I mentioned at the beginning. Men all over the world have debated over which Jessica you would choose if you had your choice.
Jeter is the only man qualified to answer that question. And we salute you for it, Derek.
Can you tell us, though? In detail?
Minka Kelly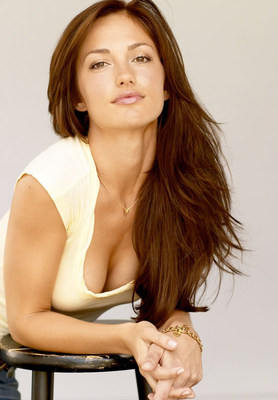 It is customary for the jock to date the cheerleader. But since baseball doesn't have cheerleaders, Jeter had to settle for a hot actress who plays a cheerleader on TV.
Although on the show she just graduated high school, Kelly actually turns 29 later this month.
And men all over the country just breathed a sigh of relief and felt a lot less sketchy about drooling over her on Friday Night Lights.
Keep Reading