Seattle Seahawks fullback Derrick Coleman beat all odds to make an NFL roster as a member of the deaf community. His story (which he touches on in this outstanding commercial) has apparently made the rounds, as the father of a young hearing-impaired girl tweeted out this heartwarming letter she wrote the pro football player.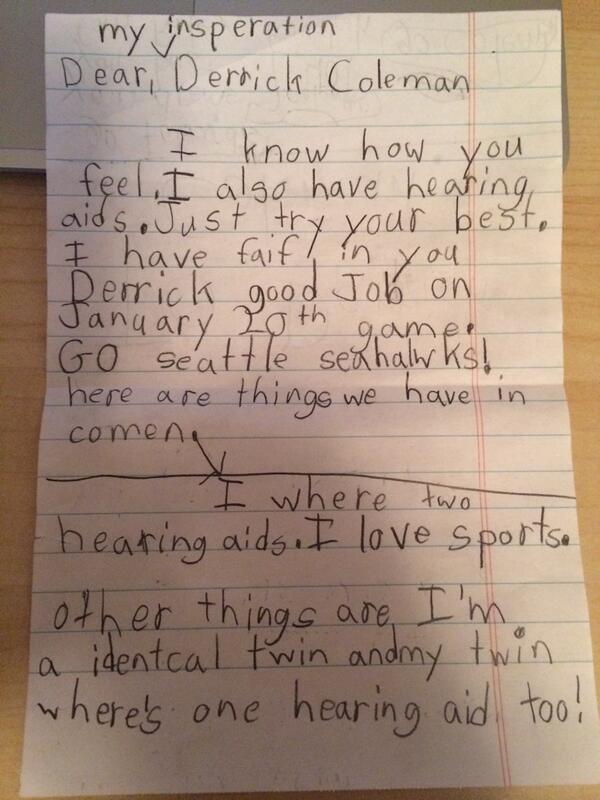 via @JakeIsMobile
UPDATE: Wednesday, January 22, 7:22 p.m. ET
Coleman wrote a letter back to the girl thanking her for their support:
@JakeIsMobile Your girls are awesome! Read them my letter back when you can! Thank you for the support! Means a lot! pic.twitter.com/9x5tQQwNbk

— Derrick Coleman Jr (@DC2forlife) January 22, 2014
--End of Update--
Thanks to @JakeIsMobile for the initial tweet.