Top 10 Favorite Wrestling Themes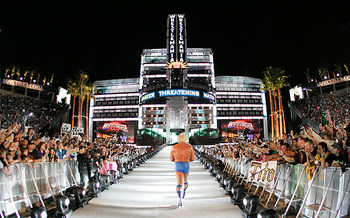 Entrances and entrance music are a big part of wrestling. They help make wrestling larger than life for younger eyes and become signatures over time for older fans.
From Shawn Michael's "I'm Just a Sexy Boy" to Undertaker's church bell tolling and the eerie organ music, tunes in wrestling help us identify with the wrestler and what his character/gimmick represents.
Not just that, but some of the tunes are just purely addictive and enjoyable in their own right. Some of these you may never have heard before, so I'm posting links to where you can hear them on YouTube.
So in no particular order here are my favorite wrestling themes I've heard from over the years. Enjoy!
P.S.: I have a real gripe with Bleacher Report in that you can't embed videos into slide shows. Perhaps people have already raised this issue...keep raising it!
Chris Kanyon (WWF)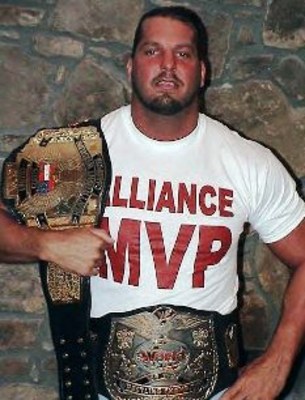 Who bettah than Kanyon?!...[fans, together] EVERYBODY!
Not many wrestling fans today remember or know who Kanyon was, but it's kind of of cool remembering him. He's like one of those pet bands people like to have that hardly anyone else knows about.
Not many wrestlers make you genuinely laugh. Chris Kanyon was one.
As part of the heel New Jersey Boys Stable with DDP and Bam Bam Bigelow (RIP) in WCW, Kanyon was to become Chris 'Champagne' Kanyon and got away from the grunge look he had as part of Raven's flock.
Kanyon was a lovable buffoon. Unfortunately, after he came out as being gay, his wrestling career was finished.
His theme in the WWF was brilliant. Once the second guitar comes in, it sweeps you away. Very memorable tune, even if Kanyon himself will be forgotten.
http://www.youtube.com/watch?v=igHGzjYSE3Q
Christian (WWF, 2001)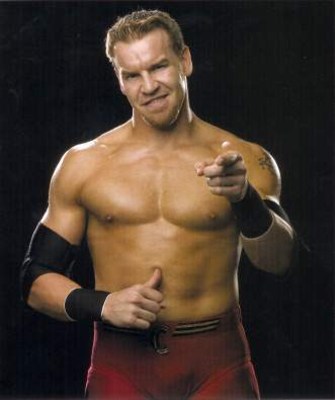 Christian, CHRISTIAN...at last you're on your OWWWNNNNN!
When Christian broke up with his brother Edge to become a singles wrestler seven years ago, he was rewarded with one of the coolest entrances I've ever seen.
The lyrics of the video itself are hilarious, hard to believe they actually hired a tenor to sing that in Italian, but the music is out of this world, Bennini sculpture stuff.
http://www.youtube.com/watch?v=xZXs3dn8DFI&feature=related
I suppose I'd describe it as opera mixed with rock with a tinge of old gothic organ thrown in. The opera masks and the women in white dresses is very artistic I must say (by wrestling standards anyway).
Through the theme, Christian comes across as a very dramatic guy who thinks the world of himself, just perfect for him at the time I'd say.
Booker T (WCW, WWF)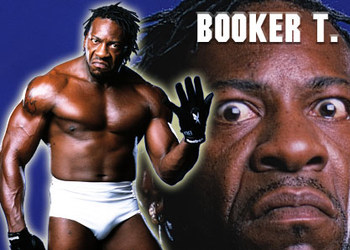 A couple of years ago before I stopped watching wrestling regularly, if you were to ask me who my favorite wrestler was, I'd stare at my hand, do a really bad version of the spineroonie and say it was the Booker Man. That was followed by a "now can you dig THAT, sucka."
Booker's entrance tune since his Harlem Heat days still remains one of the best ever. It was so good it was one of the original WCW tunes the WWF didn't tamper with when the invasion came along.
I think the tune suits Booker really well. Very urban/contemporary industrial sounding.
http://www.youtube.com/watch?v=LP6UHNJIzo8
I've seen some of that King Booker crap by the way. It can't touch the "5 time, 5 time, 5 TIME WCdubya champion" era Booker.
Cactus Jack (?)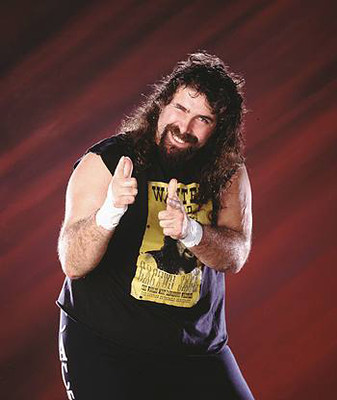 I'm not going to even pretend I have anything close to an encyclopedic knowledge of wrestling, so I don't know when he first adopted the theme below. Was it in ECW, WCW or WWF?
Cactus is, in my opinion, the best of Mick Foley's three faces and probably the one that seems truest to his ring work and personality over the years.
The theme suits Cactus perfectly. It sounds Western, outlaw-ish and is definitely a baby face tune for a character that someone would probably have to be a rock not to love.
The video has some iconic shots of Cactus dragging a dustbin down a ramp with his signature gun finger salute, cameras flashing and him generally abusing poor Hunter Hearst Helmsley. Very neat package.
http://www.youtube.com/watch?v=f27LmrdY_MQ
BANG BANG!
Undertaker (Ministry Of Darkness)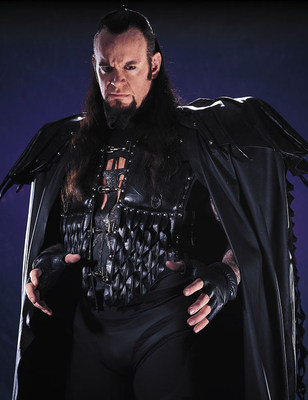 In my opinion the Ministry/Satanic Undertaker is easily Mark Calloway's best interpretation of the conscience of the WWF (I mean WWE, don't hurt me panda people).
The video is just breathtaking. Very symbolic, even scary stuff. Looking at the video you would be more inclined to think he was a satanic druid more than a wrestler if you didn't know anything about 'Taker.
The music is awesome. It has the right mix of aggression, gothic cadences and uh, satanic incantations. Yes, this surely has to be Taker's best ever entrance theme.
http://www.youtube.com/watch?v=4Ui8lwWlfYk
Just want to get this off my chest: F you PG Undertaker. You suck.
NWO (WCW, WWF)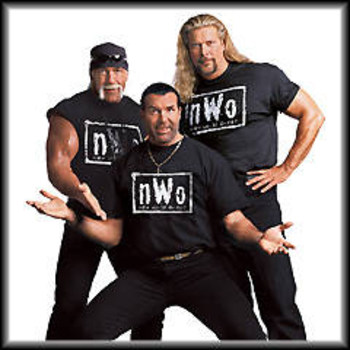 Ok so the last incarnation of the NWO eventually went t*ts up (Hogan went for the glory, Nash got injured and Hall got drunk-who would've guessed?!), but the production was first class all the way even if the booking and story lines (McMahon brought back the anarchic NWO because he felt he had lost control of the company, right).
The screen flickers, everything turns to black and white and we get to go back down memory lane when Hogan, Nash and Hall were on top of the world and strutting down the ramp once again looking the coolest thing since ice cream.
The video is completely in keeping with the ethos of the NWO. There's images of war torn buildings, Stalin, riots and dead bodies intermixed with the boys posing (I'm not joking).
If only Vince realized the fans weren't cheering Hulkamania at WM 18, they were cheering Hollywood Hogan, the last remnant of an era when Vince was the underdog. The subsequent Hulkamania title reign should be stricken from the record, much like the Godfather 3.
http://www.youtube.com/watch?v=7tLyIFiJBAM
The theme is iconic.
Goldust (WWF)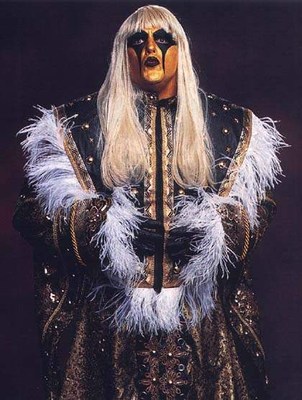 A Shattered Dreams Production:
http://www.youtube.com/watch?v=wKXptQgyAfE
This is a very beautiful piece of music. Completely in keeping with the troubled character that Dustin Rhodes portrays in the ring.
I just want to give my two cents on Goldust as a gimmick.
The Goldust gimmick is a proverbial goldmine. Why they turned him into a straight out joke character defies belief. Yes, it works too, but why not go serious with the character?
Who was Goldust before his star failed? Why is he still clinging onto past glories? Is he addicted to drugs/alcohol behind the scenes like most emotional ravaged stars (I think Rhodes does have personal problems in real life).
The gimmick easily lends itself to spectacle to say the least. He could be a pompous arrogant thespian who makes himself believe he is the star of the show or as a face he could be a confused broken down man that came out the ass end of the system which couldn't make money off him anymore.
The once mysterious character has seen no development fundamentally since it debuted to oohs and aahs almost a decade and a half ago.
Triple H (WWF,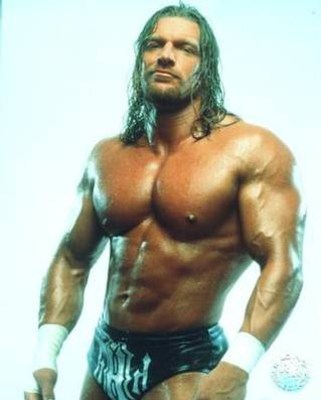 The Game's current tune by Motorhead is pretty catchy but I prefer his "My Time" tune when he was the biggest heel in wrestling as part of the McMahon-Helmsley era.
Maybe its just the attitude era in general I prefer, as I've talked about that in a previous article.
http://www.youtube.com/watch?v=3Bxscv0dzNA&feature=related
Like Nick Haynes points out in an article about gimmicks, Triple H is ultimately (like most wrestlers) at his best playing something approximating himself. In this case, a conniving, selfish and ambitious a-hole who's willing bend all the rules of the game to come out on top.
The tune suits this Triple H better; it's a throwback to his DX roots with Michaels. But is clearly a heel tune.
The video is brilliant, hard to not hate HHH with a passion in this mode which is why he became a star ultimately.
The Radicalz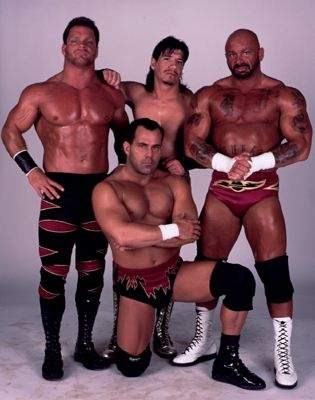 Hard to believe two of The Radicalz are dead and the two others are retired as of 2009.
On pure in ring work, these guys were a modern incarnation of the Hart/Bulldogs clique of pro wrestling. All were very adept in the ring, with maybe the best technical wrestler in the WWF/E Chris Benoit(RIP).
The Radicalz music was very NWO like, more aggressive maybe and with a similar video of riots, demonstrations, etc. It's weird watching the video and thinking "I'm getting older a lot quicker than I want to" when I remember these guys hopping over the barrier and kicking the poo out of Road Dogg and Billy Gunn like yesterday.
http://www.youtube.com/watch?v=bivpAOYvZpw
Hulk Hogan (WWF, Hulkamania)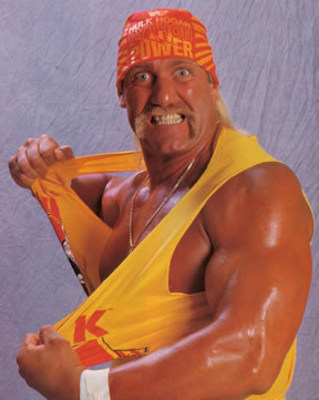 "When it comes crashin' down and it hurts inside,
you gotta take a stand you don't have to hide.
If you hurt my friends, if you hurt my pride,
I gotta be a man, I can't let it slide!"
Come on, how many people have watched wrestling and not ended up dancing around their houses in a Hulkamania underwear to this?
Exactly.
As a kid, it's hard watching a typical Hulk Hogan promo and not feeling like Hogan is going to jump out from the TV and wring your neck if you don't watch the WWF on Saturday mornings on Sky 1.
Very catchy tune. Again, really suits the Americana thing that Hulk had going on. The lyrics are unbelievably tacky and basically a republican/right wing war hawk neocon's dream child indoctrination theme to incite kids to join the US army.
Still, the music defined an era of wrestling and the 80s and even now listening to it, I'm nodding my head.
http://www.youtube.com/watch?v=JnnxDqy515s
Keep Reading