For only the second time in 20 years, the No. 1 seed from each conference will clash as the Denver Broncos and Seattle Seahawks battle at MetLife Stadium in Super Bowl XLVIII.
And then there were 2... #SB48 #NFLPlayoffs pic.twitter.com/F818cWk5SZ

— NFL (@nfl) January 20, 2014
The big game features Peyton Manning, who is coming off what was arguably the greatest single-season performance ever by a quarterback.
While the Seahawks bring the number one defense to the table and the Broncos have the number one offense in the league, there are a few under-the-radar players who could have a huge impact on the game.
However, there are a pair of players on both the Broncos and the Seahawks that can have a great impact on the outcome of the game.
1. Jacob Tamme, TE, Denver Broncos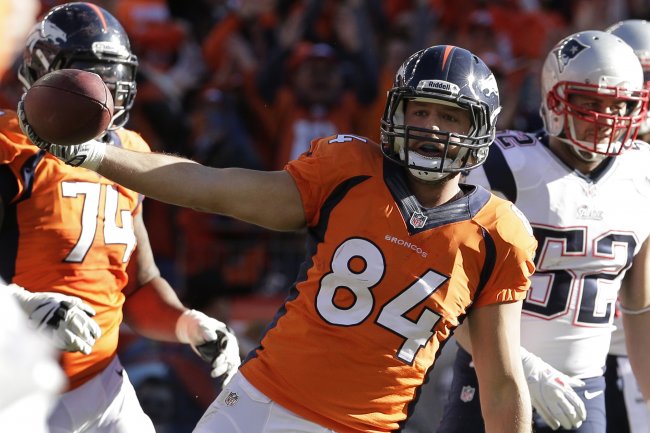 Charlie Riedel/Associated Press
The veteran tight end made his debut in 2008 with the Indianapolis Colts before joining the Broncos in 2012. He has spent his whole career catching passes from Peyton Manning, so the chemistry and experience is there.
Although he totaled only 20 receptions in 16 games played this season, Tamme is still a threat in any situation.
Look for him to make an impact when he is on the field at Metlife Stadium.
2. Montee Ball, RB, Denver Broncos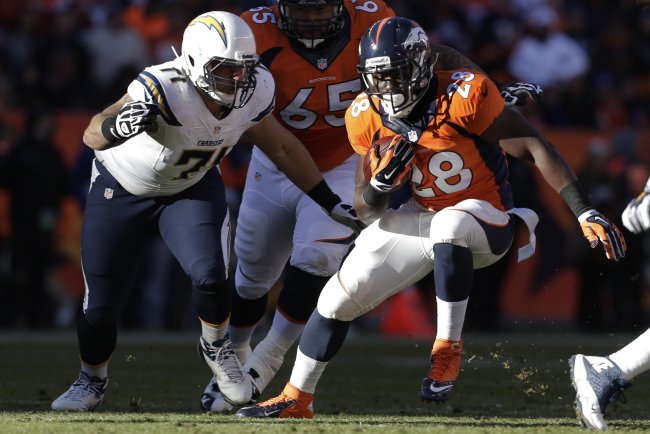 Joe Mahoney/Associated Press
While Knowshon Moreno has gotten a majority of the touches in the backfield, Ball has actually averaged more yards per carry. The rookie running back carried the ball 120 times for 559 yards in 2013, an average of 4.7 yards per attempt.

He also has great hands, which has made the screen pass effective for Manning and the Broncos this season.

Ball has been consistent all season, and when he's on the field he is a difference-maker.
3. Luke Willson, TE, Seattle Seahawks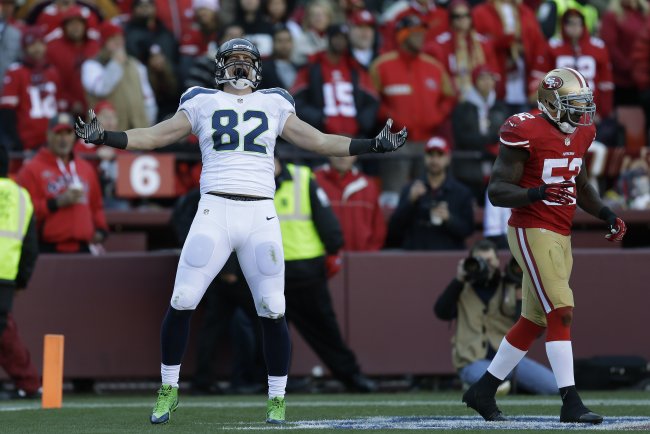 Ben Margot/Associated Press
Another tight end makes the list here in Luke Willson.
He showed flashes of promise in 2013, averaging 13.6 yards per reception during the regular season. And though he does not have a reception in this postseason, Willson still has the potential to make big plays down the field for the Seahawks.
So look for quarterback Russell Wilson to connect with the rookie tight end next Sunday in New Jersey.


4. Jermaine Kearse, WR, Seattle Seahawks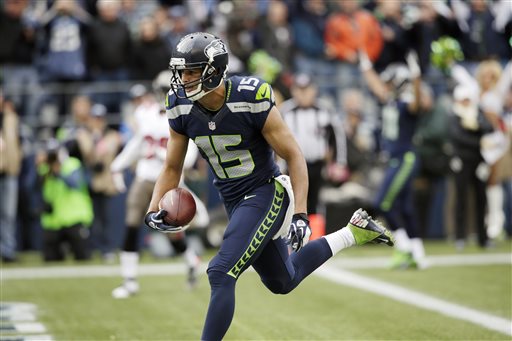 Stephen Brashear/Associated Press
In 15 games this season, Kearse caught only 22 passes for 346 yards.
However, four of those 22 catches were for touchdowns, showing his ability to torch opposing secondaries.
In Sunday's NFC Championship Game, Kearse made an incredible 35-yard touchdown catch on a perfect throw by Wilson. The catch gave the Seahawks a lead they would not relinquish, propelling them to their first Super Bowl since 2005.
With Denver's vulnerable secondary, Kearse will be a deep-ball threat all game long, and Denver cornerbacks Dominique Rodgers-Cromartie and Champ Bailey will have to play lockdown defense to keep Kearse from burning them for big plays.
On the other side of the ball, it will be very interesting to see what players like Ball and Tamme do against the Seahawks' suffocating defense.
One thing is almost certain: We are in for one of the greatest Super Bowl matchups of all time.
*Statistics Courtesy of NFL.com