Pittsburgh Steelers: A Position-by-Position Primer to Free Agency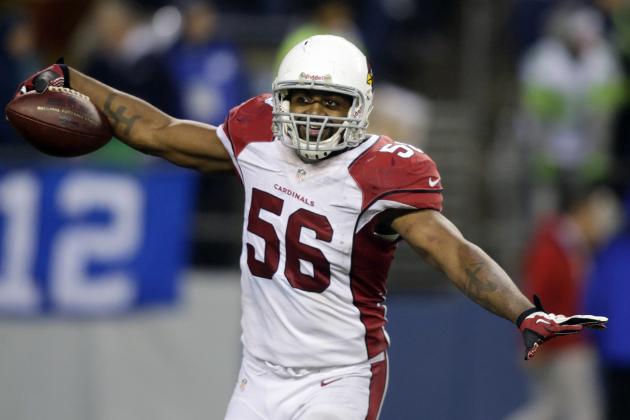 Stephen Brashear/Associated Press

The NFL regular season is in the books for the Pittsburgh Steelers. That means it is now time to turn their attention to free agency and how to make this team better. Many of the positional units on this roster are set, however there are certainly gaps in the roster that could be filled via free agency.

Let's take a quick rundown of each of the current positional units and project ahead at some possible free- agent targets. Ideally, the Steelers will be players in free agency, but don't get it twisted. Even in a best-case scenario where Pittsburgh is in a position to free up significant cap space, they likely won't dive head-first into the pool.

The fact of the matter is this team is organized around a core of players. On offense, quarterback Ben Roethlisberger, running back Le'Veon Bell, wide receiver Antonio Brown and guard David DeCastro are the foundations of the future.

On defense, there is a similar group of players to build around. Defensive end Cameron Heyward, linebacker Lawrence Timmons, cornerback Cortez Allen and safety Shamarko Thomas look to be the pieces in place to allow this defense to be great again.

The key will be to put players around these two groups that make them successful, while always being chary of the salary cap.

All free agent information is courtesy of KFFL.com.
Begin Slideshow

»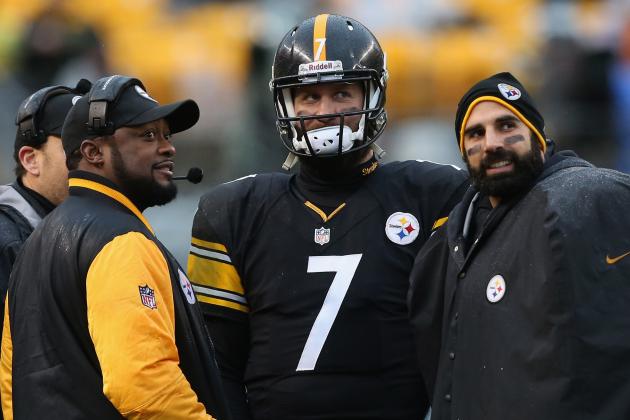 Karl Walter/Getty Images

The Steelers currently have three quarterbacks under contract for the 2014 season. Starter Ben Roethlisberger is among the best in the league. His primary backup is veteran Bruce Gradkowski. Gradkowski is a serviceable backup who knows the system.

Beyond Roethlisberger and Gradkowski is second-year quarterback Landry Jones. The Steelers only carry two quarterbacks for games, so Jones remains a developmental player at this point.

Possible Free Agents: At this point, the quarterback depth chart is set, and there should be no change.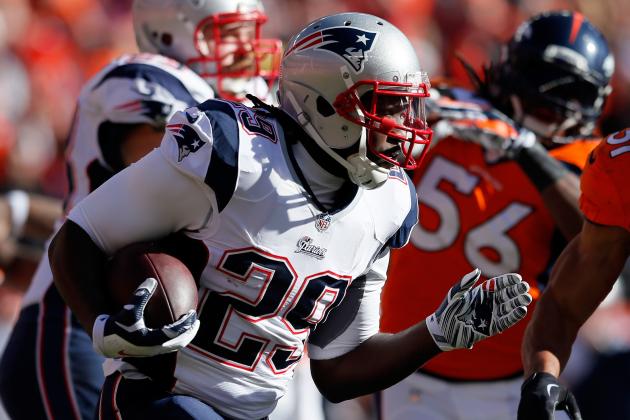 Kevin C. Cox/Getty Images

Going into the 2014 offseason, the only running back the Steelers have under contract is Le'Veon Bell. Bell is entrenched as the starter, but addressing whom his primary backups are is of some importance.

Both of Bell's backups from 2013 are free agents. Jonathan Dwyer and Felix Jones are average backups but know the Steelers offense well and shouldn't command much beyond veteran minimum to return. Signing at least one would be the ideal scenario.

Possible Free Agents: Beyond bringing Dwyer or Jones back, there are a couple of options for the Steelers. If the Steelers want to add an additional power back to the mix, LeGarrette Blount might be a little pricey for the Steelers but would give the Steelers a rather fearsome one-two punch in the backfield.

If the Steelers would prefer to bring in more of a speed-back to go with Bell, a player like Da'Rel Scott from the New York Giants, or former Steelers back LaRod Stephens-Howling could be had on the cheap and provide a second gear from the run game.

Potential Targets

LaRod Stephens-Howling, Pittsburgh Steelers
Da'Rel Scott, New York Giants
LeGarrette Blount, New England Patriots
Donald Brown, Indianapolis Colts
Jonathan Dwyer, Pittsburgh Steelers
Felix Jones, Pittsburgh Steelers
Leon Washington, Tennessee Titans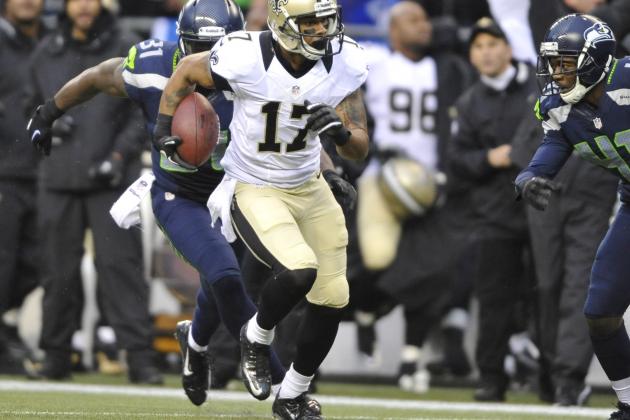 Steven Bisig-USA TODAY Sports

The Steelers are looking at free agency for two of their top three wide receivers from 2013. Both Emmanuel Sanders and Jerricho Cotchery are free agents. This leaves Antonio Brown, Markus Wheaton and Derek Moye as the only remaining wideouts with any playing experience.

It would be prudent for the Steelers to bring one of their two own wide receivers back into the fold, if a financially sound agreement could be made. However, assuming that doesn't work, there are some options.

Possible Free Agents: Free-agent wide receivers are typically pretty expensive. The two options that seem the most achievable at this point are Detroit Lions wide receiver Kris Durham or Robert Meachem of the New Orleans Saints.

Both players are experienced, have nice sizes and would bring their skills in at a reasonable price. Durham, in particular, is a huge target—something this team has been lacking. Meachem represents more of what the Steelers would be losing with Cotchery and Sanders, so it would come down to which direction the Steelers want to go.

Potential Targets

Kris Durham, Detroit Lions
Robert Meachem, New Orleans Saints
Anquan Boldin, San Francisco 49ers
Kenny Britt, Tennessee Titans
Riley Cooper, Philadelphia Eagles
Jacoby Ford, Oakland Raiders
Jacoby Jones, Baltimore Ravens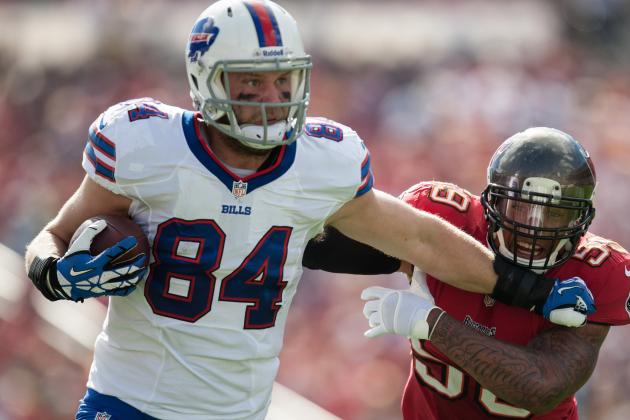 Rob Foldy-USA TODAY Sports

On paper, the Steelers are basically set at tight end. Heath Miller, Matt Spaeth and David Paulson are all under contract for 2014. Even if they should choose to sign an additional camp body, don't look for anything flashy.

However, one can dream. So, should the Steelers do some salary cap magic and want to bring in a new tight end who can impact the passing game? If so, Buffalo Bills tight end Scott Chandler is a good start. Chandler is essentially a younger version of Miller and could really benefit from working with he and Roethlisberger.

Another promising target for the Steelers might be New York Jets tight end Jeff Cumberland. Cumberland is somewhat undersized but is an excellent receiving target. He has not previously had a chance to really showcase his skills in New York but would have a much more expanded role in Pittsburgh.

Potential Targets

Scott Chandler, Buffalo Bills
Jeff Cumberland, New York Jets
Jake Ballard, Arizona Cardinals
Fred Davis, Washington Redskins
Clay Harbor, Jacksonville Jaguars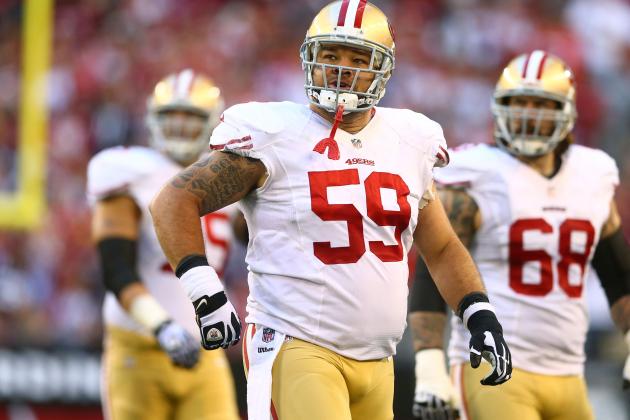 Mark J. Rebilas-USA TODAY Sports

For all the injuries and struggles of this unit for the bulk of the season, these guys really rallied in the second half of the season to play very well. This means that what was once perceived as an area of weakness has been cast in a more positive light.

The Steelers only have two players facing free agency that they might want to consider re-signing. Centers Fernando Velasco and Cody Wallace both played well when called upon, so if their new deals can be reasonable, by all means, make them the priority.

Along a similar line, one offensive lineman who is under contract will not be returning. Offensive tackle Levi Brown was traded for and lost for the season to injury before he could even step on the field.

This leaves four of five starters back and under contract, with center Maurkice Pouncey coming back from injury. The cupboards aren't as bare as once believed.

Possible Free Agents: Should the Steelers opt to dip their toe in the free-agency pool, it will only be for the sake of depth. Going through the available free agents, a name that does jump out is center Jonathan Goodwin from the San Francisco 49ers. Goodwin is a versatile lineman who would provide depth along the interior line and start anywhere along the interior is needed.

Another possible swing-type of lineman is Brian De La Puente of the New Orleans Saints. De La Puente would be affordable and almost certainly an upgrade to the depth currently on the roster.


Potential Targets

Jonathan Goodwin, San Francisco 49ers
Brian De La Puente, New Orleans Saints
Jon Asamoah, Kansas City Chiefs
Kevin Boothe, New York Giants
Vladimir Ducasse, New York Jets
Michael Oher, Baltimore Ravens
Geoff Schwartz, Kansas City Chiefs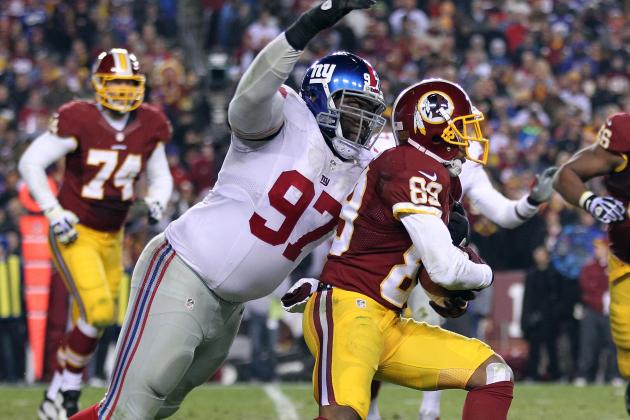 Geoff Burke-USA TODAY Sports

There is a real chance that the Steelers could lose defensive ends Brett Keisel and Ziggy Hood this offseason to retirement and free agency. If this happens, the Steelers will almost certainly be in the market for at least one and possibly two lineman to play along that 3-4 defensive front. This is assuming the Steelers are able to retain free-agent defensive lineman Al Woods, who was impressive in a fill-in role in 2013.

Beyond defensive end Cameron Heyward and defensive tackle Steve McLendon, there isn't much in the way of known talent on the roster. This means they would almost certainly have to dabble in the free- agency pool.

Possible Free Agents: Kansas City Chiefs defensive lineman Tyson Jackson is set to become a free agent and would be a tremendous addition to this defensive line. Jackson can play end or nose tackle—which is a prerequisite for most 3-4 defensive lineman, if they want to keep a job.

Another interesting guy is New York Giants defensive tackle Linval Joseph. Joseph currently plays in a 4-3 in New York, but certainly has the look of a 0-technique tackle who can command a double-team. Joseph has shown continual improvement during his career and has a bright future ahead of him.

Potential Targets

Tyson Jackson, Kansas City Chiefs
Linval Joseph, New York Giants
Terrence Cody, Baltimore Ravens
Jason Hatcher, Dallas Cowboys
Ziggy Hood, Pittsburgh Steelers
Al Woods, Pittsburgh Steelers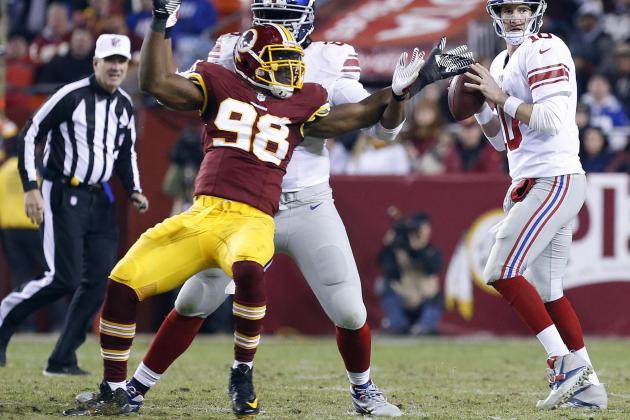 Geoff Burke-USA TODAY Sports

Pittsburgh currently has enough linebackers under contract to start the season without making any significant changes. On the outside, there are LaMarr Woodley and Jarvis Jones as starters with Chris Carter there to provide depth. Obviously, this situation is still far from ideal.

For the inside linebacker, the Steelers have Lawrence Timmons, Larry Foote, Vince Williams and Sean Spence under contract. The Steelers also have a swing linebacker, Stevenson Sylvester who can play inside or outside.

From a salary cap point of view, the Steelers need to consider if they want to bring back free-agent linebacker Jason Worilds and retain veteran linebacker LaMarr Woodley. How those two players are handled would influence the Steelers' interests in free agents a great deal.

Possible Free Agents: On the inside, things are set. However, on the outside, it would be prudent for the Steelers to look at adding a player to give the pass rush a little more bite. Ideally, Worilds chooses to return to the Steelers for a fair price, and this team moves forward.

Should Worilds decide to leave, a player like outside linebacker Karlos Dansby of the Arizona Cardinals could represent the best balance of talent and cost for 3-4 rush outside linebackers. If the Steelers opted to go a little cheaper at the expense of skills, New Orleans Saints linebacker Parys Haralson would be a respectable alternative.

Neither option is ideal, but in a down year for rush outside linebackers, Worilds might be too expensive to consider.
Potential Targets

Karlos Dansby, Arizona Cardinals
Parys Haralson, New Orleans Saints
Donald Butler, San Diego Chargers
Michael Boley, Cincinnati Bengals
Brian Orakpo, Washington Redskins
Rick Stewart/Getty Images

Of all the units on the Steelers, defensive backs might be in need of the greatest overhaul. Safety Ryan Clark is a free agent and likely gone. Safety Troy Polamalu and cornerback Ike Taylor are aging veterans who seem to be showing diminished skills.

This is one area where, if the Steelers were in a position to free up some cap money, it would be well spent here. There is plenty of hope with cornerback Cortez Allen and safety Shamarko Thomas as the future, but the franchise still needs to put some pieces around them.

Possible Free Agents: Of safety, the premier name is Buffalo Bills free agent, Jairus Byrd. Byrd is a premier talent and would command a premier contract. However, a pairing of Thomas and Byrd would be tremendous for this team. Thomas could slide up into that middle safety role, and Byrd could roam the deep middle.

A second, less pricey option at safety is Denver Broncos safety Michael Huff. Huff has had his moments during his NFL career, but has never lived up to his play in college. If his contract is equitable, he could be a nice signing.

At cornerback, how much the Steelers are willing to spend will depend largely on Taylor and his contract. If Taylor is let go, the Steelers could pursue Miami Dolphins cornerback Brent Grimes or Carolina Panthers cornerback Captain Munnerlyn. Either player would match up nicely with Allen, and allow veteran cornerback William Gay to maintain his role as a nickel cornerback.

Potential Targets

Jairus Byrd, Buffalo Bills
Michael Huff, Denver Broncos
Brent Grimes, Atlanta Falcons
Captain Munnerlyn, Carolina Panthers
Demontre Hurst, Chicago Bears
Tracy Porter, Oakland Raiders
T.J. Ward, Cleveland Browns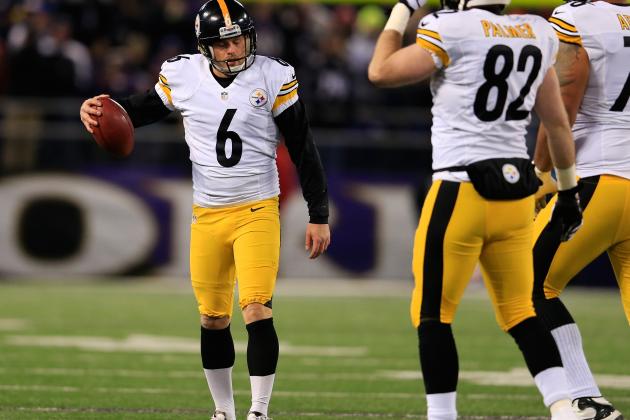 Rob Carr/Getty Images

Kicker Shaun Suisham is under contract and one of the best players in the league at his position. His place with this team is secure.

Punter was something of a revolving door in 2013. Mat McBriar finished the season as the punter but does not have a contract at this point. The Steelers do have Brad Wing under contract and one can assume he will be in the mix. That doesn't mean the Steelers won't bring in more legs to compete as they have in the past.

Possible Free Agents: If these names sound familiar, it's because all three were on the roster in 2013. Brian Moorman, McBriar and Zoltan Mesko seem to make the most sense as the players the Steelers bring back into the fold to compete for punting duties.

Potential Targets

Brian Moorman, Buffalo Bills
Mat McBriar, Pittsburgh Steelers
Zoltan Mesko, Pittsburgh Steelers