David Williams, the 27-year-old star of the Manly Sea Eagles in Australia's NRL, has had a quite glorious haircut.
His team were the ones to tweet his new look:
Introducing the newest @manlyseaeagles family member, @wolfmanwilliams new hairdo - Randee Lee. Isn't she pretty!? pic.twitter.com/8HFSnoe2QZ

— Manly Sea Eagles (@manlyseaeagles) January 21, 2014
What's perhaps most remarkable—and won't be immediately obvious to those who haven't followed Williams' career, is that in his younger days he was far more clean-cut, and he reportedly (according to his Wikipedia page) even was doing some modelling work on the side.
But the full scale of the transformation only becomes clear here in the before and after shots. Yes, it is the same man: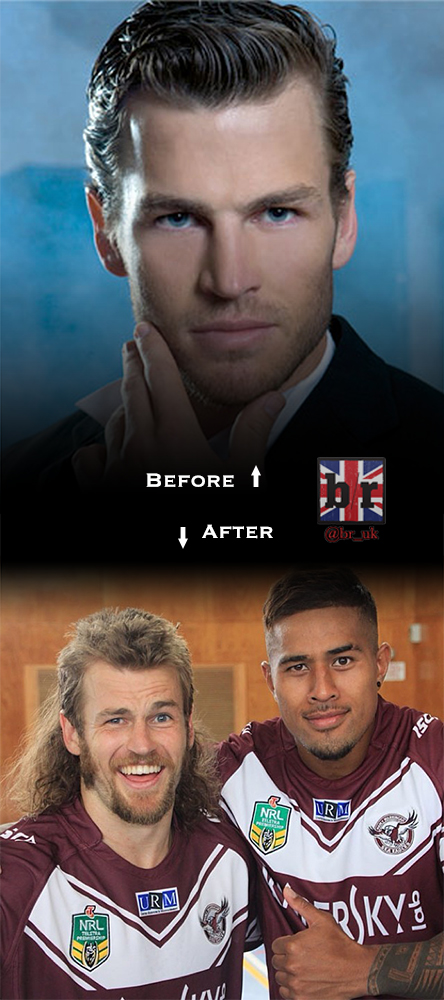 Manly Sea Eagles/Bleacher Report
However, the locks had been growing, clearly building towards something rather special. Here's what he looked like at the start of last season:
It's photo day down @manlyseaeagles HQ today? Will anyone beat this @wolfmanwilliams cheesy grin from last season? pic.twitter.com/rGI4mWIDrm

— Manly Sea Eagles (@manlyseaeagles) January 20, 2014
Where he goes next with it, frankly, is anyone's guess. But if your answer is: "He'll grow a beard and dye it pink," then you're wrong, because he's already done that.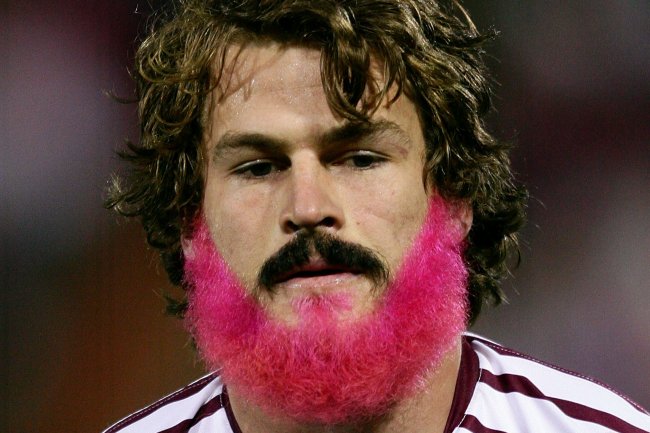 Matt King/Getty Images