Monday's announcement from Zoopla that the real estate website will terminate its relationship with West Bromwich Albion was hardly surprising.
As principal sponsors of the Premier League club, and co-owned by Jewish businessman Alex Chesterman, they wanted to disassociate themselves from Baggies forward Nicolas Anelka and his antisemitic gesture in a recent match as quickly as possible and will do so at season's end.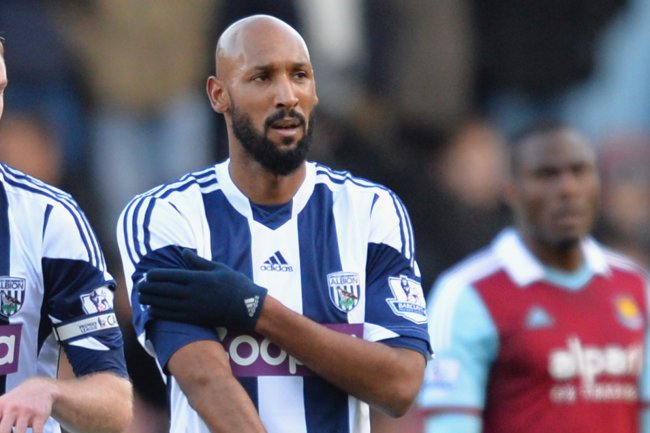 Christopher Lee/Getty Images
On Tuesday, the company released a statement explaining their decision, per The Telegraph's John Percy:
Zoopla has been reviewing its position over the past few weeks in light of the actions of striker Nicolas Anelka during the match against West Ham over the Christmas period and has decided to focus its attention on other marketing activities after this season.
The Football Association is also conducting an investigation into Anelka's performance of the controversial quenelle gesture.
While its response time in delivering the verdict has been criticized, the body that governs English football is expected to punish the Frenchman with a five-match ban, according to the Daily Mail's Rob Draper and Nick Harris.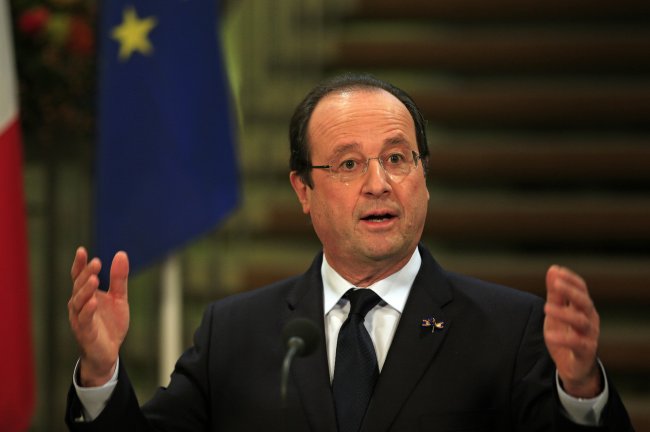 Peter Dejong/Associated Press
"It would help everyone for that investigation to be over as soon as possible," West Brom sporting director Richard Garlick told the BBC on Sunday, adding, "There are investigations ongoing, and while they are we won't make any comment."
The incident, which took place on Dec. 28 at London's Upton Park, rocked the football world and caused a stir in the upper echelons of French politics.
Immediately after Anelka performed the quenelle, French sport minister Valerie Fourneyron described the act, via the BBC, as "disgusting," "a provocation" and "antisemitic."
Le geste d'Anelka est une provocation choquante, écoeurante. Pas de place pour antisémitisme et incitation à la haine sur terrain de foot

— Valérie Fourneyron (@vfourneyron) December 28, 2013
And earlier this month, French president Francois Hollande backed attempts to ban the shows of comedian Dieudonne M'bala M'bala—the inventor of the quenelle—saying, "No one should be able to use this show for provocation and to promote openly antisemitic ideas," as reported by France 24.
In May 2012, a series of Dieudonne shows scheduled for Montreal, Canada, were cancelled in light of the 47-year-old's antisemitic material, with a spokesman for the Centre for Israel and Jewish affairs referring to the performances in an interview with the CBC as "no longer funny" given the "vitriol" and "racist outbursts."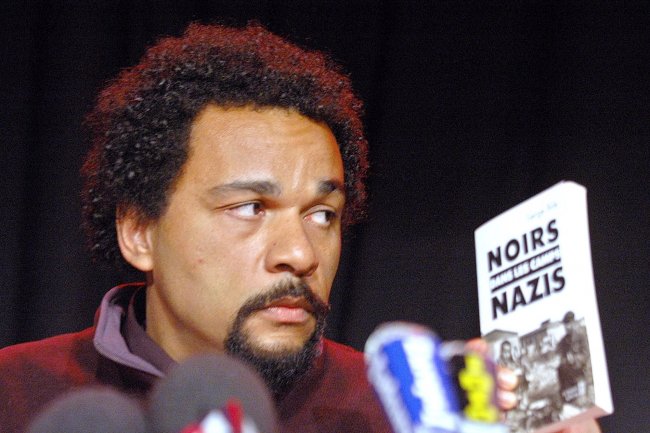 Jacques Brinon/Associated Press
Anelka, in explaining his performance of the quenelle on Twitter, referenced his "comedian friend" Dieudonne—a bizarre dedication that is unlikely to work in his favour when the FA reaches its decision.
Troublingly, a copycat image of Manchester City attacker Samir Nasri doing the quenelle surfaced just days after the Anelka incident. Later the same day, San Antonio Spurs guard Tony Parker issued an apology for making the same gesture alongside Dieudonne in 2010, as per Paul J. Weber of The Associated Press.
After Anelka, now Nasri is pictured performing 'quenelle' gesture http://t.co/qU8Gu8rvbW pic.twitter.com/7FY8MOECRj

— MailOnline Sport (@MailSport) December 30, 2013
The quenelle is performed by bending the left arm to touch the outstretched right in a combination of the Nazi salute and bras d'honneur.
The English football authorities have come down hard on racist behaviour in the past, with John Terry and Luis Suarez each being issued lengthy suspensions after being found guilty of racial abuse in recent seasons.
Anelka is likely to be punished similarly, as he has put the FA in an untenable position.
Failure to discipline the 34-year-old while acting on other forms of racism would send the wrong message, which is why Anelka will be—and should be—punished to the full extent of the powers at the FA's disposal.