After grueling temperatures and shocking upsets in both the men's and the women's singles brackets, the 2014 Australian Open is down to eight players on both sides.
Defending champions Victoria Azarenka and Novak Djokovic are still alive, so it appears the tournament could once again have a familiar winner. However, thanks to upsets from players like Ana Ivanovic and top seeds like Rafael Nadal and Andy Murray posing as clear threats on the men's side, this tournament is still up for grabs.
Whether it was the upset by Ivanovic over Serena Williams or Dominika Cibulkova over Maria Sharapova, or the early exit of Juan Martin del Potro, the competition has been wide open thus far in the year's first Grand Slam.
After several rounds of shocking results, the quarterfinals, the semifinals and the final are all sure to pack a lot of punch for tennis fans. Before the final eight players in both brackets take to the court in Melbourne, here is a breakdown of the final rounds before the winner is crowned.
Quarterfinals
Men's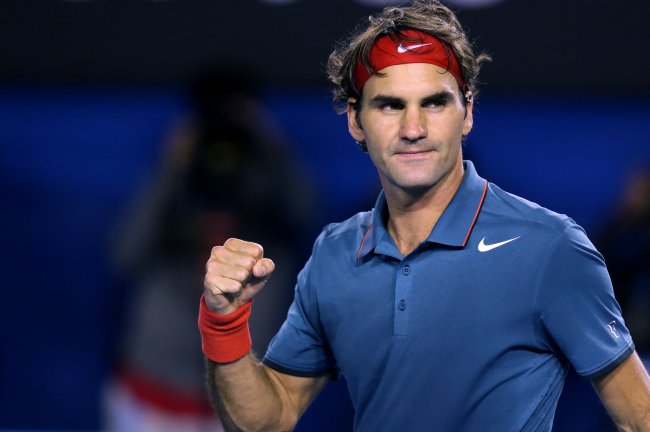 Aaron Favila/Associated Press
Though there has been just one resounding upset in the men's bracket to this point, there won't be another huge one in the quarterfinals, with the exception being an old favorite.
Roger Federer has not exactly been the dominant player he once was in recent tournaments. After going a full year without a Grand Slam title in 2013, Federer has gotten through to the quarterfinals without dropping a set.
With a match against Andy Murray in the quarters, it appears the 32-year-old Federer is once again at the top of his game, as The Sun points out on Twitter:
Australian Open Day 8 Round-up: Roger Federer back to his best to set up Andy Murray clash - @DanKing_1974 reports http://t.co/wpH8zBDHDm

— The Sun - Tennis (@TheSunTennis) January 20, 2014
As for the rest of the quarters, a chalk finish should be expected. David Ferrer might be the only outlier against Tomas Berdych, but betting against either the Djoker or Nadal might not be in anyone's best interest for a chance to make the semifinals.
Women's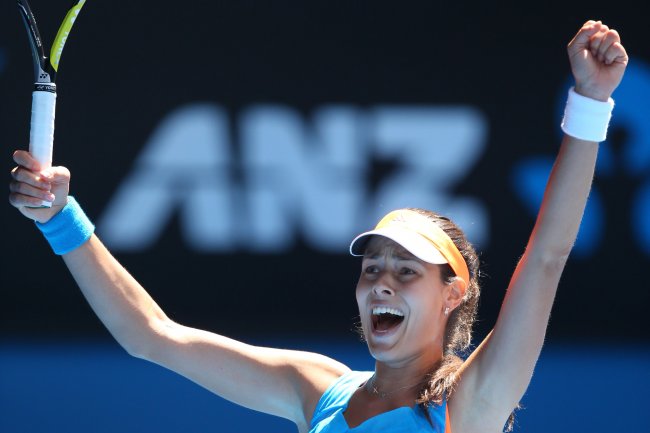 Chris Hyde/Getty Images
On the women's side, just three of the top eight seeds made the quarterfinals after seven made the final eight in the men's bracket. With two matches being played between women outside of the top 10 in the world, predicting the semifinals is much more difficult.
But after Ivanovic and Cibulkova pulled off upsets to make it to the quarters, they will get through to the semifinals to play two of the top four seeds. Ivanovic faces off against Eugenie Bouchard, who got through after facing an inferior opponent.
Following her upset of Williams, Ivanovic talked about her performance with Courtney Nguyen of Sports Illustrated:
There were moments in the match where it could have gone either way. I could have just made few more errors. But I really just believed in my game and stepped up when I needed to. I had to break a spell — fourth round — and what's the better place to do it than here against such a champion?
Ivanovic earned confidence and redemption against Williams, and she will continue her run with a win over Bouchard along with Cibulkova. But with Ivanovic facing Li Na and Cibulkova dueling with Azarenka, the odds get much slimmer in the semis.
Semifinals
Men's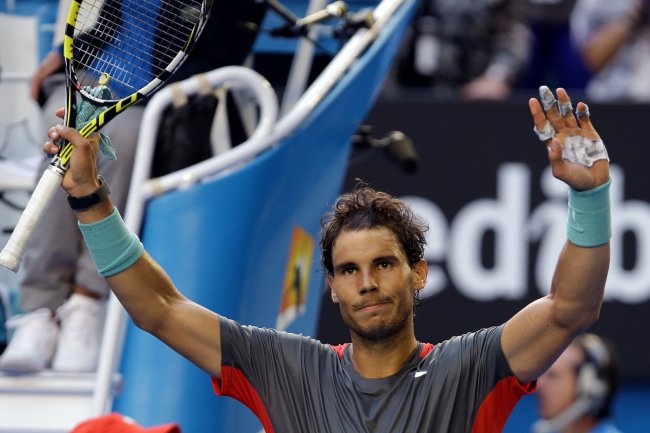 Aaron Favila/Associated Press
Simply put, Nadal and Djokovic are two of the most dominant players in the sport. Though Ferrer is playing his best tennis coming in, he has not yet ingrained himself into the current big four without a Grand Slam title.
After Federer pulls off a huge upset, will there be enough in the tank to defeat Nadal? And if Murray gets through, Nadal has the upper hand with a 13-5 record against him and a 6-2 record in Grand Slam events.
Despite his strong play thus far, Nadal has been hampered by a hand injury, as Live Tennis notes on Twitter:
Ugh - this is not for the squeamish - Rafa's hand/blisters via @davidjnadal #Nadal #AusOpen pic.twitter.com/FI8Ip1UOL1

— Live Tennis (@livetennis) January 20, 2014
But with both Nadal and Djokovic making the semifinals, the two players will ultimately meet up in the Australian Open final. Having the top two players in the world meeting up makes predicting the final match an interesting and difficult decision.
Women's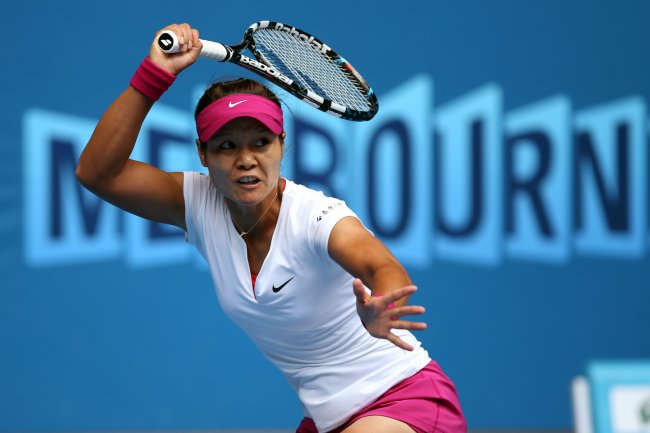 Rick Rycroft/Associated Press
After both of tennis' favorite underdogs make the semifinals, it will be two of the top seeds taking over the tournament once again. While many might not have predicted Li in the final before the Australian Open started, her consistent play will have her outdueling the powerful Ivanovic.
As for the other matchup, Azarenka will be facing another popular name in Cibulkova after her upset of Sharapova. But as noted by the Twitter account Tennis Problems—yes, it is a parody account but makes a good point—Azarenka is the only remaining player who has come through in the clutch in Melbourne:
Serena lost yesterday. Sharapova lost today. Azarenka is the only woman left in the draw who's won the Australian Open before.

— Tennis Problems (@Tennis_Prob) January 20, 2014
With Li and Azarenka remaining in the final, it would appear that Azarenka will be in line for her third straight Australian Open title. But going against a consistent Li, winning is not a certainty.
Finals
Men's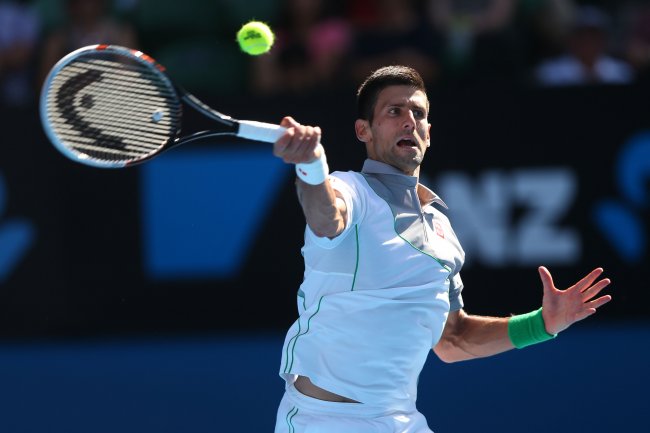 Quinn Rooney/Getty Images
Nadal versus Djokovic is just the matchup that tennis fans were hoping for when this tournament officially began. And with the dream match taking place in Melbourne, Djokovic has a chance to bring home a fourth straight Australian Open title.
Will Djokovic win his fourth straight?
With Nadal on the other side of the court, nothing is a given for the Serbian. But the odds look stacked against Nadal considering the hand injury and his record against Djokovic on a hard court surface.
The aforementioned injury that has limited Nadal thus far hasn't slowed him down to this point, but it could become an issue in the final match. As for the disadvantage on the hard court, Nadal is facing a player who has defeated him 13 out of 20 times on the surface and 10 times when playing outdoors, according to Match Stat.
In a rematch of the 2012 Australian Open, in which Djokovic won, the No. 2 player in the world will continue his dominance of the Grand Slam with a victory over the world's best player.
Women's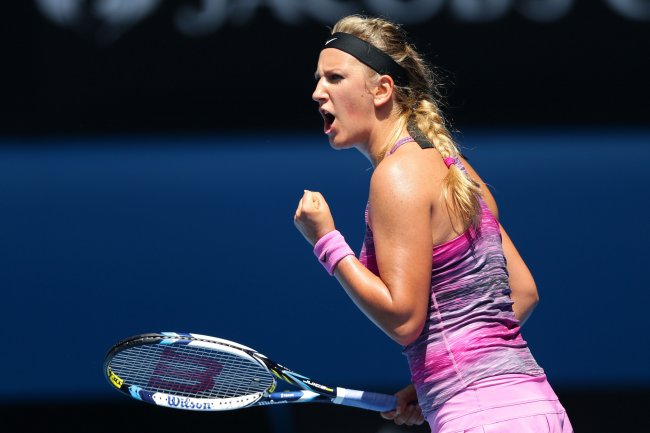 Matt King/Getty Images
Will Azarenka win her third straight Australian Open?
A battle between Li and Azarenka serves as a rematch of the 2013 Australian Open, with Li looking for a different result. After double-digit matches played between the two, it looks like Li might have a chance to dethrone the Belarusian in Melbourne.
Here are the head-to-head statistics for Li and Azarenka: In 11 meetings between the two, Azarenka holds a slim 6-5 advantage, but Li has a 2-1 lead in Grand Slam matches.
Li returned to top form in 2013, but she has still yet to win a Grand Slam since the 2011 French Open. With success against Azarenka, there is reason to believe that the Chinese player has a chance to knock off Azarenka to claim that elusive second Grand Slam title.
But in the clutch, Azarenka tends to find a way to deliver at this event. While Azarenka owns just two Grand Slam titles for her career, a far cry from Williams' 17 titles, she has been dominant in Melbourne and will continue her streak with a third straight title.