The Royal Rumble this year is relying on several big-name returns to sell it to audiences.
Frankly, the rest of card—which includes what appears to be the 1,368th John Cena vs. Randy Orton match—leaves so much to be desired, WWE has to be hoping the returns live up to the hype.
Dave Batista, of course, makes his long-awaited return to the company on Monday's Raw—and will be in the Royal Rumble bout. "The Animal" has to be considered the heavy favorite to win the match going in. In fact, the bigger shock might be if he doesn't emerge from the event victorious and the new No. 1 contender.
It remains to be seen what influence Batista will have on the company long term. His age, history of muscle injuries and blossoming film career strongly indicate WWE won't be able to rely on him throughout 2014.
But it's difficult to argue the former WWE champion won't drastically shake things up and rejuvenate WWE—in the short term, at least. The PPV will be worth buying alone just to check out his performance.
Of course, while Batista will be a big return on the show, he's not a surprise return. And the most memorable moments in the pay-per-view's history have often hit fans out of nowhere. For instance, will anyone ever forget Cena's stunning return to the company in the 2008 Royal Rumble?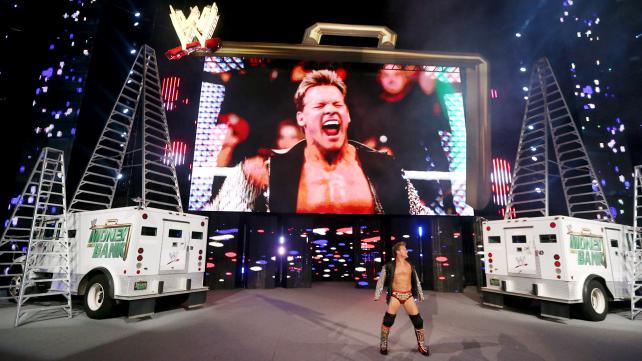 from WWE.com
We might not get a Cena-level of return at this year's event, but no doubt the company has a few shocks in store.
On/off again star Chris Jericho will inevitably be back in the company at some point; could he re-emerge at the Rumble? And, let's not forget, he also returned to the company after a six month hiatus at last year's Rumble too, entering at No. 2 and lasting most of the match.
Jericho has even joked recently about all the speculation on his official Twitter account, and it certainly can't be ruled out.
Yes! 31! "@29_amos: @IAmJericho Hey Jericho, so have they told you what number you are yet for the Royal Rumble?"

— Chris Jericho (@IAmJericho) January 13, 2014
As for other potential returns at the event: former world heavyweight champion (yes, really) Christian has been gone for ages, and it's surely time he re-joined the roster. The Royal Rumble would be as good a time as any for his comeback
Following his fantastic and show-stealing cameo on the special "old school" edition of Raw weeks ago, could we see Jake "The Snake" Roberts make an appearance?
As WrestlingInc mentions, the legend has famously said it was one of his goals to compete in the battle royal after finally conquering his demons, and it would be nice of WWE to give him his big moment.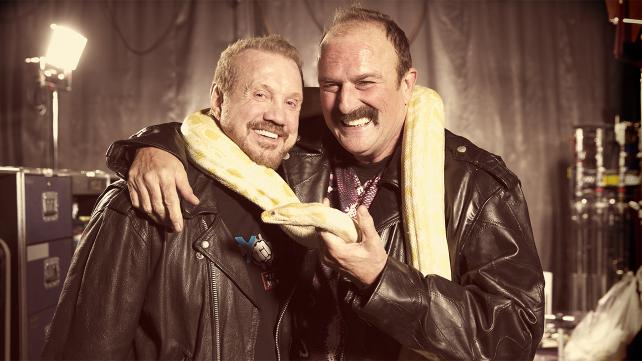 from WWE.com
Sheamus, currently on the bench due to injuries suffered at last month's Money in the Bank pay-per-view, is another possibility.
And what about Evan Bourne, who has been on the sidelines seemingly forever? Could he come back at the Royal? He has hinted about it on Twitter recently too.
My favorite Annual PPV will always and forever be @WWE's Royal Rumble. Wait, that gives me an idea...

— airbourne (@findevan) December 28, 2013
Even if nothing else on the card is terribly appealing, the event will at least be worth checking out just to see what WWE bookers have up their sleeves.
After all, the "surprise factor" is the one major advantage the Royal Rumble has over every other WWE PPV.