LaMichael James Gets Shaken Up After Getting Leveled on Punt Return
January 20, 2014

Bleacher Report
The San Francisco 49ers-Seattle Seahawks NFC Championship Game was supposed to be full of big hits, and it has lived up to expectations early on.
After San Francisco's LaMichael James muffed a punt in the second quarter, Seattle's Ricardo Lockette leveled the return man. James' helmet was ripped off by Lockette after the two hit the ground, and James was shaken up on the play.
The 49ers recovered the muffed punt.
Away from the play, the Seahawks' Jeremy Lane was involved in an odd incident. Lane was shoved out of bounds while running down the field, and then he was knocked down by someone on the 49ers' sideline: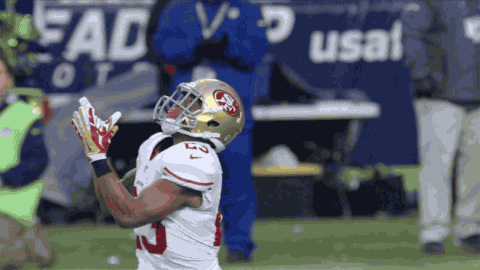 Bleacher Report
UPDATE: Monday, January 20, 10:32 a.m. ET
ESPN's Adam Schefter says the NFL will review the play involving Lane: 
NFL will review play in which Seattle's Jeremy Lane collided with a member of 49ers' sideline Sunday and determine if discipline necessary.

— Adam Schefter (@AdamSchefter) January 20, 2014
--End of Update--