Down 82-81 with 2.2 seconds remaining in overtime and the opponent at the free-throw line, it looked unlikely that Bishop McGuinness High School (Kernersville, N.C.) was going to be able to win.
Thanks to Spencer Wilson, the Villains pulled out a miraculous victory.
After a player from Mount Airy (Mount Airy, N.C.) missed a free throw, Bishop McGuinness moved quickly. A rebound and a pass set up Wilson for a three-quarters-court shot: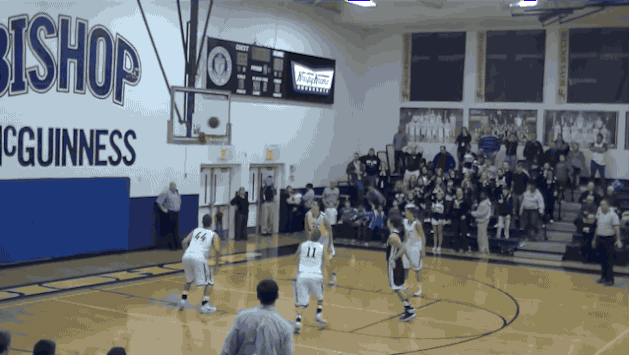 Game.
Wilson's shot gave the Villains an 84-82 victory to improve the team's record to 15-3 on the season.
Thanks to BMHSAthletics.com for the video, and hat tip to Andrew Chase for the find.