The Seattle Seahawks will host the San Francisco 49ers Sunday, Jan. 19, in a matchup between two evenly matched division rivals in the NFC Championship Game with a Super Bowl berth on the line.
The Seahawks have Russell Wilson. The 49ers have Colin Kaepernick. Both teams feature a top-five defense. Each team also has other dynamic playmakers on the offensive side of the ball.
Needless to say, these two teams have everything an NFL fan could ask for in a conference championship game.
In a matchup that pits two teams with similar strengths and weaknesses against one another, the game could very well come down to players that haven't played a starring role this season.
Before the NFC Championship Game kicks off Sunday night at 6:30 p.m. EST, here are the X-factors for both teams.
49ers: Anthony Dixon, FB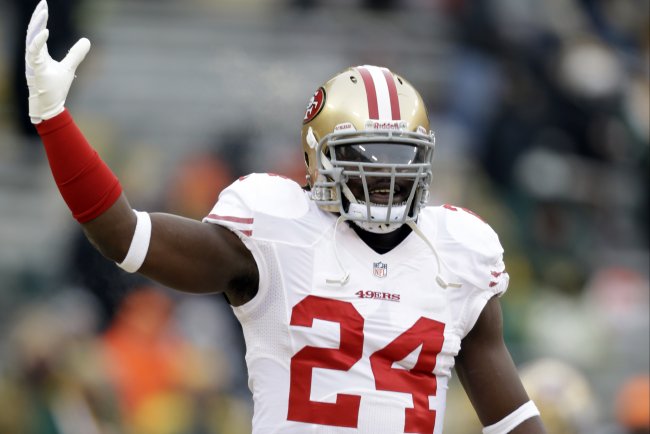 Jeffrey Phelps/Associated Press
Fullbacks are not usually going to be the players filling up the stat sheets, but their performance is typically of the utmost importance for a team looking to move the ball with the running game.
With just 28 carries for 56 yards and two touchdowns on the season, Anthony Dixon hardly seems like the type to be characterized as an X-factor. However, with Frank Gore behind him in the backfield, opening up holes for the 49ers' feature back will pay huge dividends.
Dixon only finished the season with one carry for four yards against Seattle all season. As Matt Barrows of The Sacramento Bee reports, though, his importance in the team's last playoff game was huge after fellow fullback Will Tukuafu left the game with an injury.
FB Anthony Dixon played 27 snaps after Will Tukuafu left with a knee sprain; #49ers went w/ 3 WRs, too. Quinton Patton played 16 snaps.

— Matt Barrows (@mattbarrows) January 13, 2014
Then there was the comment that Dixon made earlier in the season. According to Ryan Wilson of CBSSports.com, he referred to the Seahawks as the "She-Hawks."
Maybe not the best idea in the world, especially after they were spattered by the Seahawks by a final of 29-3.
Seahawks: Brandon Mebane, DT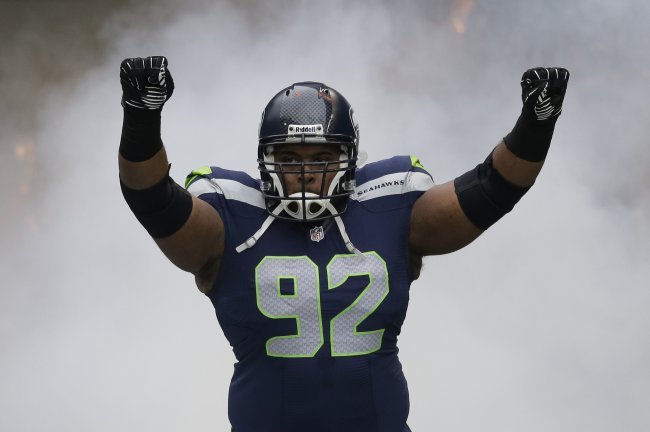 Elaine Thompson/Associated Press
Here's what we know about the 49ers: They have offensive weapons at nearly every position, with the passing game seen as the most dynamic. But with a shutdown secondary, the Seahawks have been able to keep San Francisco's receiving corps at bay this season and will need their front seven to slow down the running game.
That's where Brandon Mebane comes in. The oft-overlooked defensive tackle has been part of a great defensive line for Seattle all season and is a huge reason for its No. 7-ranked rushing defense.
Going up against Gore is no easy feat, however, as Pete Carroll told Clare Farnsworth of Seahawks.com:
He's really capable. He's a fantastic runner. He's got great sense. He's got as good a sense in the line of scrimmage as anybody that's playing in the game. If you make a mistake, he takes advantage of it.
Mebane has one tackle for loss in the two games this season against the 49ers and four total tackles from middle of the line.
After Gore gashed the Seahawks for 110 yards the last time the two teams played, Mebane and the rest of the front seven can't make any mistakes that Gore can take advantage of.
49ers: Carlos Rogers, CB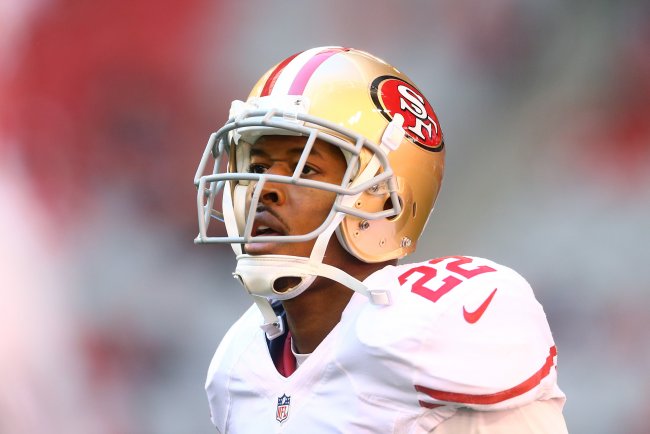 Mark J. Rebilas-USA TODAY Sports
After missing the first two games in the playoffs with a hamstring injury suffered in Week 17 of the regular season, Carlos Rogers is officially cleared to play in the NFC Championship Game.

#49ers CB Carlos Rogers declares he'll play vs Seattle. Pete Carroll says Percy Harvin is OUT. http://t.co/EwjJMWBzuK pic.twitter.com/Xh0T3Xs8ZT

— San Francisco 49ers (@49ers) January 17, 2014
There's clearly no reason the 49ers' Twitter account chose to pair those two reports together. None at all. With Rogers back in and Harvin out for the game, it looks like San Francisco could easily have the upper hand when it comes to matchups against the Seattle receivers.
Though Eric Branch of the San Francisco Chronicle reports that Rogers' role will be lessened with Tarell Brown and Tramaine Brock starting on Sunday at Seattle, his physicality and experience in the secondary will still be crucial for the 49ers.
In the two games against the Seahawks this season, Rogers didn't play a huge role, with just one pass defended and eight tackles.
During the regular season, Rogers started all 16 games and put together a decent year. Bringing two interceptions, eight passes defended and 47 total tackles with him, the return of Rogers means San Francisco's defense is once again healthy heading into Seattle.
Seahawks: Doug Baldwin, WR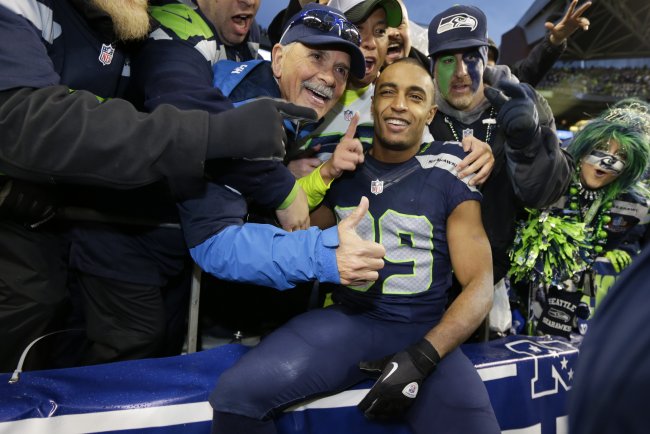 Ted S. Warren/Associated Press
On the offensive side of the ball, the clear offensive weapon for the Seahawks is Marshawn Lynch. But with Seattle likely needing to do more than run the ball and Harvin ruled out, someone will need to step up in the passing game alongside Golden Tate.
That man will be Doug Baldwin, who has an extra chip on his shoulder playing against his former college coach Jim Harbaugh, who was at Stanford before moving on to coach the 49ers. Baldwin spoke with Doug Farrar of SI.com about his experiences with both Harbaugh and Carroll:
I'll start with Coach Harbaugh. Coach Harbaugh was a very… I'd say he's more of a disciplinarian type of coach. He likes to be in control of things, and likes to be hands-on with everything. He likes to make sure that everything is running smoothly and he has his say on stuff, and Pete is the same way. I just think they have different approaches. Like I said, Harbaugh is more of a military type. Everything has to be precise and has to be exactly the way he wanted in order for it to go as well as he wants it to go, and Pete kind of gives us leeway to do things that we want to. It might rub the outside people the wrong way sometimes, but I think for us, it gives us a better sense of just having fun when we're at practice or in meetings and stuff.
Baldwin also spoke with the Todd Dybas of The News Tribune, claiming that the aforementioned chip might be bigger than before heading into the NFC Championship Game. "I don't have a chip on my shoulder, I have a boulder," he said.
The third-year receiver has just 50 receptions on the season, but finished the regular season with 87 total yards in the two games against the Niners.
Without Harvin and Sidney Rice, who was lost for the season midway through the year, Baldwin will once again be a huge part of the passing game.
Follow R. Cory Smith on Twitter: