GIF: Lazio Beat Udinese 3-2 on Hernanes' 90th-Minute Solo Golazo
January 19, 2014

Paolo Giovannini/Associated Press
Lazio defeated Udinese on Sunday, thanks to a brilliant game-winning goal from Brazilian midfielder Hernanes. With injury time approaching and the score level at two goals apiece, Hernanes made space for himself and struck from 20 yards out to seal the victory. He then celebrated with an epic backflip.
Watch the video:
Or check the GIF below: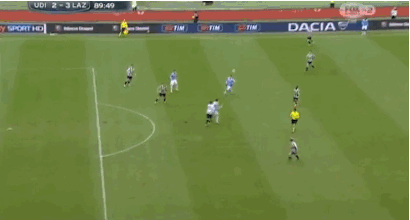 @br_uk
Brilliant strike. Brilliant celebration.