Stan Collymore was greeted by a wave of racist abuse this weekend after the Bleacher Report columnist and talkSport pundit gave his opinion that Luis Suarez dove to try to win a penalty for Liverpool in their Premier League clash with Aston Villa.
Updates from Tuesday, Jan. 21
BBC reports that Collymore is accusing Twitter of not doing enough to stop the abusive messages directed his way:
Former footballer Stan Collymore has accused Twitter of not doing enough to combat abusive messages after he was targeted by internet trolls.

The broadcaster has retweeted some of the offensive messages he has received since he suggested Liverpool striker Luis Suarez dived to earn a penalty in Saturday's match against Aston Villa.

Staffordshire Police confirmed it was investigating.

Twitter said it took action against targeted abuse that was reported to it.

He wrote to his 505,000 Twitter followers: "In the last 24 hours I've been threatened with murder several times, demeaned on my race, and many of these accounts are still active. Why?"

He later added: "I accuse Twitter directly of not doing enough to combat racist/homophobic/sexist hate messages, all of which are illegal in the UK."

In another tweet he wrote: "Several Police forces have been fantastic. Twitter haven't. Dismayed."
Original Text
Warning: Some of the language contained in this article is NSFW, which some readers may find offensive.
Collymore is one part of the contingent who is of the impression that the Uruguayan should have been pulled up for simulation instead of rewarded a penalty when faced with pressure from Brad Guzan.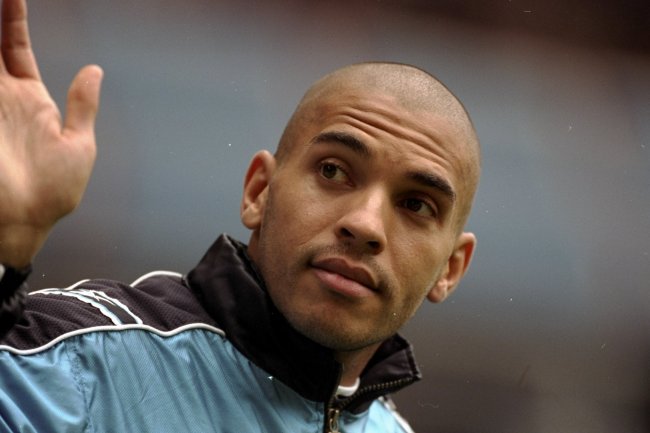 Ross Kinnaird/Getty Images
Eventually converted by Steven Gerrard, the ensuing penalty rescued a point for the Reds and affected both club's Premier League campaigns massively.
However, no matter of points on offer or goals up for grabs is worthy of what Collymore was subjected to via the social networking site, which the former Liverpool and Villa forward retweeted for all his followers to see:
"@SharmaKaran542: @StanCollymore is a motherfucking nigger. He should keep his fucking mouth shut.">YNWA

— Stan Collymore (@StanCollymore) January 19, 2014
"@jessica9449: @StanCollymore shit tweet just like your shit colored skin you fucking slave".YNWA

— Stan Collymore (@StanCollymore) January 19, 2014
"@jessica9449: @StanCollymore i will kill you while you sleep nigger">YNWA

— Stan Collymore (@StanCollymore) January 19, 2014
"@Suarezzedd: @StanCollymore Coon">YNWA

— Stan Collymore (@StanCollymore) January 19, 2014
Regardless of how the result came about, Collymore is just one individual who is of the impression that Suarez's reaction to Guzan's challenge was exaggerated.
Metro even published an article in disagreement with the broadcaster's opinion, albeit managing to do so without the racial motif.
It's a damning dredging up of an affliction in sports that some find all too difficult to shirk. Thankfully, the willingness to express those views on social media only serves in exposing culprits in bemusing fashion.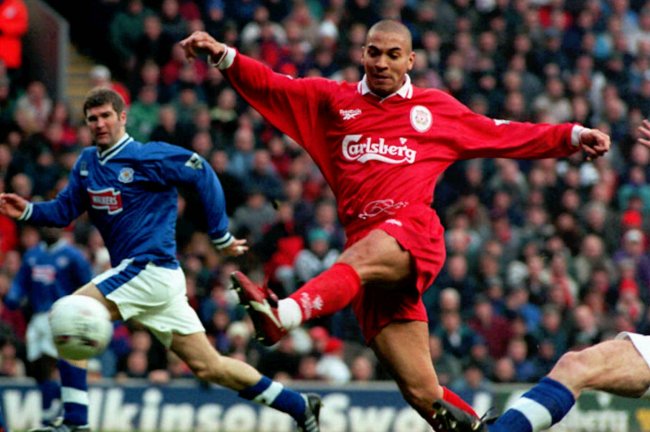 STR/Associated Press
This isn't the first time that Collymore has found himself victimised by this sort of abuse, and may not be the last.
In December 2013, The Mirror's Piers Eady and Sam Adams wrote that anti-racism campaign Kick It Out was reporting racist tweets, once again aimed at Collymore, to the police.
As one of the more prominent black pundits in the British sports media, Collymore is deserving of his right to voice views that not everyone has to comply with. That's football; that's sport.
However, it's a more disparaging aspect of the modern social media that anyone can make such views known, potentially to an audience of millions, in such easy fashion.
Figures from both on and off the pitch unified under the belief that what was being thrown Collymore's way was "disgraceful," "embarrassing" and "unbelievable":
The racist abuse on here towards @StanCollymore is an utter disgrace. Shameful!

— Gary Lineker (@GaryLineker) January 19, 2014
Cannot actually believe the racist abuse towards @StanCollymore on here. Disgraceful.

— Victoria Nash (@vnash_star) January 19, 2014
What is this world coming to? @StanCollymore getting racist abuse?? Would they say it to a black/Asian player in the team they support?

— David Stockdale (@stockogk1313) January 19, 2014
Embarrassing to see many morons hurling racist tweets at @StanCollymore. Much as we love it, football's only a game. Racism never excusable.

— Dan O'Hagan (@danohagan) January 19, 2014
Paul Burke, employed by Liverpool, showed evidence that someone may disagree with an opinion and not have to stoop to such levels:
There is absolutely NO excuse for the racist tweets towards @StanCollymore - weather u like the man or not, if you are racist you are SCUM.

— Paul Burke (@Paul_BurkeLFC) January 19, 2014
What's even more worrying about the culprits' ease with which they tweet such abuse is that they don't seem fully aware of how punishable the offence is. In 2012, BBC News reported that a boy from Weymouth had been arrested within hours of tweeting toxic material at British Olympic diver Tom Daley.
One can only hope that a similar course of action is taken toward these latest aggravators, who even go as far as to send death threats.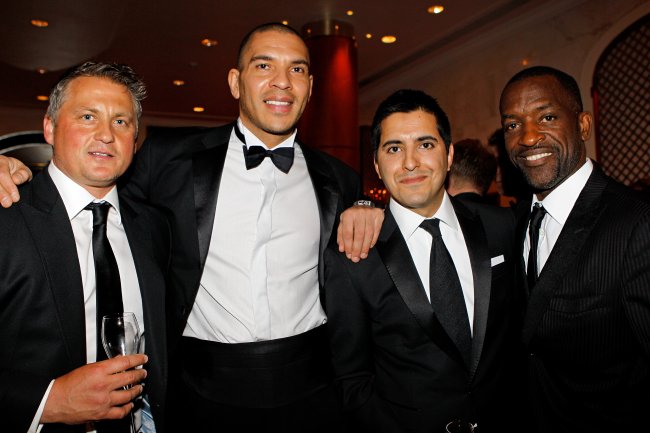 Scott Heavey/Getty Images
Suarez's latest alleged diving incident is something that will have undoubtedly inspired a whole range of emotions in the world forum. But no sporting event, regardless of the outcome or impact, should spark such a hateful slew of racial slurs.
Once again, the double-edged sword of social media shows its worth as the most open platform of communication in the world, for better and for worse.