As the weather cools down, competition is heating up at the 2014 Australian Open.
The world's best tennis players were engulfed in a vicious heat wave throughout most of the early-round action, but with a cold front moving into Melbourne over the weekend, the weather should play a much less significant role in Round 4.
As expected, some of the biggest names in the sport will take the court on Day 7. Here are the top singles matches to watch on the day.
Coverage begins at 9 p.m. ET on ESPN2.
Women's Draw
No. 1 Serena Williams (USA) vs. No. 14 Ana Ivanovic (SRB)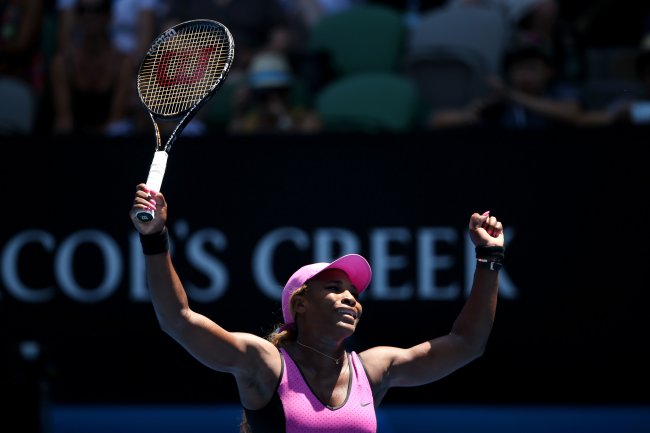 Clive Brunskill/Getty Images
Serena Williams is seeking her sixth Australian Open title and her first since 2010. Standing in her way on Day 7 is the 14th-ranked Ivanovic, who survived a tough battle with No. 17 Samantha Stosur to advance into Round 4.
While Ivanovic is a talented player, she hasn't seen much success since her 2008 French Open title. And with Williams on the other side of the net, expect Ivanovic to miss out on the quarterfinals at a Grand Slam yet again.
Williams has looked determined to seize the crown in Melbourne, ripping through her first three opponents with relative ease. Look for a similar result on Saturday night, as she is 4-0 against Ivanovic. She has never dropped a set against the Serbian, and she won their last match 6-1, 6-3 at the 2012 U.S. Open.
This should be another lopsided victory for Williams.
No. 4 Na Li (CHN) vs. No. 22 Ekaterina Makarova (RUS)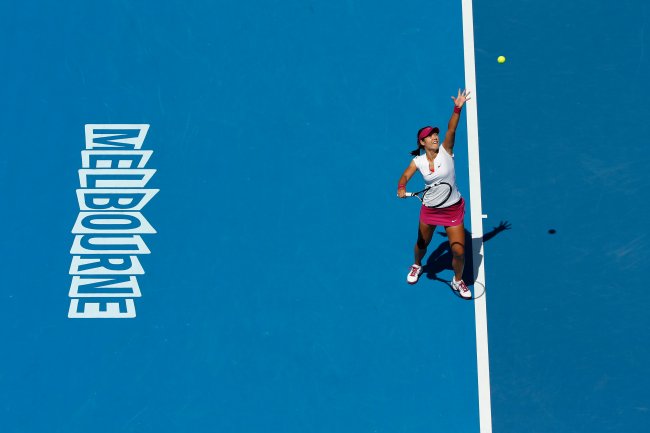 Scott Barbour/Getty Images
In what should be one of the most competitive Round 4 matches, Na Li will look to fend off Ekaterina Makarova in a rematch of the 2013 U.S. Open quarterfinals.
Li outlasted the Russian in that meeting, prevailing 6-4, 6-7 (7), 6-2. With the win, she improved her career record against Makarova to 4-0.
However, Makarova has given Li problems before, and she has already recorded one high-profile upset in Melbourne after beating Venus Williams in the first round. She has also advanced to the Australian Open quarterfinals each of the last two years.
Expect Li to come away with the victory, but it won't be easy.
Men's Draw
No. 2 Novak Djokovic (SRB) vs. No. 15 Fabio Fognini (ITA)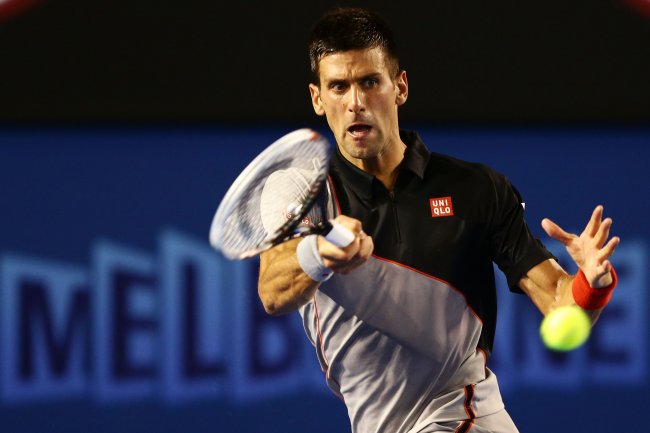 Matt King/Getty Images
On Day 7, all eyes will be on Novak Djokovic as he carries his 24-match Australian Open winning streak into the fourth round.
Djokovic, who has won three consecutive Australian Open titles and four of the last six, will be facing his first ranked opponent in No. 15 Fabio Fognini. Given their history on the court, Djokovic should cruise into the quarterfinals.
The two have played each other eight times in the past, with "Djoker" coming out on top seven times. In fact, his only loss was in their first meeting in 2006. Since then, he has only dropped two sets to the Italian.
In their last hard-court meeting, Djokovic prevailed 6-3, 6-3 in Shanghai. While Fognini is capable of giving him trouble, look for another straight-set victory from the Serbian.
No. 8 Stanislas Wawrinka (SUI) vs. No. 17 Tommy Robredo (ESP)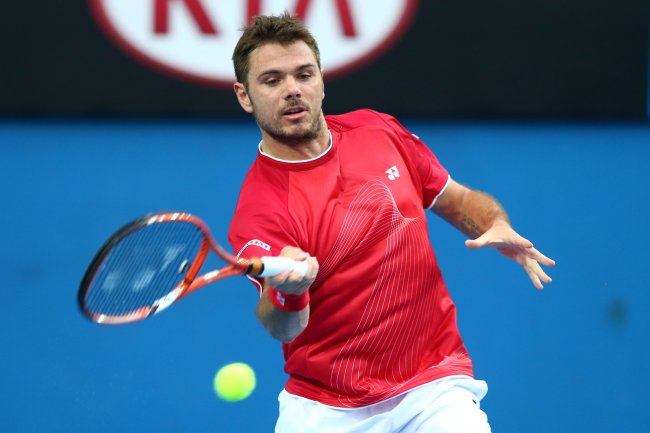 Ryan Pierse/Getty Images
Wawrinka is the higher seed, but Robredo has given him fits in their previous matches. The Spaniard has won six of seven against Wawrinka, including both their meetings in 2013.
Robredo has also beaten one top-10 seed thus far in the 2014 Australian Open, disposing of No. 9 Richard Gasquet in the third round. After dropping the first set, Robredo came roaring back to win 2-6, 7-5, 6-4, 7-6 (8-6).
Meanwhile, Wawrinka should be well-rested after advancing to the fourth round when Canadian Vasek Pospisil withdrew from their third-round match.
Despite a possible fatigue advantage for Wawrinka, look for Robredo to notch another victory on Day 7. It will be a tough match, but the Spaniard will hang on for a four-set victory.